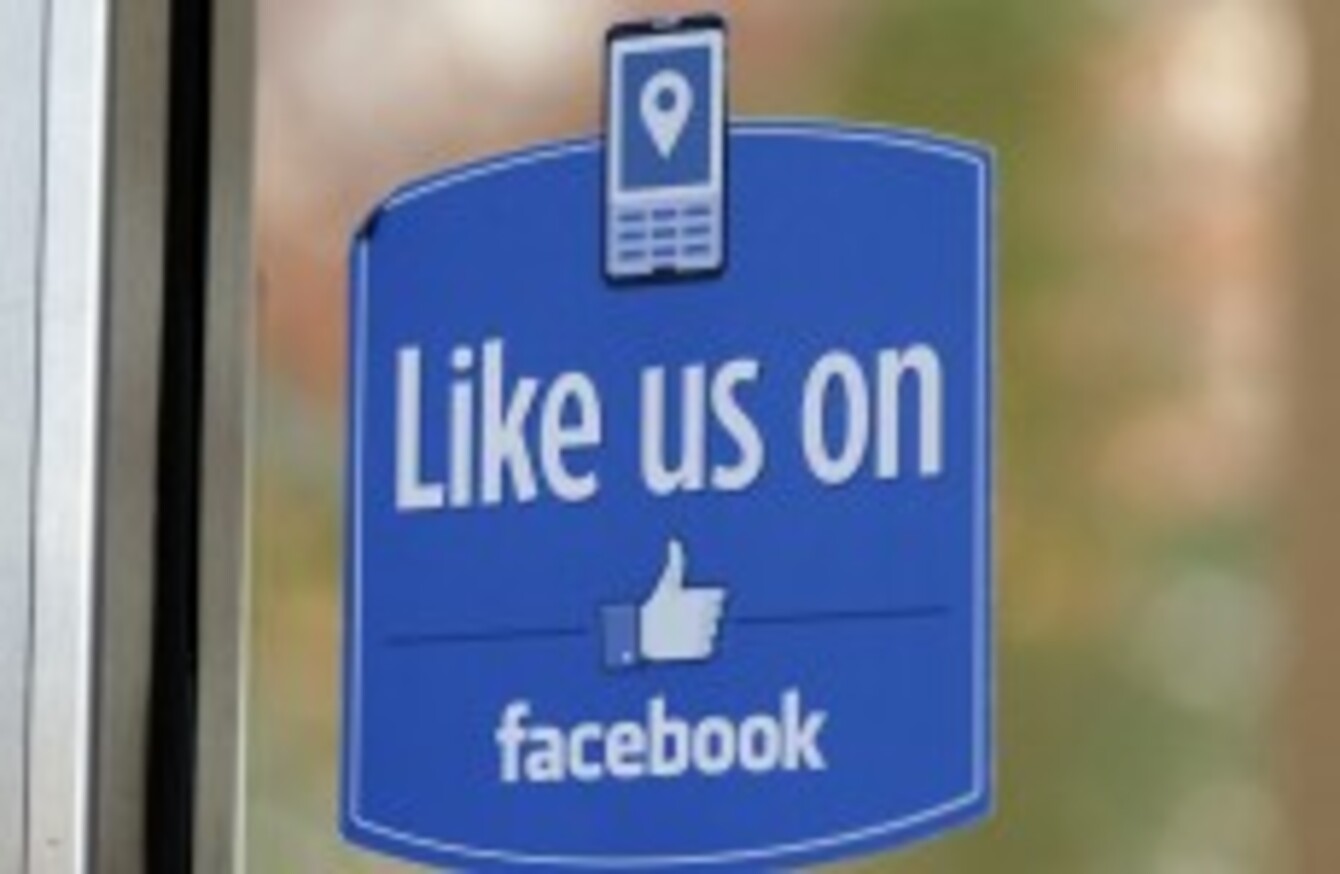 Image: Paul Sakuma/AP
Image: Paul Sakuma/AP
FACEBOOK IS REPORTEDLY trialling a system where users are charged €12 or more to send direct messages to the inbox of high-profile celebrity users.
The system, first reported in the Sunday Times yesterday, would see users pay Facebook so that their messages to celebrities would be delivered directly to that user's private inbox.
Facebook users have two different types of messaging inbox – a formal 'inbox' which incorporates chats and private messages sent by other users, and an 'other' box which contains updates sent by Pages they follow, such as those from bands, movies or local groups.
The Sunday Times' report (subscription needed) claims that the profiles of higher-profile users have been slightly modified so that messages from users who are not personal friends are filtered into the 'other' box – which does not notify users when a new message has arrived, to the point where many users don't even know it exists.
In order to bypass this, and ensure that their direct private message to a celebrity arrives directly into the formal 'inbox' (usually triggering an email notification, or an alert in the corner of the user's screen), ordinary users will now reportedly be asked to pay a premium fee.
This is despite a banner on Facebook's homepage proudly proclaiming that Facebook is "free and always will be".
The move is said to be a way of ensuring that celebrity users, who help to make the site popular by creating highly-followed 'Pages' for their professional pages, are not overwhelmed with unwanted contact from everyday fans and followers.
The Sunday Times report claimed that the fee for sending a message to a celebrity was retained by the website itself, rather than being shared with the celebrity concerned – and that the fee rose or fell depending on the popularity and profile of the user.
British Olympic diver Tom Daley was listed as appearing on the highest level of popularity, forcing users to pay £10.68 (€12.62) to send him a direct message, while author Salman Rushdie and rapper Snoop Dogg could only be accessed after paying £10.08 (€11.88).
The report said the scheme, currently being trialled in the UK, had already been rolled out to US users – where a $100 premium for contacting the most high-profile users was abolished when it emerged that Facebook's own chief executive and founder, Mark Zuckerberg, was among the possible recipients.
Facebook's press handlers had not responded to a request for comment from TheJournal.ie at the time of publication.