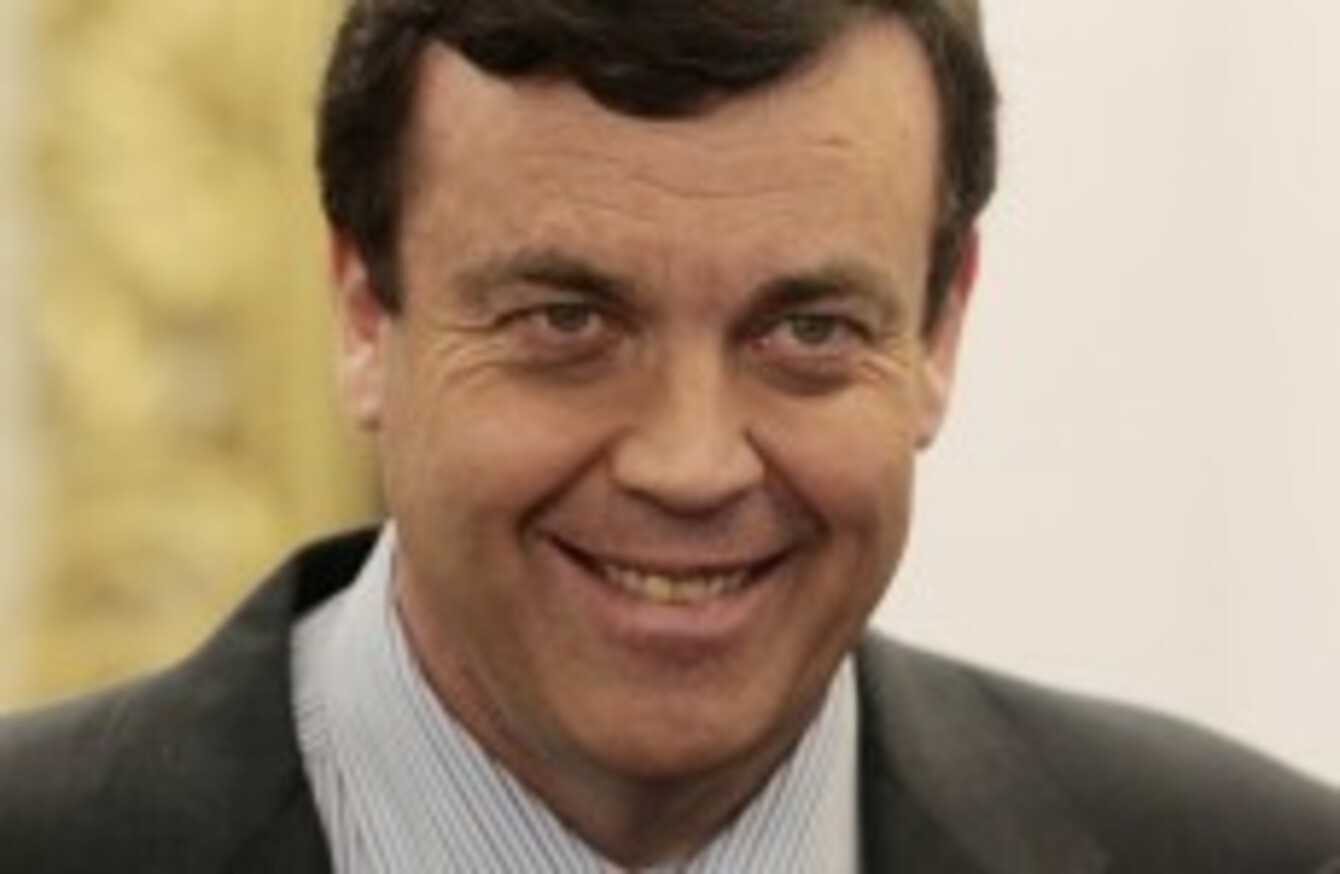 Brian Lenihan 1959-2011
Image: Niall Carson/PA Wire/Press Association Images
Brian Lenihan 1959-2011
Image: Niall Carson/PA Wire/Press Association Images
THE DEATH OF Brian Lenihan today has been met with much sadness and many tributes as family, friends and political colleagues paid tribute to the former Minister for Finance.
His aunt and former government minister Mary O'Rourke told RTÉ's Today with Pat Kenny programme that the passing of her nephew was "unbelievable, it's unreal" and said his wife and family were the ones "who are suffering the greatest lost".
She revealed that Lenihan had recently been in hospital but that "in the end he went home – where else would we all like to pass away but home."
In a statement Fianna Fáil leader and former ministerial colleague of Lenihan, Micheál Martin said that he had fought "a brave and courageous battle" and added in his tribute:
He had an unrivalled combination of skills and an unstinting work ethic which he generously put at the full disposal of the Irish people.

He had a formidable intellect and was a gifted communicator.

He was full to the brim of ideas and he had a great grasp of policy.

He was an intellectual powerhouse, but he wore his learning lightly.

Brian Lenihan will be remembered with affection, gratitude and enduring respect by the Irish people.
Speaking to Kildare FM, Fianna Fáil TD Sean Ó Feargháil paid tribute to Lenihan's lengthy battle with his illness:
He was a man of enormous bravery and great courage on a human level.

Anyone else in that situation would have focused on treatment and recovery, and yet Brian Lenihan threw himself into the enormous task of managing the country's finances."
Former Minister for Tourism and Sport and Fianna Fáil colleague, Dr Jim McDaid told Highland Radio:
No matter what you said about Fianna Fail, Brian Lenihan was someone who had the admiration of the public in general and he did certainly play his part in whatever he had to do.
No matter what you thought of other people in Fianna Fail, Brian Lenihan was our shining star and we were looking to him to take us out of the demise we were in at one stage.

He was always that type of person that was ready to put his neck on the block.
Martin Mansergh told RTÉ he was "devastated by the news" and added:
I knew in the last two or three months he wasn't particularly well. It's come as a shock.

He shouldered the burdern from 2008 through to  earlier this year of trying to protect this country as best as was possible from the fallout from a crisis which no one claimed he had any part in creating.

He showed huge political courage once his illness became apparent.
His constituency colleague, Sinn Féin TD Paul Donnelly said that Lenihan's passing had come as a huge shock and added:
He was a giant in Irish politics and commanded respect from across the party divides.