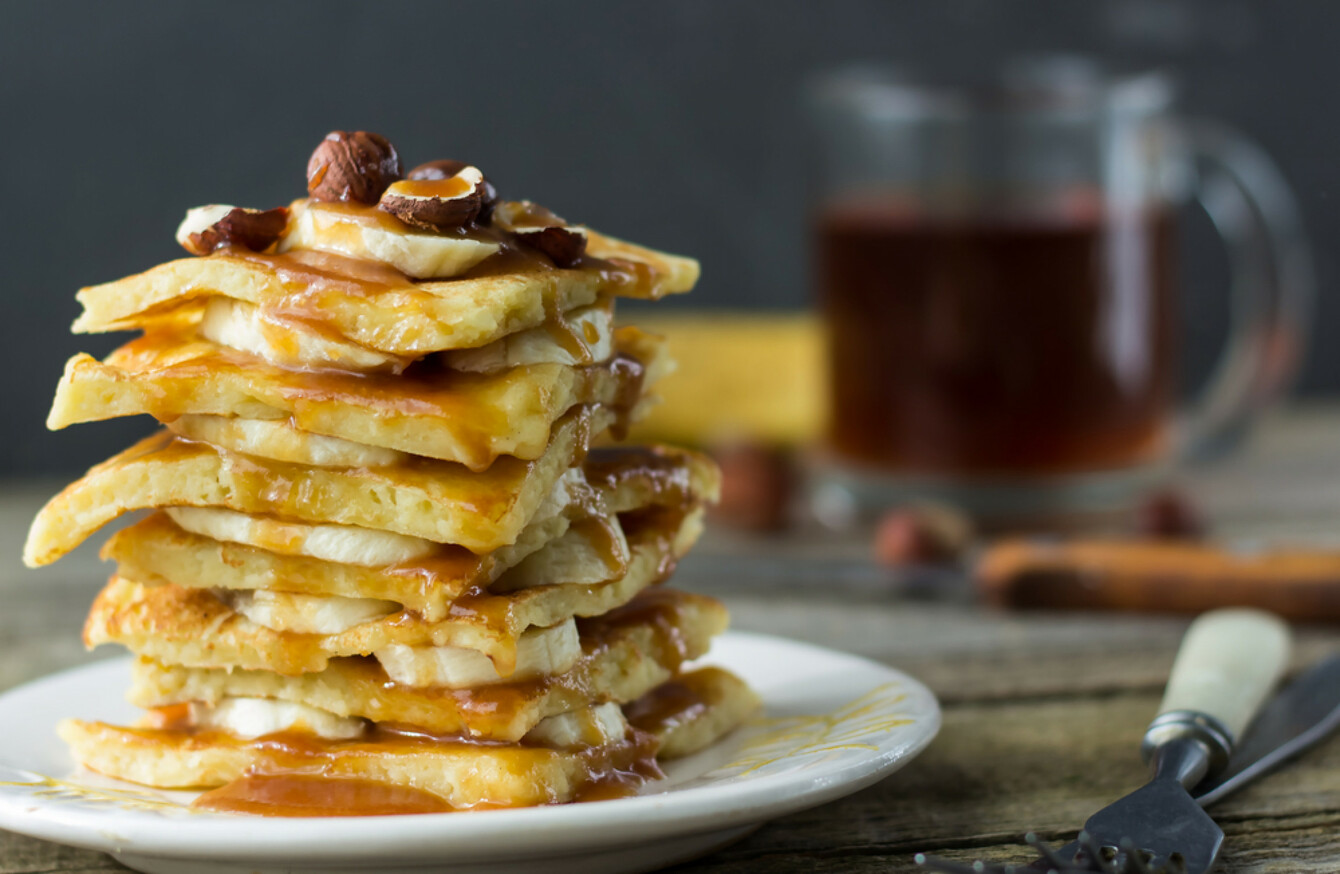 Image: Shutterstock/south_juls
Image: Shutterstock/south_juls
THERE IS NOTHING better than a lazy weekend morning, when you have time to relax, kick back and enjoy something a bit more indulgent. But let's be honest, a long time following a recipe is probably not what you're in the mood for.
Thankfully, there are plenty of fancy breakfast options that won't eat into your day, but will still impress any weekend visitors (or your other half, or your flatmate who desperately deserves a treat).
Whether you like sweet pancakes or something more savoury, we've rounded up some of our favourite weekend breakfasts below. Because the only thing we love more than a fancy brunch, is a fancy brunch in our pyjamas!
1. Caramelised Orange & Banana Pancakes, from Delalicious: What better way to start the weekend than with a stack of pancakes? This recipe is a serious treat, and is bound to impress any weekend visitors.
2. Rosti Fantastico, from I Can Has Cook: Eat as it is, or top with smoked salmon and cream cheese for something a bit more indulgent. This recipe uses just a few ingredients, and makes a filling breakfast.
3. Quinoa & Strawberry Parfait, from The Healthy Tart: Quinoa and Strawberry Parfait is an easy, high-protein breakfast option that is vegan and refined sugar free. Breakfast in under 30 minutes never looks so pretty!
4. Creamy Smoked Salmon & Spinach Baked Eggs, from Chef Shane Smith: Set yourself up for the day with these luxurious baked eggs by Chef Shane Smith. Serve with toasted bread soldiers to mop up all of that delicious flavour.
5. Sweet Potato & Chickpea Fritters, from Natural Born Feeder: The great thing about this recipe is that the fritter mix can be made the night before so it's ready to cook the next morning. Serve with poached eggs, fresh chilli and coriander for a quick but impressive brunch.
6. Huevos Motulenos, from GastroGays: This Mexican veggie brunch recipe by GastroGays is packed with spice, colour and vibrant flavours. A great option if you're cooking a leisurely brunch for friends.