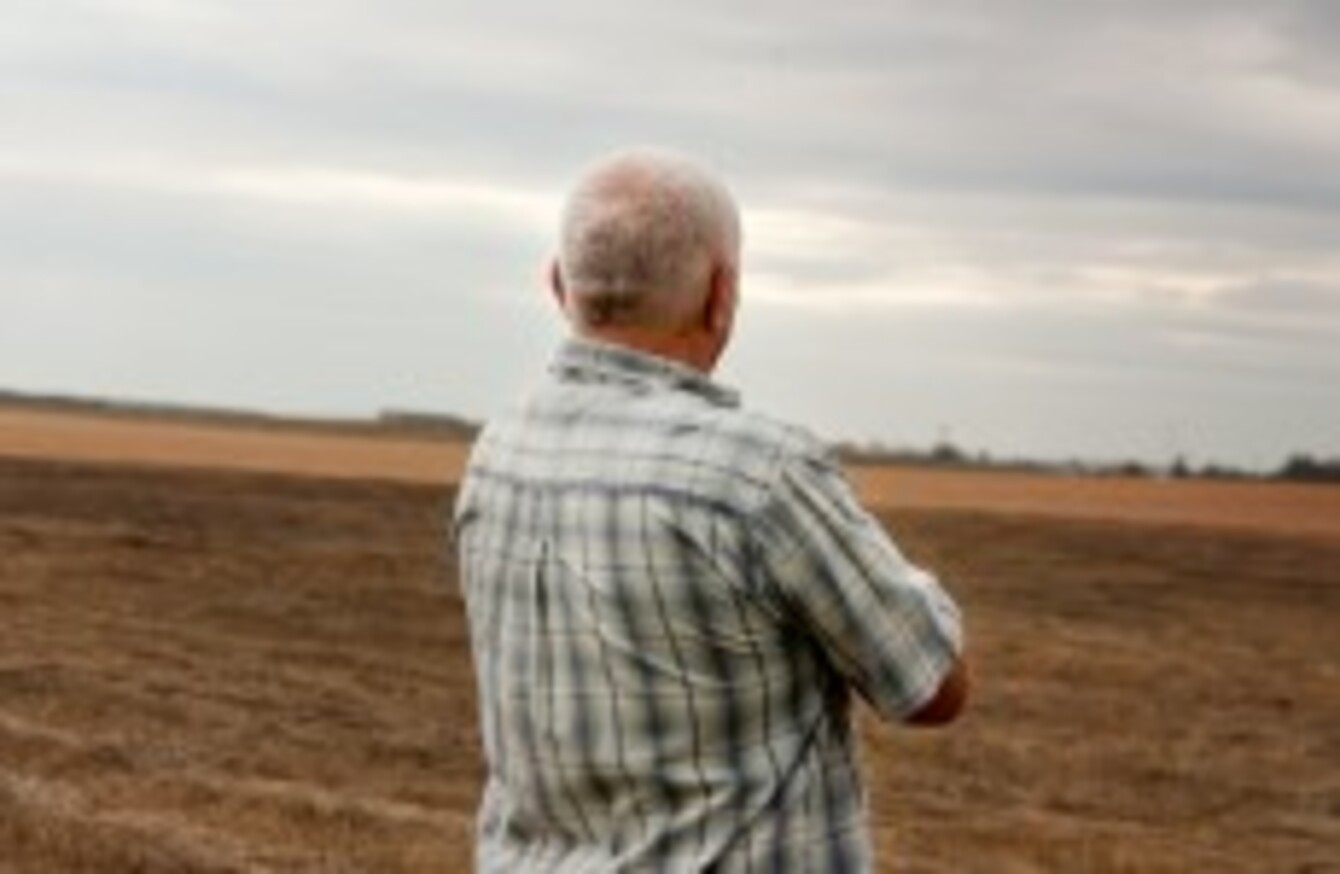 Image: Shutterstock
Image: Shutterstock
OVER 53% OF farmers have been impacted by suicide in some way, according to a new poll carried out by the Irish Creamery Milk Suppliers Association and the Irish Examiner newspaper.
The poll reveals that 16% of those surveyed said that they had experienced it either in their immediate family.
More than a third said suicide had been experienced in their wider community.
In terms of what is concerning to farmers, topping the poll is health care costs, replacing last years top concern of emigration. Other issues include, mortgage arrears, suicide and alcohol and drug abuse.
St Patrick's 
Meanwhile, one group who attended the championships last year, St Patrick's Mental Health Services, has released results of a survey they carried out.
Of those surveyed, 52% said they have worked with someone who had been treated for a mental health problem, while 45% of the farming community said a member of their family have been treated for an emotional or mental health problem.
Discussing the wider issue and the stigma of mental health issues, almost half of those surveyed said would not feel comfortable with hiring someone with a mental health issue.
One-in-five said they would not be willing to accept someone with a mental health problem as a close-friend.
"As a result of the survey findings, we are at The National Ploughing Championships again this year to promote our free and confidential Mental Health Support and Information Service," CEO of St Patricks Mental Health Services Paul McGilligan said.
"It provides easily accessible free professional advice, guidance and support to help people manage mental health issues."
Sarah Surgenor, Communications Manager at St Patricks said, "The Ploughing Championships are a big part of our advocacy calendar. Last year we gave advice to over one thousand people and this year we aim to raise that number. The Ploughing provides us with an ideal platform to improve public understanding of mental health and illness".
The St Patricks mental health service welcomes the public to visit them at their stand at the Ploughing Championships this week. They can be found at Block 1, Row 23, Stand 442.
Additional reporting Nicky Ryan