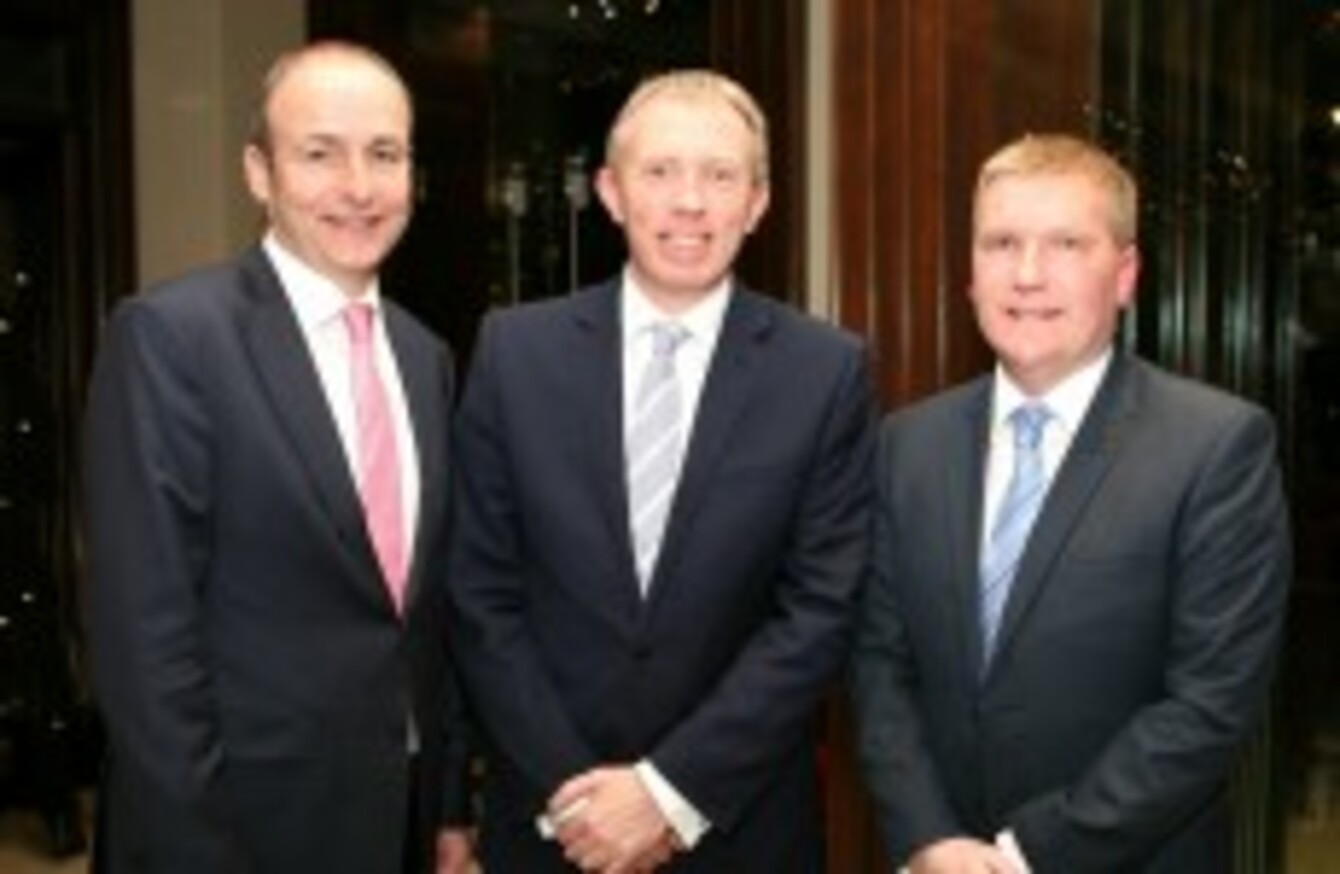 Michael Martin, Timmy Dooley and Michael Mc Grath.
Michael Martin, Timmy Dooley and Michael Mc Grath.
FIANNA FÁIL have selected two candidates to run in Cork South Central in the 2016 general election and they both look pretty familiar.
Leader, Micheál Martin and the party's finance spokesperson, Michael McGrath have both been selected by the party to contest in the next general election.
Nomination
The selection convention took place in Cork's Kingsley Hotel last night.
Speaking about his nomination, Martin said that despite Cork South Central losing a seat, he assures people that Fianna Fáil "will be ready, will be strong and will be successful when the time comes for the next election".
Let no one be in doubt, this arrogant and out of touch government is increasingly rattled.  It has spent so long in the bubble it created for itself it doesn't understand why it is so unpopular.It doesn't understand why it got such a drubbing in May.  It expected the people to buy the fairy tale of Fine Gael and Labour as our national saviours and doesn't have a Plan B.
Meanwhile McGrath said that Fianna Fáil has shown "again and again that there is a fairer way" adding that the party's challenge in the months ahead is to develop a manifesto and take their fight to communities across Cork and across the country is to demonstrate Fianna Fáil's plan for post-austerity Ireland.
We will not be making any promises or financial commitments we cannot keep, but we will be spelling out how we will create jobs, improve services for our citizens and make the economy work for families.