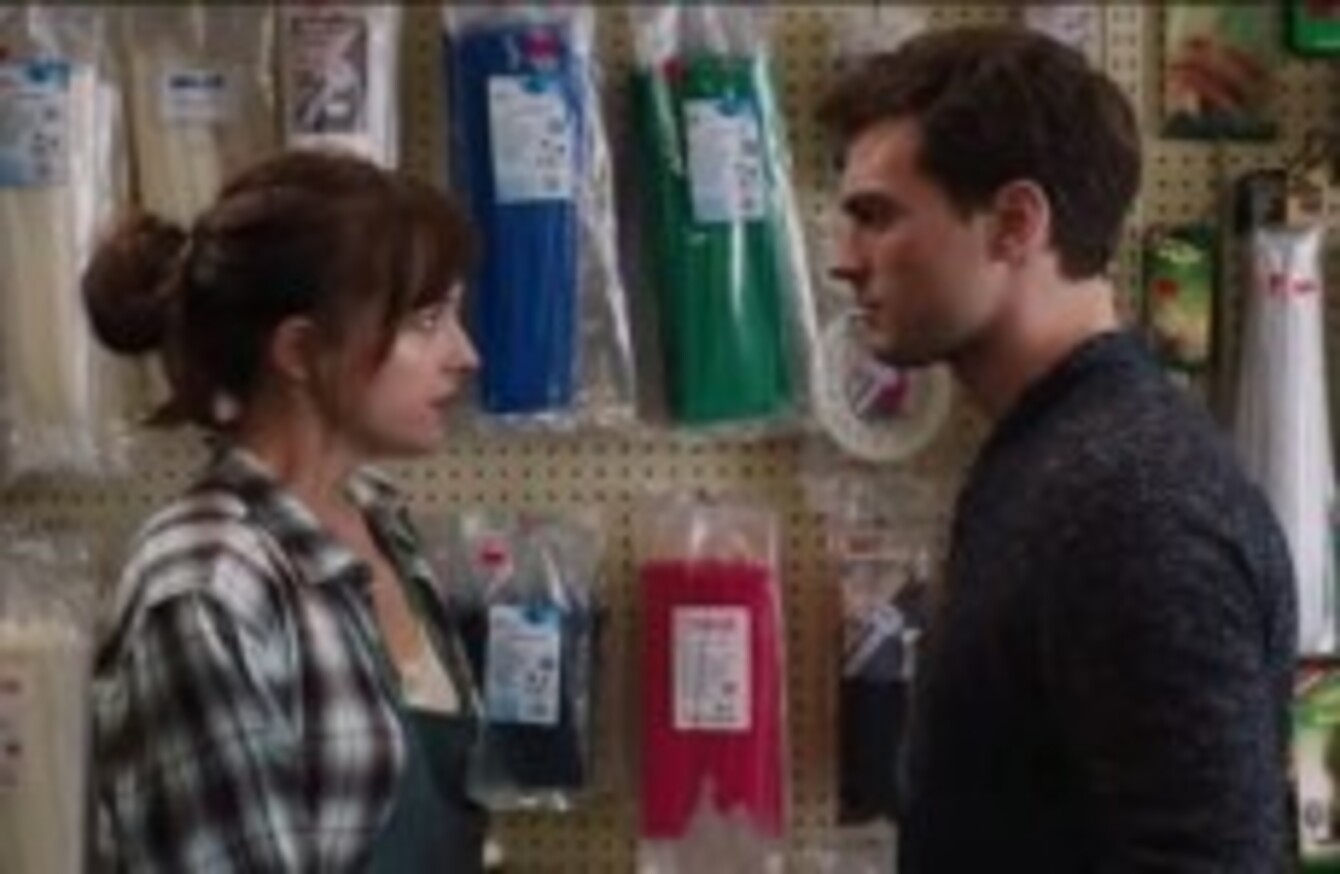 Updated 8.36pm
FIFTY SHADES OF Grey has taken in €1.34 million at the Irish box office over its opening weekend – the highest figure since Skyfall in 2012.
The Jamie Dornan and Dakota Johnson led drama opened on Valentine's weekend across the island, and its three-day performance has put the film into the top 10 of all-time box office takings.
Fifty Shades easily beat last year's most popular opening weekend – which saw Mrs. Brown's Boys take in €1.02 million.
The figures, from the film's distributors Universal Ireland, show that Fifty Shades comes in below the following opening weekends for the Republic of Ireland and Northern Ireland – giving it the 10th spot overall:
Harry Potter & The Deathly Hallows: Pt.2 (€2.05m)
The Dark Knight Rises(€2.02m)
The Simpsons (€1.97m)
Shrek the Third (€1.81m)
Quantum of Solace (€1.75m)
Shrek 2 (€1.68m)
Skyfall (€1.6m)
The Dark Knight (€1.45m)
Harry Potter & The Philosopher's Stone (€1.37m)
The film is comfortably ahead of all other 2015 releases, with Taken 3 (€712,061) and American Sniper (€481,322) in 2nd and 3rd place respectively.
However, the film's opening weekend was relatively peaceful compared to other parts of the world.
Police were called in at a cinema in Glasgow after a man was glassed.
The Mirror reports that he had told a group of loud women to be quiet.
Police confirmed that three women had been arrested.
Another cinema-goer told the paper that "there were also several incredibly drunk women vomiting in the aisle and corridor and several complaints from the other screen about drunk and rowdy folk".
Originally published on DailyEdge.ie. Additional reporting by Nicky Ryan