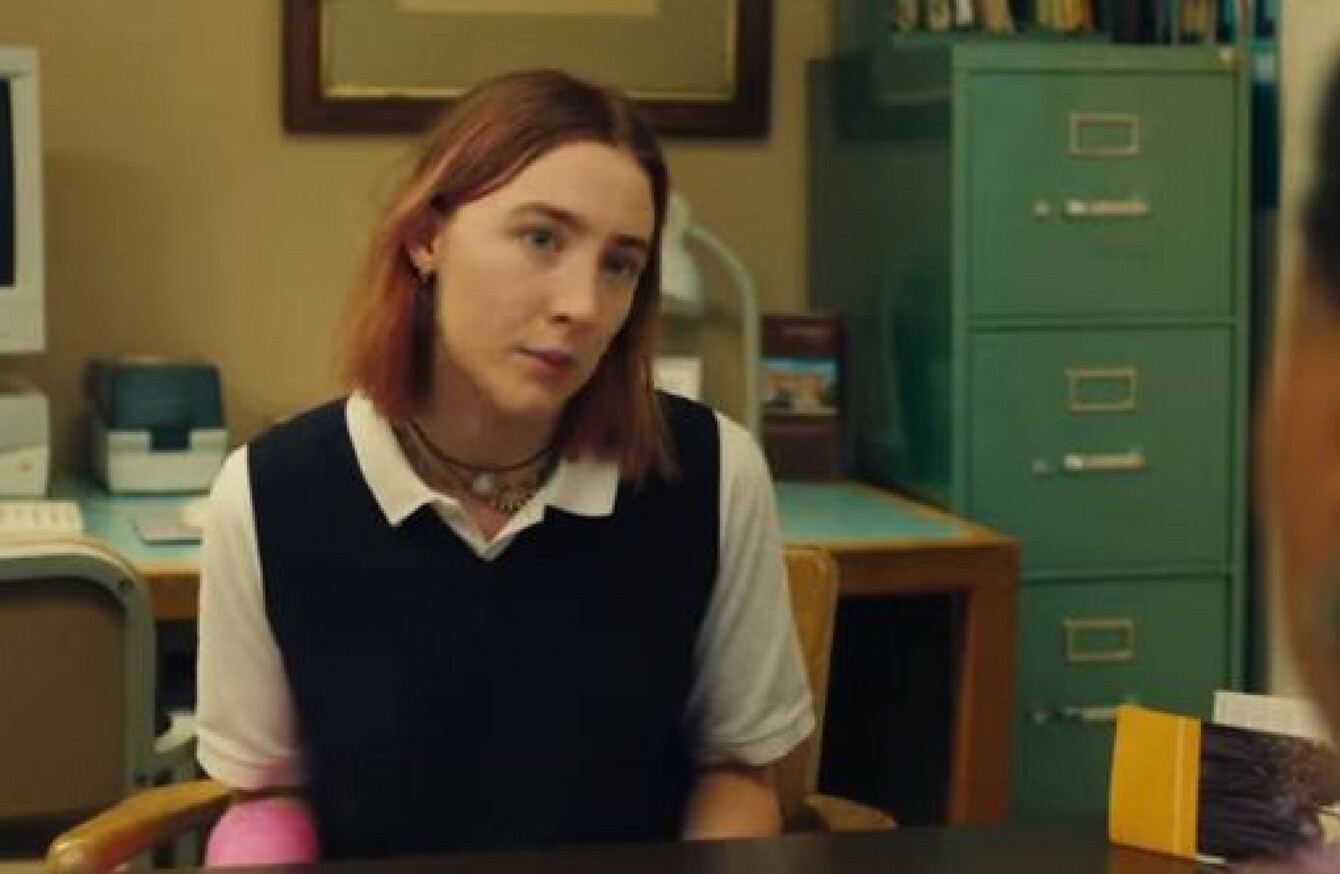 Image: YouTube
Image: YouTube
IF YOU LIKE nothing better than anticipating your next trip to the cinema, then you're probably already mentally taking stock of what films you can look out for in 2018.
We've taken a trawl through the international films due out – big and small – to highlight some for you. While not all will get the big cinema release, they're worth getting excited about seeing (and discussing afterwards).
Downsizing
Source: Paramount Pictures/YouTube
What happens when the world runs out of space? Everyone gets, well, smaller. Matt Damon stars as a man who decides with his wife (Kirsten Wiig) to 'downsize' and live their best life in Leisureland.
Black Panther
Source: Marvel Entertainment/YouTube
The next Marvel superhero film, this one is set after Captain America: Civil War, and is set in the African nation of Wakanda. With a heap of big names (Lupita Nyong'o, Angela Bassett, Forest Whitaker) and an incredible look, this is one to look forward to.
Red Sparrow
Source: 20th Century Fox/YouTube
Based on the book by Jason Matthews, Jennifer Lawrence stars as a spy who's trained 'to use her body as a weapon'. Sounds a little bit objectifying to us, but let's see what we make of this spy film.
A Wrinkle in Time
Source: Disney Movie Trailers/YouTube
The children's book this is based on is an absolute classic, and with Ava Duvernay at the helm, hopes are high that this will be a stunning film. Starring Oprah, Mindy Kaling and Gugu Mbatha-Raw amongst others, it tells the story of a girl's journey to find her missing father.
Ready Player One
Source: Movieclips Trailers/YouTube
This Steven Spielberg adaptation of the science fiction book by Ernest Cline is due out in March.  Set in 2044, it's based in a world where people escape the desolation around them by escaping into a virtual reality world called Oasis.
Lady Bird
Source: A24/YouTube
Our own Saoirse Ronan stars in this highly-anticipated Greta Gerwig-directed film about a mother and daughter's relationship. We can't wait to watch this in full.
A Star Is Born
This is a remake of the 1937 film (the other remakes were in 1954 and 1976, the latter starring Barbra Streisand and Kris Kristofferson) and is directed by Bradley Cooper. While there were initial talks about Beyoncé starring, Lady Gaga (billed as Stefani Germanotta) stars in the lead role as singer Ally.
Solo: A Star Wars Story
Han Solo gets his own film in this, a standalone movie all about the young Hans, and directed by Ron Howard.
Jurassic World: Fallen Kingdom
The next installment in the Jurassic Park franchise, it again stars Chris Pratt, Bryce Dallas Howard and some more familiar faces. Expect dinosaurs.
The Little Stranger
No trailer yet, but this is based on the Sarah Waters novel and directed by one Lenny Abrahamson. It's about a doctor who's called to the great house where his mother once worked: "But it is now in decline and its inhabitants – mother, son and daughter – are haunted by something more ominous than a dying way of life.  When he takes on his new patient, Faraday has no idea how closely, and how terrifyingly, the family's story is about to become entwined with his own."
Mary Magdalene
Source: Universal Pictures Ireland/YouTube
In the wake of the Weinstein revelations, it will be an interesting year for films made by the Weinstein Company. This is a religious epic about the biblical character, and is directed by Garth Davis. Stars Rooney Mara (as Mary Magdalene) and Joaquin Phoenix (as Jesus).
Ocean's Eight
The all-female Ocean's film that we've all been waiting for is here – with Sandra Bullock, Rihanna, Cate Blanchett and more starring in it.
A Quiet Place
Source: FilmSelect Trailer/YouTube
A horror starring and directed by John Krasinski, alongside his wife Emily Blunt. A family is forced to live a life of silence and communicate using sign language in order to avoid dark supernatural forces.
Game Night
Source: Zero Media/YouTube
A couple decides to take Game Night to the next level – but what's real and what's fake?
Proud Mary
Source: Movieclips Trailers/YouTube
Taraji P Henson stars as a hitwoman working for a family in Boston – but after a hit goes bad, she crosses the path of a young boy and things change for her.