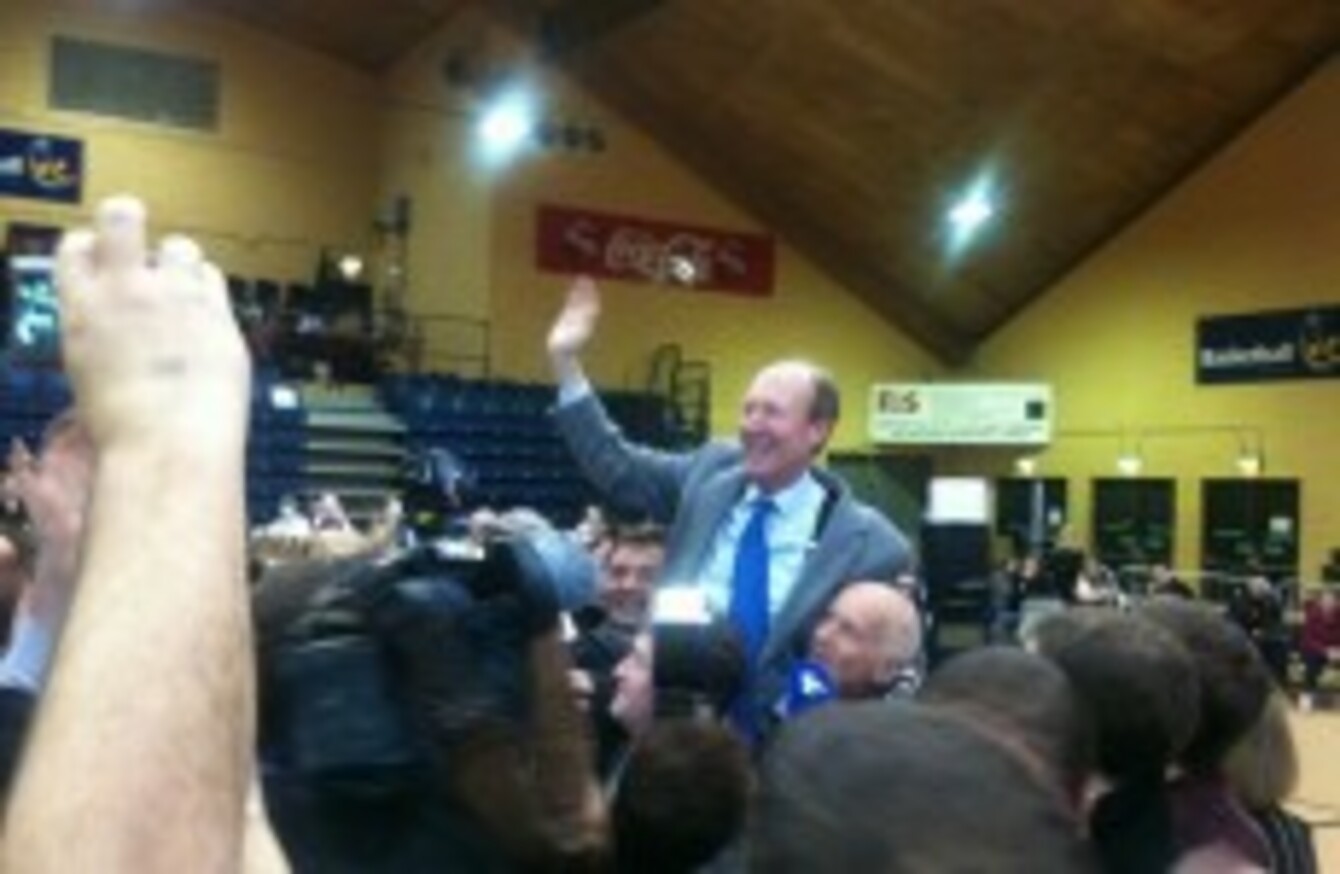 Image: @dickobrien via Flickr and Twitter
Image: @dickobrien via Flickr and Twitter
Updated at 16:55
SHANE ROSS HAS BEEN ELECTED on the first count in Dublin South, after receiving almost 5,000 votes above the quota.
The Independent candidate was the only candidate elected in the constituency on the first count, and the second-placed – Fine Gael's Olivia Mitchell – came in some 2,500 votes below the quota.
Ross told RTÉ Television his voters were saying: "We want change we want radical change."
He said this wasn't just about people who didn't want to vote for Fianna Fáil but instead suggests that "tribal politics in Ireland is under siege".
He also said he did not ask his constituents to give their second preference to anyone in particular because he wants to introduce new ideas and a new force in politics:
If you're trying to do something different and you're trying to do something radical, you don't advise people to go and vote in the old ways.
He also welcomed the election of Joe Higgins, which he said was indicative of something new in politics which indicated an ideological split rather than old allegiances to parties.
Ross said that although he stood for Fine Gael in 1993 it was an "unsuccessful marriage" and the separation has not been repaired. He said if Independents were to form a common policy next week, he'd be happy to talk to Fine Gael and say they would offer their support if the party supported the Independents' policies.