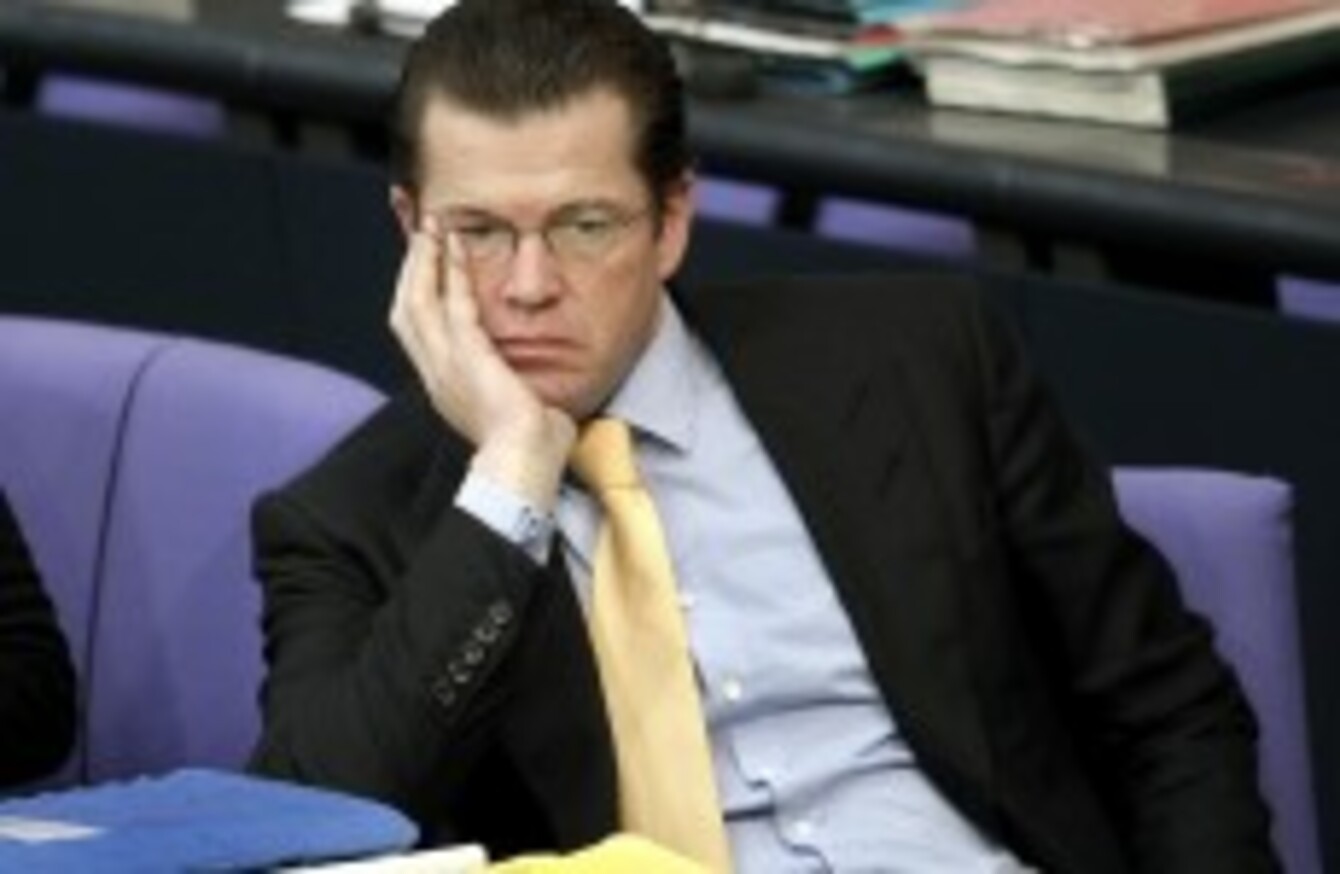 Former German defence minister Karl-Theodor zu Guttenberg
Image: Michael Sohn/AP/Press Association Images
Former German defence minister Karl-Theodor zu Guttenberg
Image: Michael Sohn/AP/Press Association Images
AN INVESTIGATION INTO plagiarism allegations against the former German defence minister has found that he "extensively" and "intentionally" cheated on his PhD thesis.
Karl-Theodor zu Guttenberg resigned in March after it was found that he had plagiarised large parts of his university doctorate. Now an investigation has revealed the extent of his cheating.
The Telegraph reports that a probe by Bayreuth University found that Guttenberg had "crudely abused and intentionally deluded the standards of sound academic practice". He denied the allegations when they first surfaced in February, but by March he had been stripped of his PhD and has stepped down from Angela Merkel's cabinet.
Guttenberg's dissertation on Constitutional Law in the EU and the United States was found to contain passages that were exact copies of previously published work, according to Der Spiegel. Questions were initially raised by a professor at the University of Bremen.
Guttenberg had been one of the most popular members of Merkel's cabinet prior to his downfall, and was even touted as her possible successor.