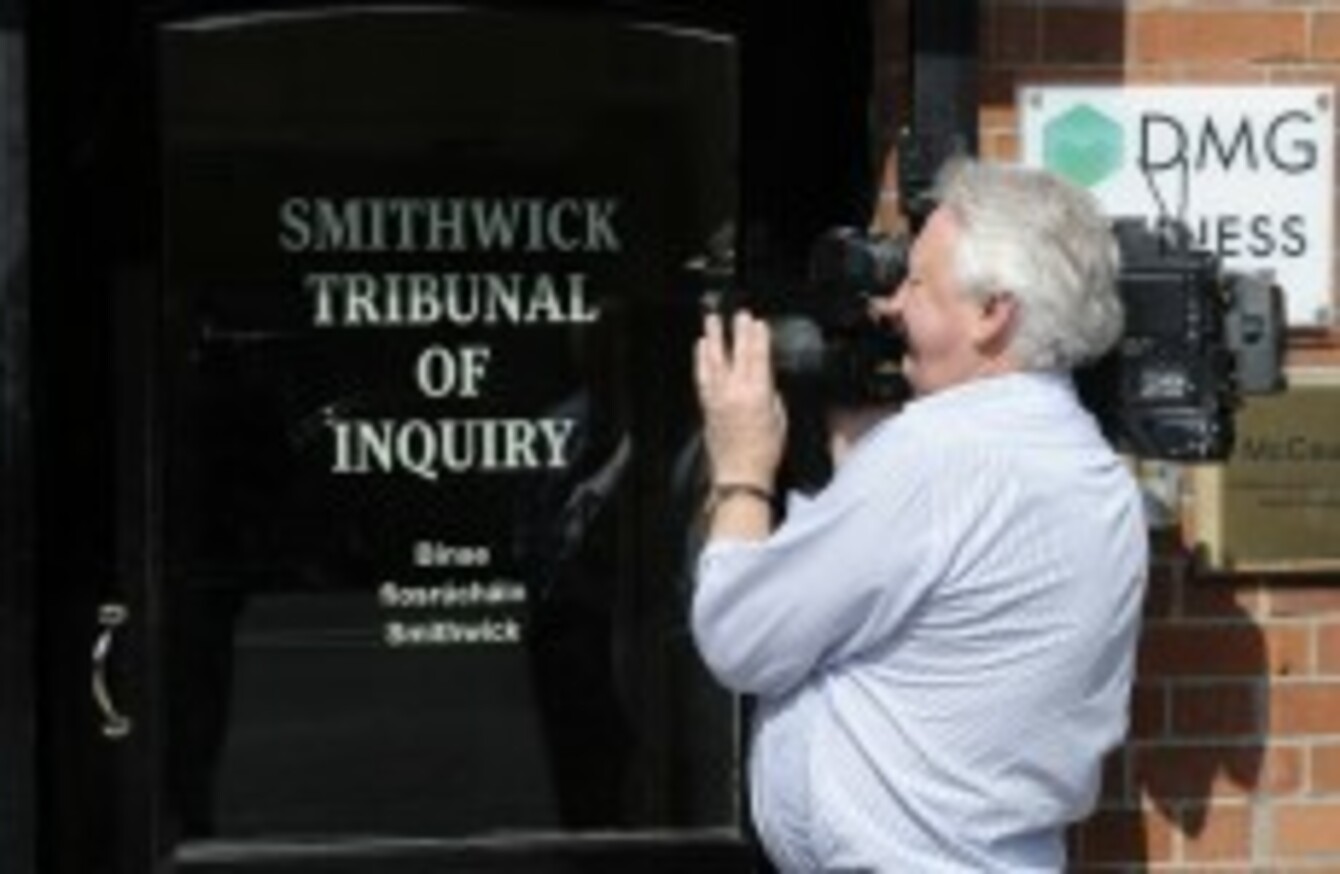 Image: Sasko Lazarov/Photocall Ireland
Image: Sasko Lazarov/Photocall Ireland
THE SOLE MEMBER of the Tribunal investigating alleged Garda complicity in the murder of two RUC officers by the Provisional IRA in 1989 has said that talks with former members of the IRA, on encouraging them to take the stand and give evidence, have been unsuccessful.
In an update to the Oireachtas sent today, retired justice and Tribunal chairman Peter Smithwick said his Tribunal had been in discussions with three former members of the IRA, one of whom claimed to have have direct knowledge about operation on March 20, 1989 that resulted in the deaths of the two officers.
Members of the Tribunal's legal team had met with the members in April 2011, and had been trying to secure further co-operation since then – but the former IRA members pulled out of a meeting late last year to discuss the prospect of putting forward a witness to give evidence at a hearing.
In his letter, Smithwick said the engagement with the IRA members "reached a definitive conclusion" last week, when it was declared that none of the former IRA members were willing to give oral evidence.
This was in spite of assurances that the Tribunal would undertake "extensive safeguards" to protect the security and identity of any former members willing to give evidence.
There will be no further meetings between the Tribunal and the members, though the members have offered a supplemental statement in response to the agenda for the cancelled meeting of late 2012.
This statement is to be read into the public record when the Tribunal holds a public sitting tomorrow.
"While I am grateful to the former members for providing the Tribunal with their version of events, and in particular for meeting with the Tribunal's legal team in April 2011, I am very disappointed that oral evidence will not be given," Smithwick wrote in his letter to the Oireachtas.
Corrigan health
The letter also includes an update on the health of retired Detective Sergeant Owen Corrigan, a key witness who underwent a coronary bypass last month, and for whom the Tribunal's deadline has been extended.
Though there have been "some complications in his recovery", Smithwick said he remained hopeful that Corrigan's evidence could be concluded in the spring. This would mark the conclusion of the Tribunal's public hearings.
Smithwick said he was also in contact with the Northern Ireland Office in London about assessing intelligence passed on by the PSNI last summer.
Chief Superintendent Harry Breen and Superintendent Bob Buchanan were killed in an ambush outside Jonesborough, Co Armagh. The two were returning from a meeting with their equivalents in Dundalk, where they had discussed an upcoming cross-border operation against IRA smuggling.
The Tribunal is investigating claims that Gardaí had colluded with the IRA, with a rogue 'Garda X' informing the IRA of the time of the meeting and of the route that the two RUC officers would be taking on their return to Northern Ireland.