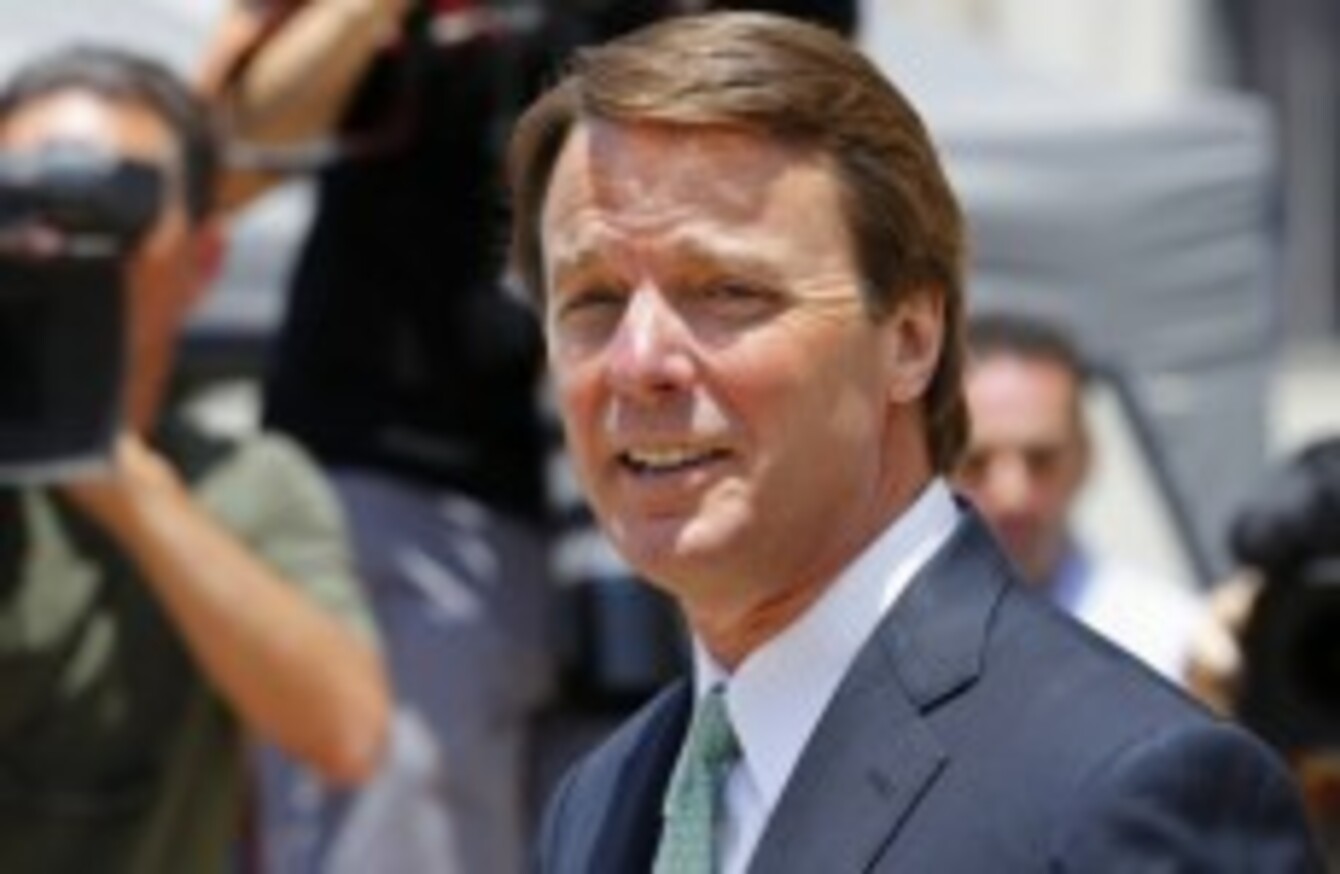 John Edwards.
Image: Chuck Burton/AP/Press Association Image
John Edwards.
Image: Chuck Burton/AP/Press Association Image
FORMER PRESIDENTIAL candidate John Edwards was found not guilty on one of six campaign fraud charges today.
The jury could not reach a verdict on the other counts, leading the judge to declare a mistrial on them.
Edwards was accused of masterminding a plan to use money from two wealthy donors to hide his pregnant mistress during his run for the White House in 2008.
It was not immediately clear this evening whether prosecutors would retry Edwards on the other counts.
Edwards did not react when the verdict and mistrial were announced, but he was happy and smiling about an hour earlier when the jury said it had reached a verdict on one count after nine days of deliberations. The acquittal and mistrial highlighted a day of confusion when the judge mistakenly believed jurors had reached a verdict on all six counts.
Instead, the jury told the judge they had a unanimous decision on only one charge, and the panel was sent back to the jury room for more talks. About an hour later, the jury sent the note to the judge saying it had exhausted talks.
Prosecutors accused Edwards of knowing about roughly $1 million being funneled to former aide Andrew Young and the candidate's mistress Rielle Hunter. They also said he was well aware of the $2,300 legal limit on campaign donations The weeks-long trial has gone into the most intimate details of a sordid sex scandal that effectively ended Edwards' political career and the elaborate cover-up that involved his most trusted aide, the aide's wife, and the two wealthy donors.
Edwards' lawyers have argued that the ex-US senator never knew that taking the money violated campaign finance law, and that his personal transgressions weren't illegal.
The jury has made more news in recent days of the trial, as Eagles has closed the court to discuss unspecified issues with jurors. Four alternate jurors began wearing matching colored shirts to court and one of them was said to be exchanging smiles with Edwards. Eagles told the alternates on Wednesday that they no longer needed to come to court during deliberations.
The jurors, whose identities have been withheld throughout the trial, asked to see dozens of trial exhibits during deliberations, relating to Mellon and Baron's donations. Mellon, who is 101 years old, did not testify. Baron died in 2008.