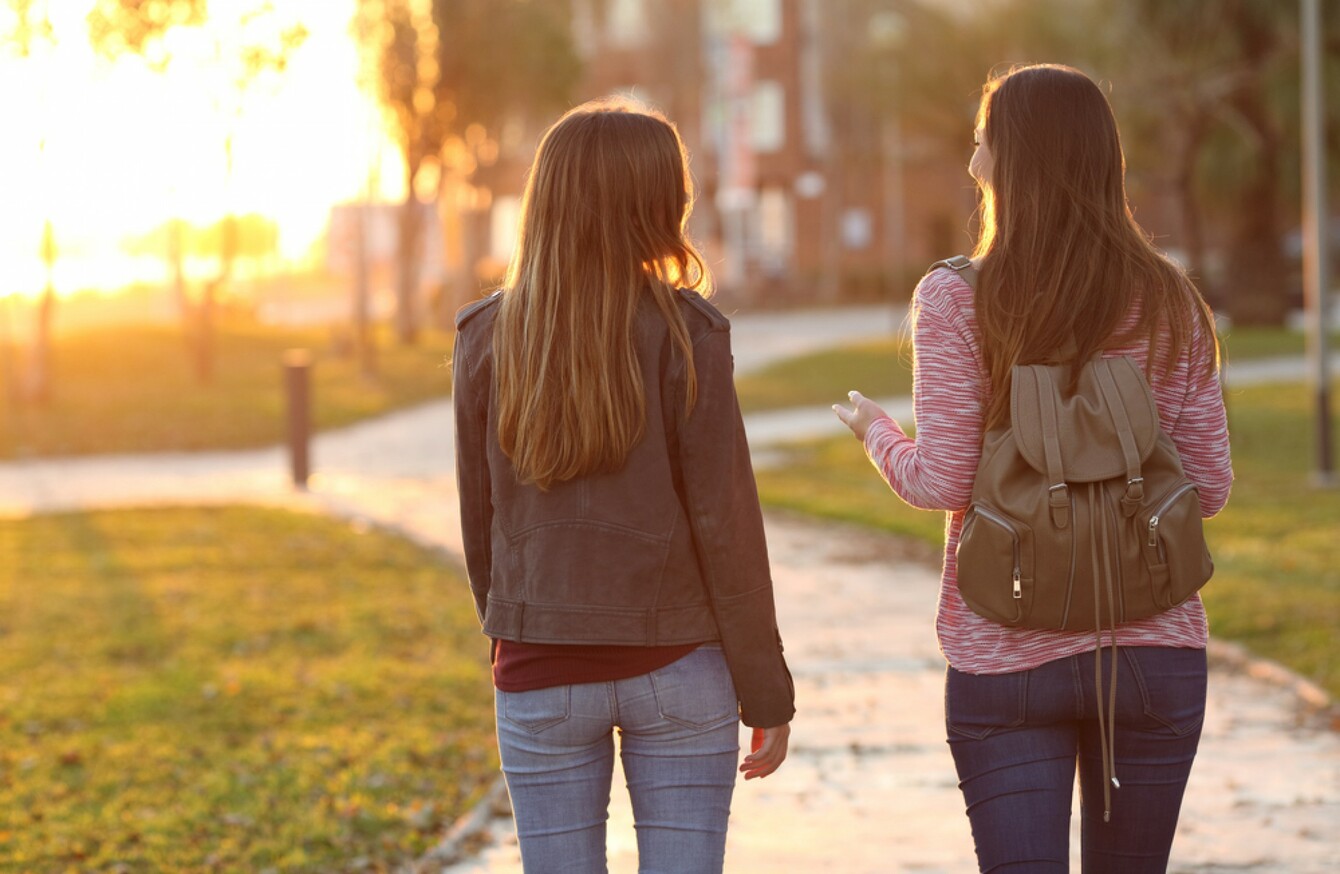 Image: Antonio Guillem/Shutterstock
Image: Antonio Guillem/Shutterstock
IT IS DESCRIBED by the charity that runs it here as a "wonderful opportunity to change a young person's life in a simple yet powerful way".
The Big Brother Big Sister programme facilitated by Foróige is an initiative that requires the efforts of one volunteer to try to make a difference in the life of a young person who may not have older siblings or may be in need.
It matches young people with older volunteers with an aim of improving their well-being, their social support and their relationships with others.
The "big brother" or "big sister" are members of the community who volunteer, and typically spend one to two hours a week with their little brother or sister.
During an evaluation study of the programme, it was found that the HSE made 35% of referrals to the programme. Foróige was the next largest referrer, followed by parents and schools.
When a big brother/sister starts off initially, they are given induction training and, once matched up, they are offered ongoing support and training.
As for what the newly matched siblings do together, that is really up to them but Foróige provides a list of suggested activities on its website ranging from sports and music to visiting the zoo or having a meal.
Louise is a big sister based out in the west of Ireland. She told TheJournal.ie that being a big sister offers a unique form of support in a child's life.
She said: "I have nothing to do with their home life. I'm not an authority figure in any shape or form.
I'm there to be a friend, to be a consistent person in their life. Through so many ways, we can offer a child support.
Orla* (not her real name) is 12-years-old and is from the midlands. She has had a big sister on the programme for over a year and a half, after arrangements were made in her local school.
She told TheJournal.ie that having that support in the form of a big sister has been a massive support for her: "We go to the cinema, we go shopping, we go walking dogs in the park. It's always a lot of fun.
The first time I met her it felt a bit weird, but the second time I really got to know her better. She likes playing camogie as well and we've done a bit of training together too. It's really been great.
Sarah*, from the west of Ireland, is also 12-years-old and has a big sister for over a year now.
A shared love for baking means that the pair spend a lot of time working in the kitchen, and Sarah even managed to reach the latter stages of the national baking competition.
She told TheJournal.ie that meeting her big sister is something she really looks forward to every week.
It's not only the little brother or sister that benefits, however.
Sarah's big sister is Louise, and she told us that she's learned a lot about herself by being a big sister.
"I get so much enjoyment from it. It's only a couple of hours a week. Everyone with a bit of spare time should do it," she said.
Sarah has even shown me a thing or two. I'm a chef, and when we sat down to make cream cakes she made it absolutely perfectly. Better than my effort. That was really brilliant to see.
At a recent gathering of over 80 young people on the programme at the Delphi mountain resort in Connemara, event organiser Gill Carroll said that she had also gotten an awful lot from being a big sister on the programme.
She said: "Becoming a Big Sister was the most inspiring thing I have ever done in my life.
I was a big sister for five years and my little sister inspired me in ways I didn't think possible.
#Open journalism No news is bad news Support The Journal

Your contributions will help us continue to deliver the stories that are important to you

Support us now
Tangible effects
Research on the programme in Ireland has shown positive effects for the young people involved.
In an evaluation study published in 2011 by the Child and Family Research Centre at NUI Galway, it found "trends indicating that mentoring can improve young people's liking of school and their likelihood of staying at school or going to college". This trend was not strong enough to prove it had a "significant effect in a study of this size" however.
The report also said:
The study shows that mentoring impacts on the emotional well-being of young people.
It added that there was evidence to show that "youth mentoring is a child-centered intervention, working with each young person in the context of his or her own needs and unique circumstances".
In a call for more volunteers last year, the manager of the programme John Cahill said that the programme is in no way academic and just focuses on creating a good relationship on a human level.
He said: "The emphasis is on supporting the young person and being involved in their lives in whatever way benefits the individual young person.
This often involves participating in a shared hobby or interest and forming a trusting relationship and a go to person for them when they need support.
Cahill said that the research backed up the idea that a caring adult volunteer can make a powerful intervention in helping a young person reach their full potential.
"That is what it's all about," he said.
You can learn more about the Foróige Big Brother/Big Sister programme here.