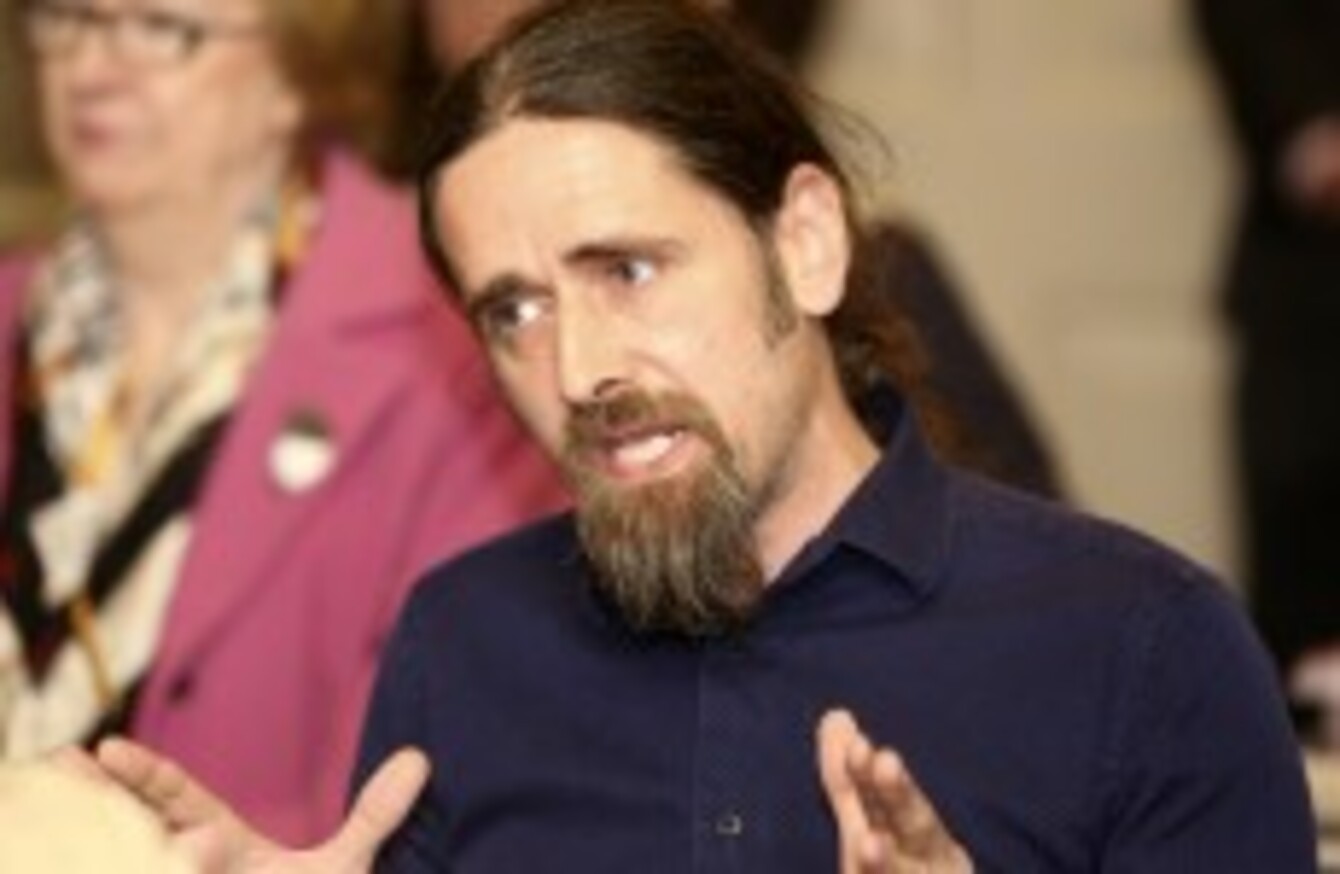 Luke Ming Flanagan
Image: Sam Boal
Luke Ming Flanagan
Image: Sam Boal
A FORUM NEEDS to be set up to deal with the volume of complaints about Garda malpractice, Justice4All has said.
The group is urging the new Justice Minister, Frances Fitzgerald to immediately set up a forum to "take on the case load now overwhelming Justice4All".
It says that the volume of complaints it is receiving is continuing to grow, and the government needs to establish a forum to handle the situation.
Many of the people we deal with have suffered horrendous treatment. They have been let down by the State.
Justice4All was established by four TDs – Luke 'Ming' Flanagan, Joan Collins, Clare Daly and Mick Wallace – to deal with Garda malpractice, Garda corruption and what they describe as the ineffectiveness of the Garda Síochána Ombudman's Office (GSOC).
The group said today that the Justice Minister already has over three dozen cases that the Taoiseach has sent to her.
"Many of these cases were handed to the Taoiseach by Justice4All in March," they pointed out.
They recommend a non-judicious body to collect and collate the cases. This body would then inform the Minister "as to the extent, variety and nature of the failings within the Gardaí, the GSOC and related law enforcement agencies of the state".
A stream of complaints
Today, the group outlined the scale of the volume of complaints they have received:
While there was, over the last 18 months, a consistent number of new cases coming to Justice4All, that has now turned into a stream of complaints. The TD's offices do not have the resources or the staffing to handle the rate that the they are now arriving at.
They said that this is a "great chance" for the new Minister for Justice to put her promise "that she will move decisively and speedily to bring about change in our policing" into action.
Ireland can look back on the long drawn out process that people had to go thought when dealing with abuse within the Catholic Church run institutions. Will we have the same slow process now when dealing with the abuses within the Garda Síochána? The Minister must learn form the past.
Accusations of malpractice
Earlier this week, an Oireachtas committee heard claims that a teenage boy with special needs was whipped gardaí. The members were also told that methadone is given out "willy-nilly" at some garda stations.
The allegations were made by a retired on-call doctor for garda stations in Limerick, Dr Richard O'Flaherty.
Justice4All says that a forum to collate details like these "would be a first step in getting an understanding of the severity of what has occurred".