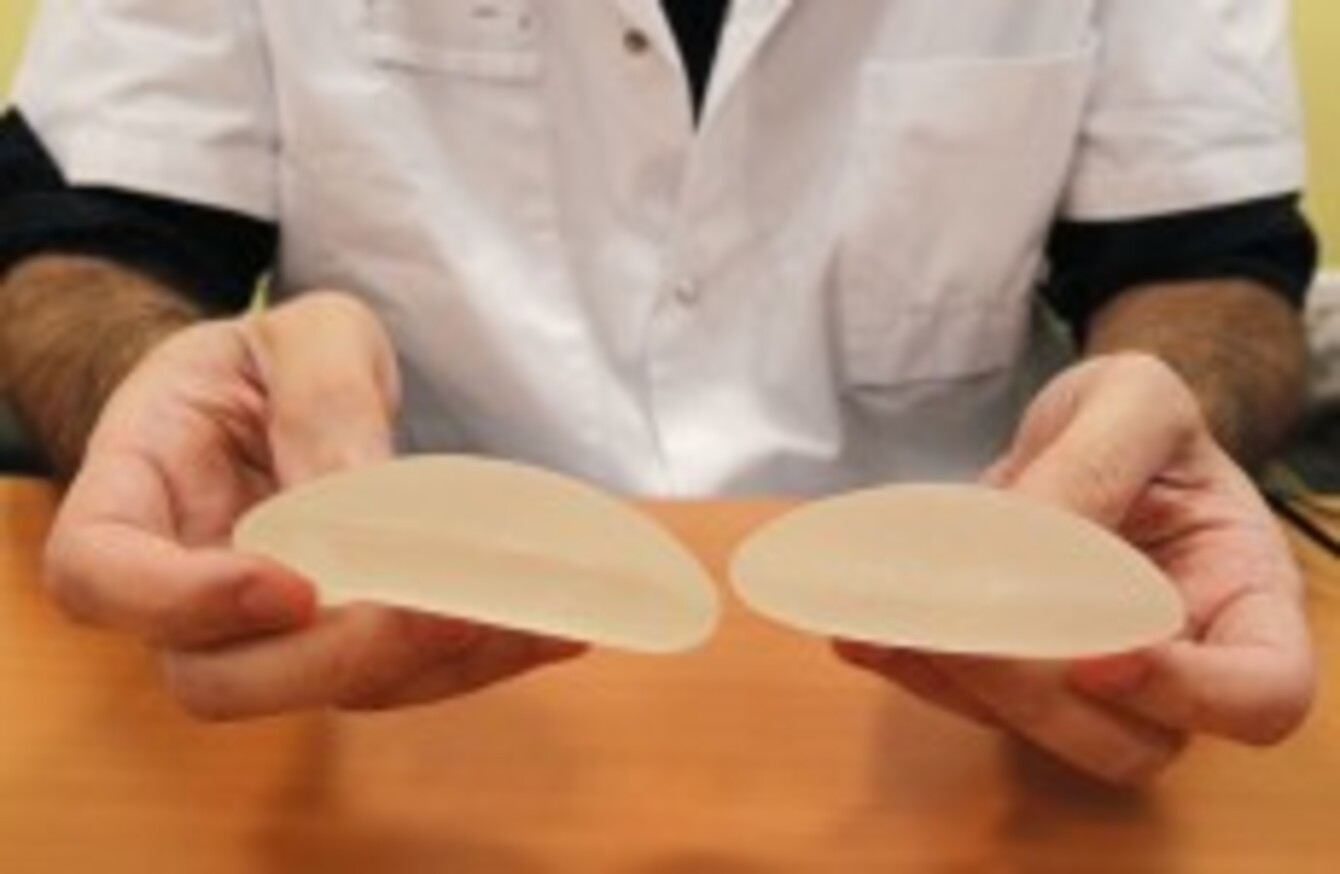 Image: Michel Euler/AP/Press Association Images
Image: Michel Euler/AP/Press Association Images
FRENCH HEALTH AUTHORITIES have advised women who received a certain type of breast implant to have them removed as a precaution over fears they may burst or split.
The Poly Implant Prothese (PIP) implants were discovered to have been made with industrial-grade silicone instead of medical silicone, raising concerns about the safety of the implants.
Today, the French health minister Xavier Bertrand said that women with these implants should have them removed as a precautionary measure, but said there was no link between them and cancer. He said that their removal was not an urgent issue.
He said that national health agencies had been asked by the French government to assess the cancer risk. In an opinion delivered yesterday, the expert group said that to date no link has been made between the PIP implants and cancer. However, it warned that the PIP implants were at higher risk of rupturing.
Ireland
The Irish Medicines Board issued a recall on the implants in March 2010 after the concerns were raised about the quality of silicone used in the PIP products.
The IMB is recommending that hospitals contact anyone who may have received a PIP implant since January 2001 "to advise them of the issue and provide reassurance that there is no current evidence of health risks associated with the implants".
Around 1,500 Irish patients have received the PIP implants. In a statement issued yesterday, the IMB said it has "received reports of potential adverse incidents from a small percentage of patients".
It said any patients who are concerned about their implants should contact their surgeon.
Earlier this week, the spokesperson for the Irish Association of Plastic Surgeons Prof Michael Earley advised anyone who may have undergone a breast implant procedure to watch for the development of any irregularities such as swelling, pain or lumpiness.
A criminal investigation has been opened in France into the PIP implants and over 2,000 women have lodged legal complaints. The company ceased trading last year.