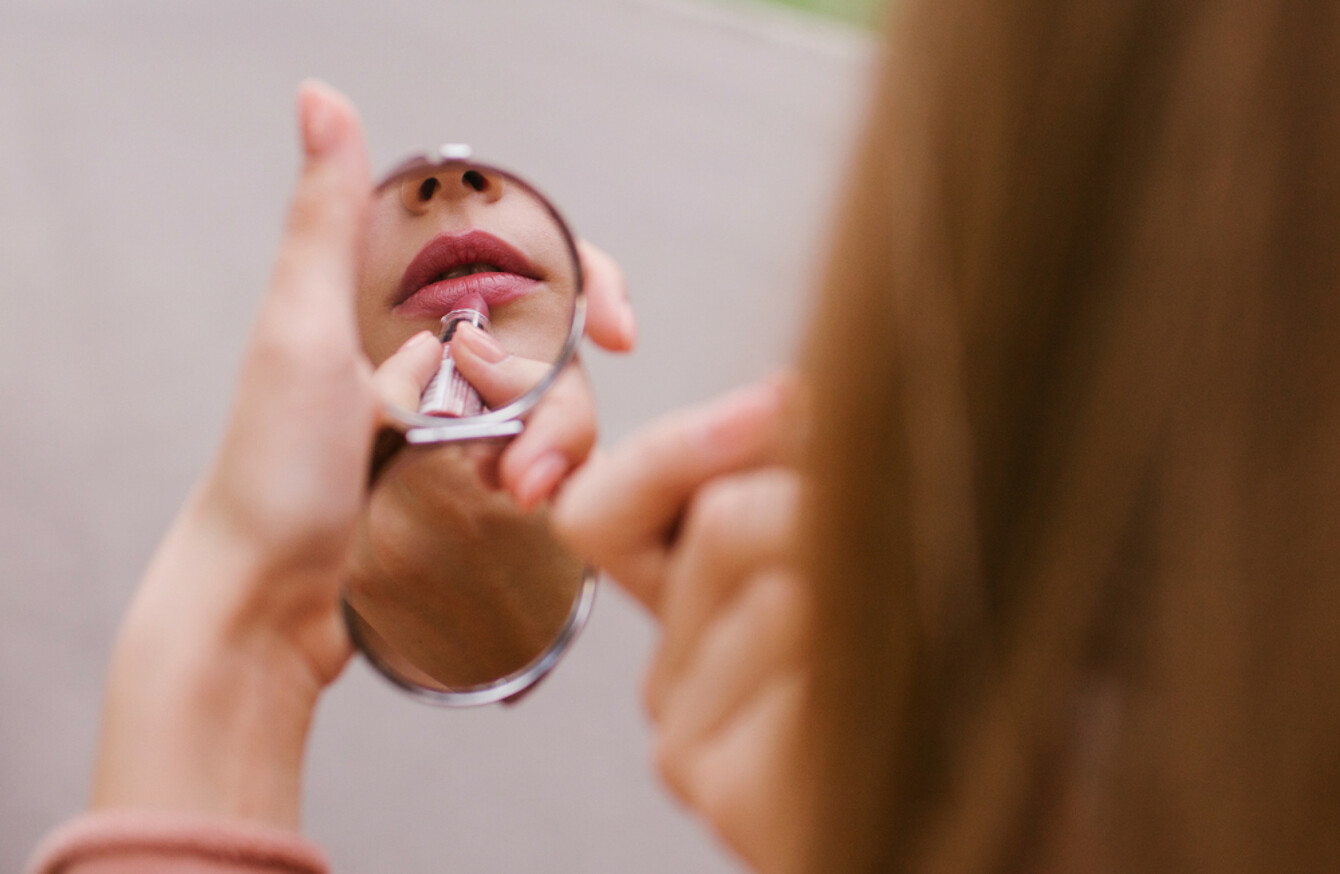 Image: Shutterstock/golubovystock
Image: Shutterstock/golubovystock
The way we live is changing fast. Every fortnight in our Future Focus series, supported by Volkswagen, we'll look at how one aspect of everyday life could change in the coming years. This week: beauty. 
IN THE DAYS before Facebook, Instagram and Snapchat, selfies weren't really a thing.
Hard to believe we know, in a world full of Instagram models. But who of us could have foreseen the impact of social media? Not only has it influenced the worlds of politics, media and advertising, it is now socially acceptable to take photos of yourself pouting like a fish.
Joking aside, the rise of beauty bloggers and Instagram has had a massive impact on the beauty industry. Style trends spread like wildfire online (#rainbowbrows, #grannyhair anyone?) and the cosmetics industry is constantly playing catch-up.
But not content with satisfying our evolving demands, brands are now future proofing themselves. Artificial intelligence, augmented reality and digital data are already playing a major role in many industries, and beauty is no exception.
So what does the future hold? Potentially everything from delayed aging to full-body cryotherapy chambers in your home, according to Emma Ryall, Director of ATAI (Aesthetic Training Academy Ireland).
"Anti-ageing, that is where the real science fiction story emerges," Ryall says. "A family of proteins called sirtuins are the focus of study for some genealogists who are on a quest to better understand how they regulate ageing, and if they can reverse ageing. Perhaps not quite as dramatic as good old Benjamin Button, but thirty years from now may very well see more than a delay in the ageing process."
Beauty consumers are more educated now than ever according to the Dublin-based aesthetician, and are seeking out evidenced-based, factual information. The 'aesthetics' industry, once the mainstay of models and celebrities, has gone mainstream, and this trend is set to continue in a science-driven future.
Injectables such as botox and dermal fillers complement a world where people are looking for a beauty result as fast as they can download the latest Instagram filter, says Ryall. However these treatments are already starting to fall out of favour with consumers.
Meanwhile the popularity of non-surgical treatments like microneedling – involving the insertion of fine needles to stimulate collagen production – and ultherapy, using non-ionising ultrasonic waves which claim to firm the skin and reduce wrinkles, is set to grow exponentially. Meaning that, in the future, they might be as normal as getting a haircut, with many processes set to be automated by artificial intelligence. You might even pop into a local AI-controlled booth for laser hair removal, Ryall says.
Cryotherapy, once found only in science fiction films, is another futuristic treatment set to become everyday. Some major sports stars, including Cristiano Ronaldo, now have cryogenic chambers (which dip the body below freezing point) installed in their home – and even our own inter-county GAA have started using cryotherapy to speed up muscle repair and reduce inflammation.
Hyperbaric oxygen chambers, involving breathing pure oxygen in a pressurised environment, might also be installed in the homes of the future, so that you and your entire family can stave off the processes of aging and dying for as long as possible. (And we all laughed at Michael Jackson.)
Smart technology
In the future, data-driven beauty and the rise of IoT smart homes might also render dermatologists redundant. The recently developed HiMirror is a technology that's a sign of things to come. This smart mirror assesses the condition of your skin, lets you know about problem areas, and tracks issues over time so you can see which products are working for you. According to its creators, 'big data' from users across the globe in varying climates will revolutionise our ability to look after and treat our skin.
#Open journalism No news is bad news Support The Journal

Your contributions will help us continue to deliver the stories that are important to you

Support us now
Another example of this future of data-driven beauty is L'Oreal's UV Sense, launching globally as soon as next year. It looks like a simple nail art applique, but actually contains a sensor which absorbs UV rays and lets you know when you need to apply sunscreen. Naturally, it links to an app, allowing you to track your sun exposure in as much detail as desired.
Personalised beauty
From highly customised recommendations to products created just for you, the beauty of the future is set to get personal.
L'Oreal – a major tech investor – has developed a way to create custom-made foundations, meaning there might never be any unfortunate beige or orange marks on our necks ever again in the near future.
With Lancôme's Le Teint Particulier, the customer's face is scanned in three areas. An algorithm then determines your exact shade and a unique foundation is created on site from a range of 8,000 potential combinations. The data is then stored so you can go back for refills any time.
Meanwhile, US companies like SKINSHIFT and SkinGenie are using DNA kits to assess your genetic skin and hair profiles. They make personalised recommendations and create a skincare plan for you based on the results. This role of genealogy and DNA in beauty is one that's only set to grow, according to global trends forecasting agencies.
It's clear that science and technology's integral role in beauty is set to get a whole lot bigger over the coming years. From breakthrough aesthetic treatments to augmented reality apps and data-driven tech, the signs are already there. Though we're not at the stage of robots applying our eyeliner perfectly for us just yet.