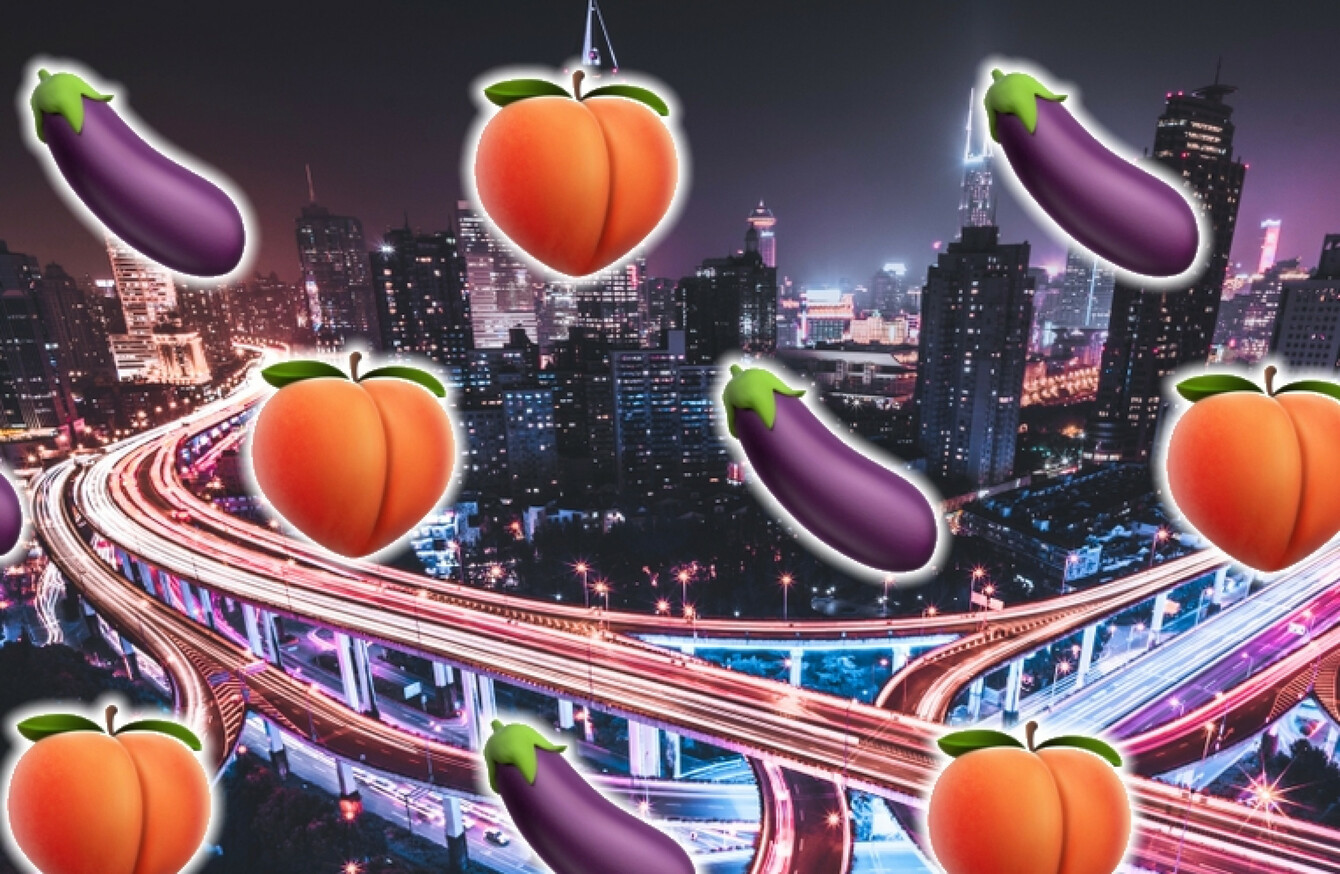 Image: Shutterstock
Image: Shutterstock
WHAT'S THE FUTURE of sex? Quite simply, "The sex robots are coming, and there's no stopping them," says Shawna Scott, founder of SexSiopa.ie.
So, are we at the dawning of a new era of sex? In any case, we think about sex very differently today than we did 50 years ago. As we well know, for anything other than procreation, sex was officially frowned upon in Ireland until relatively recently – it wasn't until 1985 that condoms could be bought in Ireland without a prescription, and 1993 when homosexuality was decriminalised.
But Scott has seen a change in the way Irish people think about sex even in the last decade.
"I think we've changed and we've definitely changed for the better. I've seen a massive shift even in the last five and a half years since I started SexSiopa," she says. "It's more of a groundswell thing. For the longest time, the only way Ireland could approach sex was in a red top, titillating way."
Our attitudes towards sex will likely have to keep changing to keep up with the developments in technology. Between sex robots, teledildonics and virtual reality, getting hot and steamy will be a lot more technical in the future.
Personalised sex toys
The Future of Sex report by FutureofSex.net predicted that one in 10 young adults will have had sex with a humanoid robot by 2045, but there's a lot more to the future of sex than just robots; the report included predictions that 3D-printed body parts of your lover, enabled with touch feedback, will add realism to long-distance sex by 2025; brain-to-brain interfaces will allow partners to stimulate each other to reach orgasm directly by 2027; and by 2020 – just two years from now – people will regularly pair virtual reality and haptic sex toys to fully immerse themselves in adult entertainment.
It's a no-brainer that virtual reality and hologram technology will make watching pornography a much more immersive experience – think 3D, point-of-view porn that imitates real experiences – but there are other new technologies that will be repurposed to improve our sex lives too.
As 3D printing becomes more mainstream, the ability to personalise your sex toys and print them in private surroundings will mean that toys can be tailored to your exact preferences.
As standard shapes and sizes will never work for everyone, this could enable an ease of access we haven't had before, particularly as buying sex toys online as opposed to in shops has already become hugely popular.
"The old school Dublin sex shop with blacked-out windows still serves a certain generation of Irish people who might feel some shame. Or they might serve a generation who don't realise you can get sex toys from anywhere else and they Google 'Dublin sex shops' and that's what they get," says Scott. "I think they're dying out, but they still serve a certain part of the population."
Meanwhile, long-distance sex will get much more tactile. It's likely that the world of teledildonics (for the uninitiated, teledildonics is technology which enables remote sex, generally through devices and toys connected over the internet), will take off.
Teledildonics includes tech such as paired toys which mimic sensations and actions across distances, to make long-distance sex feel closer, and it already exists through brands like Kiiroo. Kiiroo's couple set for heterosexual couples is made up of 'his and hers' toys which use sensors to transmit data between each other in real time in order to mimic real-life sex.
This might become even more immersive in the coming years as haptic full body suits improve. Haptic suits enable the wearer to "feel" virtual reality, usually with electrical stimulation and vibrations, allowing the wearer to feel what literally isn't there. As haptic full body suits are already on the way for gaming and other VR applications, it's only a matter of time before similar suits become available for long-distance sex.
A related application can already be found with the HugShirt, which enables people to send hugs over distances, by using sensors that capture the strength, duration, and location of the touch, the skin warmth and the heartbeat rate of the sender.
#Open journalism No news is bad news Support The Journal

Your contributions will help us continue to deliver the stories that are important to you

Support us now
Sex for everyone
Developments with toys and teledildonics also has the potential to improve sex for everyone, not just for those in heteronormative relationships and are able-bodied. As toys connect to the internet or become usable in different ways, people with disabilities or prosthetics could also have better access to good sexual experiences.
"The more diversity you have in an industry the better it will be for the population as a whole," says Scott. "I have had customers who have had different levels of physical disability and the last five or ten years has made that much easier, because some brands are starting to do more accessible toys. A lot of my clients would be women who suffer from endometriosis or vaginismus."
Implants and tissue engineering will similarly change sex. In the US, doctors have implanted lab-grown vaginas into women with vaginal aplasia, and the world's first donor-provided complete penis and scrotal transplant took place this year, with doctors hopeful that the patient will regain full sexual function in time.
While this will obviously improve sex for people who need reconstructive surgeries due to illness or otherwise, it also opens up possibilities for how we might engineer the growth of sexual organs. Where lab-grown or other implants are created, it's possible that they will be able to be engineered with sexual functions in mind – for instance, imagine if a vaginal transplant had additional nerve endings in particular areas.
But possibly the biggest changes in the future of sex? Contraception. The male contraceptive pill is seemingly on the way, but a contraceptive gel, which is absorbed through the skin, is also incoming.
The gel contains nestorone, which blocks the testes from making enough testosterone to produce sperm, and is rubbed on to the upper arms or shoulders and will keep sperm levels down for the next couple of days. Trials will continue throughout 2018 and so far they have been shown to be successful, but we'll have a while to wait before it's on the market.
In the relatively short term: expect sex robots, and lots of them. "AI is here. We have Siri and Alexa as personal assistants. Why are they any different?" says Scott. "It's just down to an attitude we still have around sex. Our attitudes to this need to catch up with our attitudes around ordinary AI, because we're already there with that. This is just one more step."