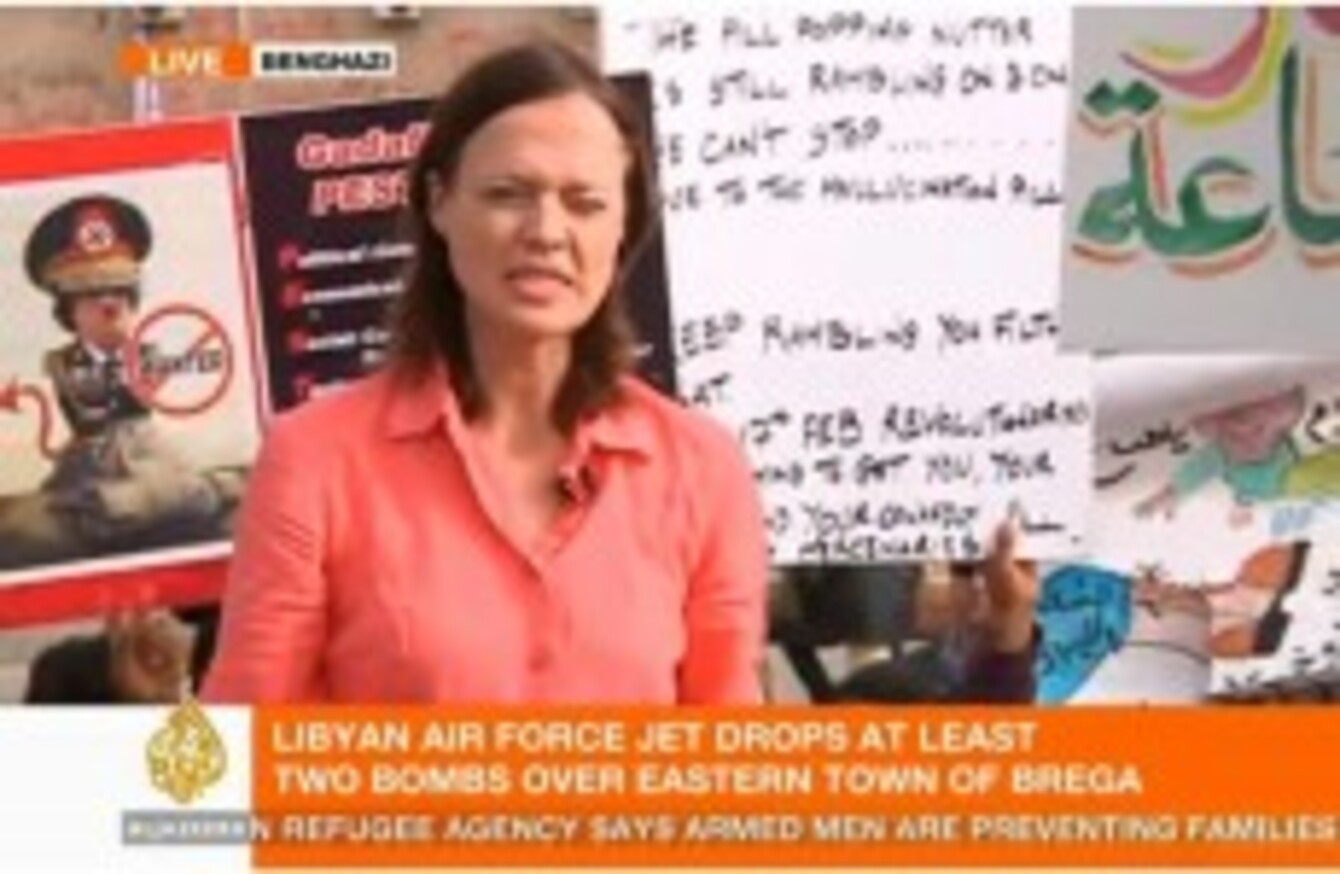 IN ANOTHER RAMBLING speech, Col Muammar Gaddafi has once again absolved himself of any responsibility for the violence in Libya – and blamed the unrest on Islamic extremists.
Although insisting that he still had the support of the country's citizens, placards seen amongst a crowd gathered behind an Al Jazeera correspondent reporting from Libya today told another story. One depicted Gaddafi as Adolf Hitler wearing a swastika-emblazoned hat, while another spelled out a very clear message of contempt:
"The pill popping nutter is still rambling on and on. He can't stop… due to all the hallucination pills. Keep rambling you filthy rat. The 17th February revolutionaries are coming to get you, your family and all your cowardly mercenaries."
Maenwhile, a prosecutor of the International Criminal Court says he is opening a formal investigation into possible crimes against humanity in Libya.
The announcement is an unprecedentedly swift reaction to the violent crackdown on anti-government protests by Gaddafi and his supporters – as prosecutors often take months and sometimes years to decide whether to open an investigation into possible war crimes.
Today's announcement outlined that prosecutor Luis Moreno-Ocampo has decided to launch the investigation after a "preliminary examination of available information." Moreno-Ocampo only began a preliminary probe Monday after the United Nations Security Council on Saturday ordered the court to look into possible crimes in Libya.
Additional reporting by AP