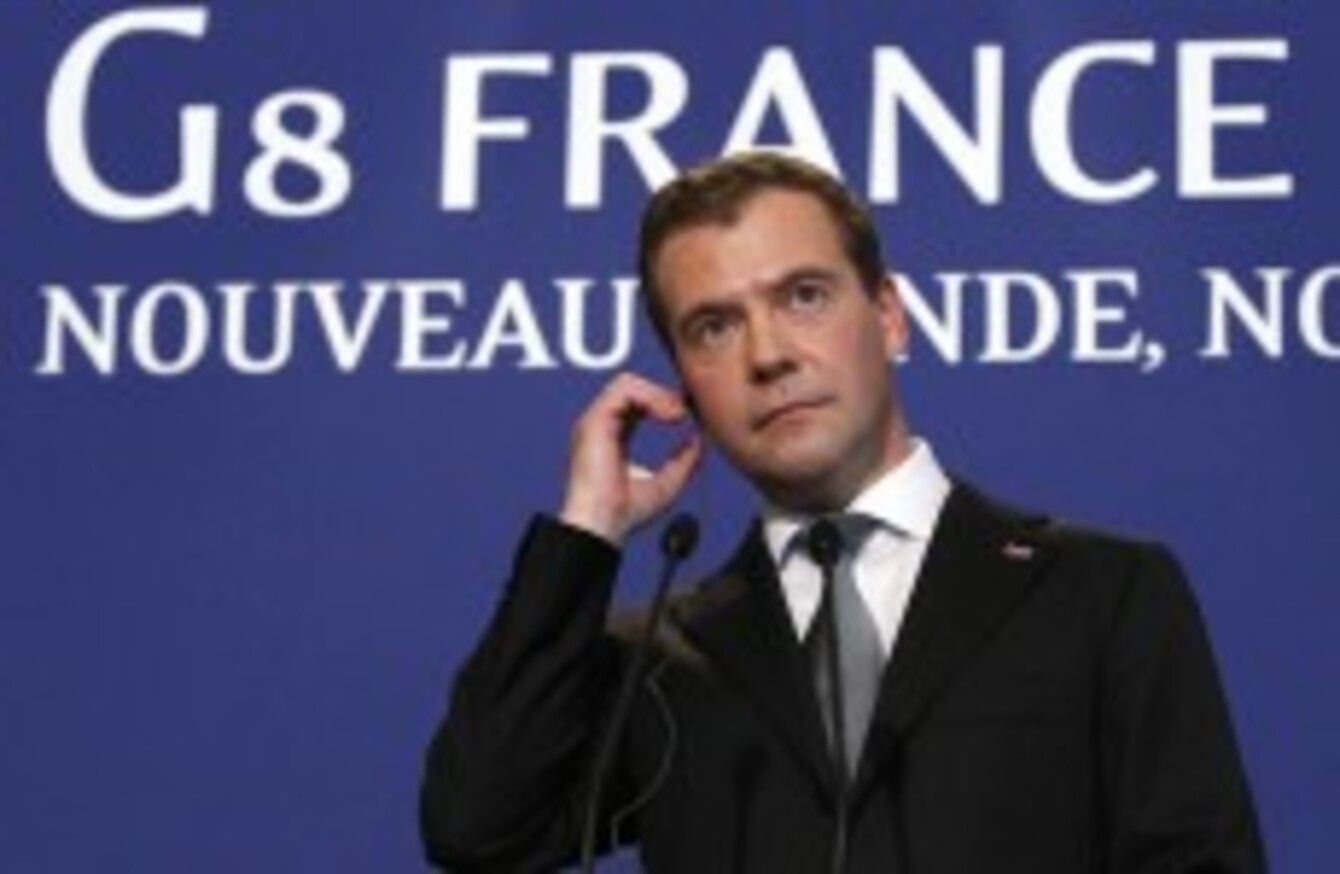 Image: Alexander Zemlianichenko/AP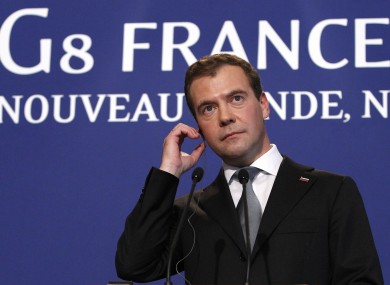 Image: Alexander Zemlianichenko/AP
THE G8 SUMMIT in France has united in calling for Libyan leader Muammar Gaddafi to quit power – a move that sees the embattled leader lose the support of Russia, his last major ally.
The summit in Deauville saw Russian president Dmitry Medvedev side with major Western leaders, shunning suggestions that he may seek to act as some kind of pro-Gaddafi mediator between Libya and the West.
Russia's allegiance with Libya had been characterised by consistent criticisms from both Medvedev and his prime minister, former president Vladimir Putin, who had criticised NATO's armed campaign to unseat him.
But Medvedev has instead allied with the other major leaders, who united in declaring that Gaddafi's tenure had lost all legitimacy and that he had no choice but to step down.
The Daily Telegraph reported that Russia will act as a mediator, however – though only to help agree an exit strategy for the under-pressure leader.
British prime minister David Cameron said it was important for the leaders to send clear messages on matters which united them.
There had been one clear response from the meeting, he told the Guardian: "Gaddafi has to go."
French president Nicolas Sarkozy, meanwhile, said there had been discussions of himself and Cameron making a joint trip to Benghazi, the de facto capital of the region of Libya now controlled by the anti-Gaddafi rebels.
The Telegraph has elsewhere reported quotes from senior UK diplomatic sources who said Gaddafi had already gone "on the run" as he came more and more worried about NATO's campaign.
The risk of death was having a major "psychological impact" on the "paranoid" Gaddafi, who has effectively led the country since overthrowing its monarchy in 1969.