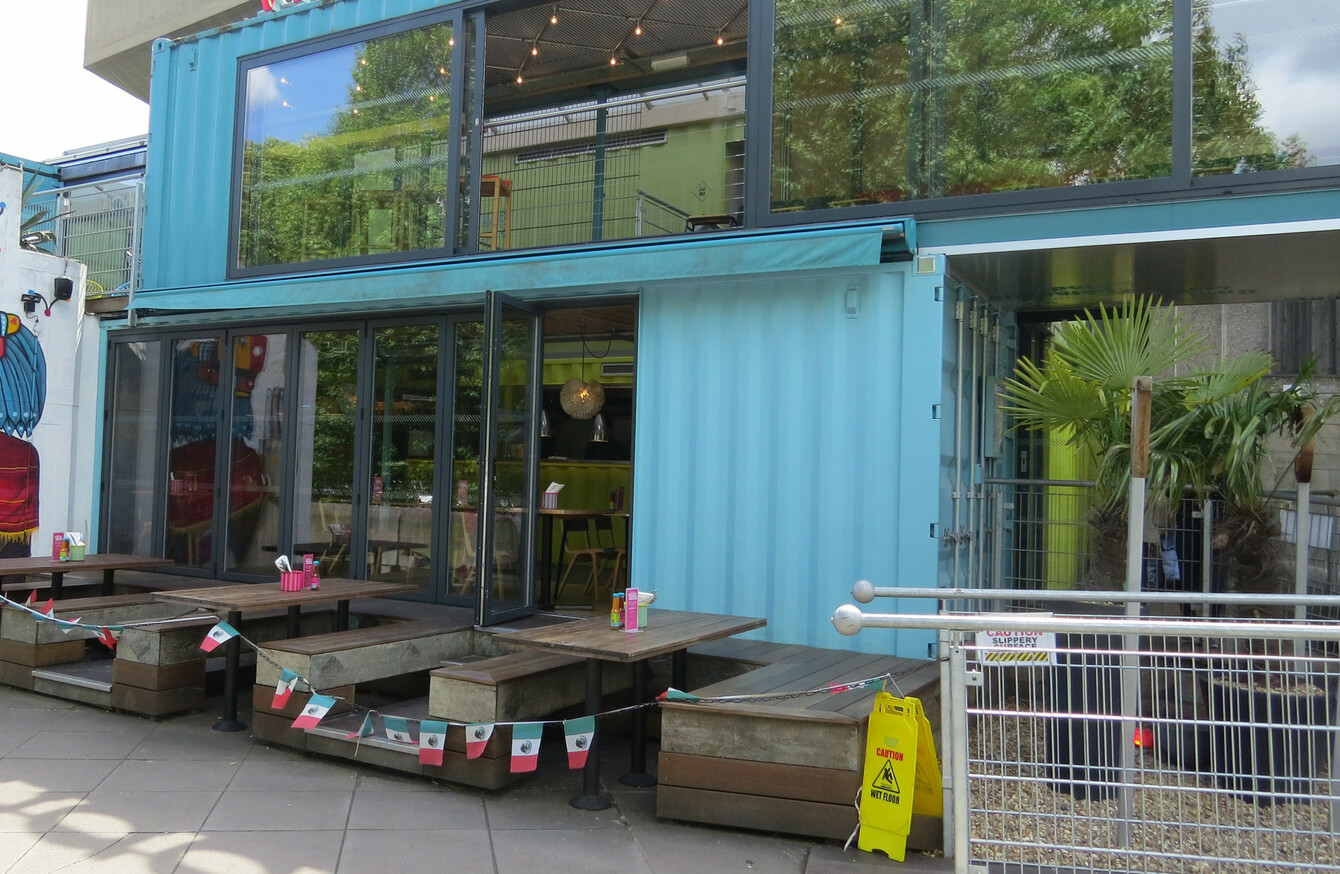 The Wahaca restaurant on London's South Bank.
Image: Edward Smith/PA Images
The Wahaca restaurant on London's South Bank.
Image: Edward Smith/PA Images
AN BORD PLEANÁLA is looking at an application for a vacant site in Galway city centre that a local business owner is hoping to turn into a pop-up burrito restaurant.
The site at 19 Forster Street has been vacant for over five years but Darragh Mullin is looking to use shipping containers as a temporary structure to add a "quirky" restaurant to the area.
The idea is modelled on the Wahaca restaurant in London which is made up of a number of shipping containers on the South Bank of the River Thames.
Mullin's proposal envisages a single-storey temporary restaurant with seating.
A planning application for the idea was refused by Galway City Council but it has now been appealed to An Born Pleanála.
The application is for three years and Mullin said that he may apply for another three years after that if it was a success.
The area has been slated for redevelopment and Mullin, who owns Carroll's pub on Dominick Street, said the temporary nature of the container structure would mean that his idea wouldn't hold up any development.
It's been vacant for about five or six years so I thought it would be a cool little quirky container restaurant in Galway city centre and add something different.
"The minute I get the permission I have the containers ready to pop in so it's a matter of just getting the permission."
The decision by Galway City Council to refuse permission for the plan was made on a number of grounds.
Planners said that it would "be injurious to the visual amenity of the area" and would not be appropriate because the buildings either side of it are three storeys.
The previous building that was on the site was terraced before it was demolished and Galway City Council argued that the container plan would "perpetuate the under-utilisation" of the site.