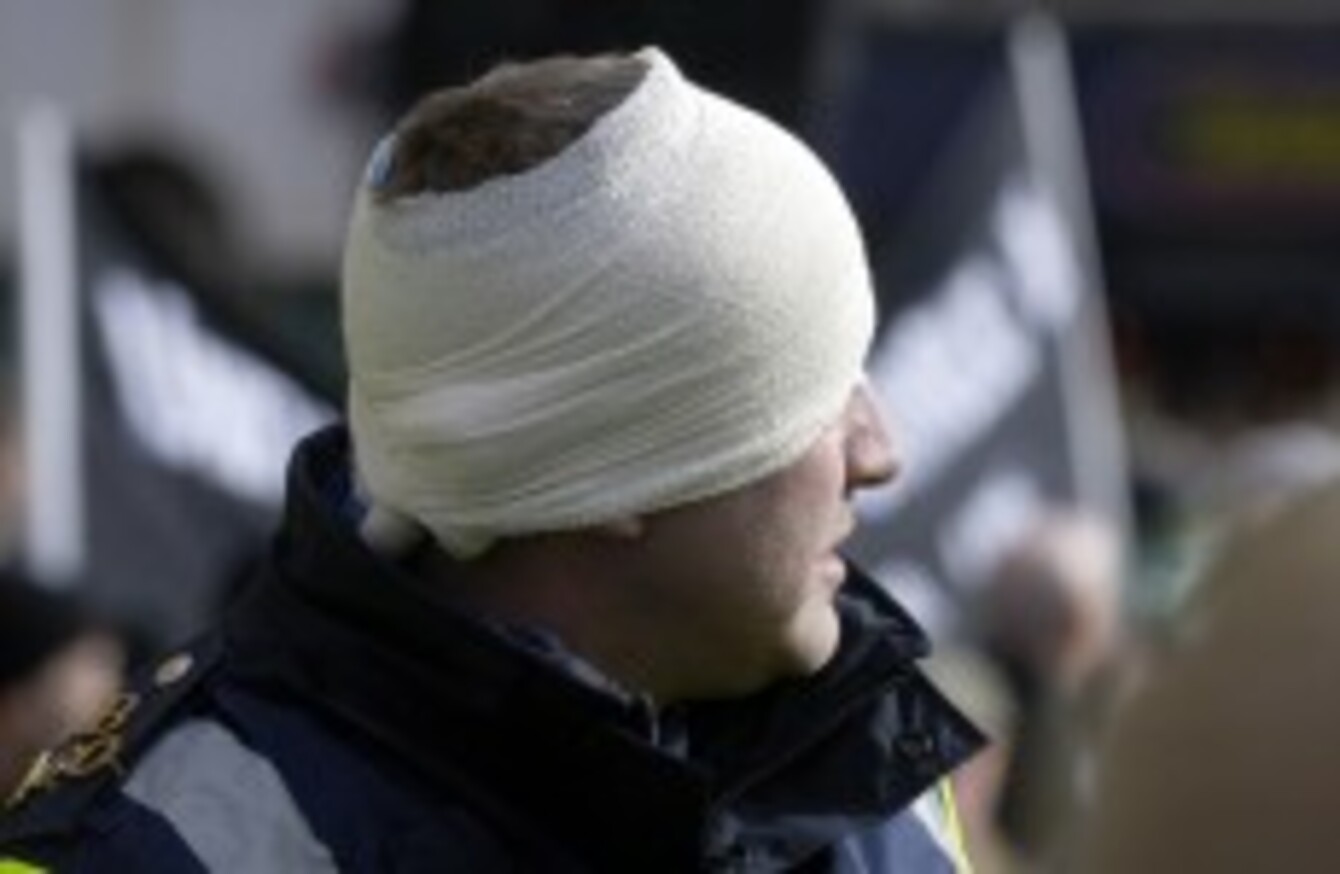 Image: Graham Hughes/Photocall Ireland!
Image: Graham Hughes/Photocall Ireland!
GARDAÍ AT THE annual delegate conference have recalled stories of assaults sustained in the line of duty, calling for harsher sentences for offenders.
Addressing delegates, Colin Moran from the Dublin North division said assaults against officers are on the rise – up from 163 in 2011 to 290 last year.
In one instance, a garda at a routine public order incident at Christmas ended up with a broken nose as a result of a head-butt and required multiple surgeries.
"To add insult to injury, the offender who had previous convictions for assault escaped with a two-year suspended sentence. Where is the logic and where is the fairness in that I ask?"
So far this year, 600 gardaí have been injured in the line of duty and almost half of the injuries were sustained in assaults.
In Mayo, Moran said two off-duty gardaí were also set upon by four men and sustained permanent injuries. The perpetrators escaped with a combination of suspended sentences and community service.
He warned that if the situation is left as is, the thin blue line gardaí are "so proud to represent", will quickly become a "thick black and blue line".
Cork delegate Mark Nolan spoke of an assault against himself, when he responded to an incident while off duty. He too was head-butted and bitten. In court, the man involved was found not guilty and Nolan said the judge ruled "the bite was justified in the circumstances".
Delegates passed a motion calling for harsher sentencing for criminals who assault gardaí. This afternoon, they also voted in favour of a motion demanding that tasers be issued at every station in the country and that officers be trained in their use.
They claim this would bring the numbers of assaults on officers down.
Yesterday, GRA President Dermot O'Brien also said the batons and pepper spray issued to gardaí would be useless in a situation where officers were faced with an attack from "religious fundamentalists".
We'll be reporting from this year's GRA Annual Delegate Conference in Tullow, over the next two days so keep an eye out and follow @michellehtweet for updates throughout the day.
More from the conference: