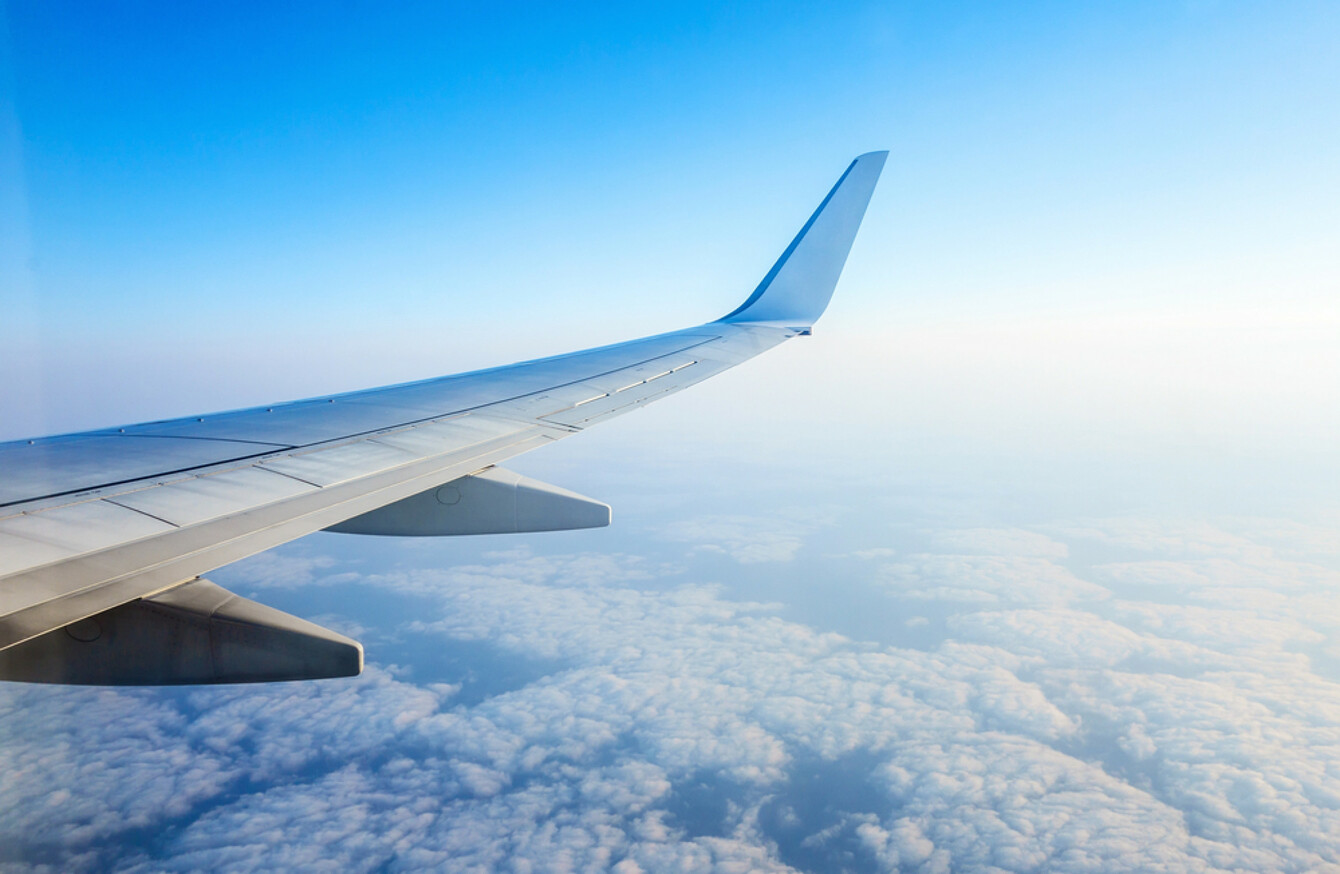 File photo
Image: Shutterstock/krasky
File photo
Image: Shutterstock/krasky
A DETECTIVE GARDA, whose face was slashed in a razor blade attack on an airplane as he accompanied a deported Nigerian man to Lagos, has been awarded €25,000 damages at a garda compensation hearing in the High Court.
Barrister Breffni Gordon told Justice Michael Twomey that Detective Garda Eamon Moran, of the Garda National Immigration Bureau, was escorting the Nigerian national on a plane flying between Madrid and Lagos when the deportee succeeded in arming himself with a razor blade and launched an attack on him.
Gordon, who appeared with Murray Flynn Maguire Solicitors for the injured garda, said Garda Moran had been lacerated across his right ear, the right side of his face and on his upper back before his attacker had been restrained.
Detective Garda Moran (44) told the court he was 38 at the time of the attack in March 2012 and was fortunate there had been a doctor on board who administered first aid and applied dressings to stop the bleeding.
On his return to Madrid, he had attended hospital where 29 stitches had been inserted in his wounds and where he remained overnight before returning to Ireland where he saw his GP for further treatment and advice.
Detective Moran, of Templeogue, Dublin, told Gordon he had been treated with anti-inflammatory analgesic medication which he had continued to take as required. The scars on his wounds continued to heal although they remained visible.  He had sustained a significant laceration to his right face and right ear and experienced numbness in the scarring areas.
Permanent scarring
He said that more than three years after the incident he had been told by a medical expert that while his wounds had fully healed the scarring would be permanent "and will remain with me for the rest of my life".
Judge Twomey heard that Detective Moran suffered from stress, anxiety and sleep disturbance following the attack and had undergone almost a dozen counselling sessions. In 2015 his medical expert had recorded that he did not suffer from any residual post-traumatic stress syndrome.
Detective Garda Moran told the Minister for Public Expenditure and Reform's legal team led by barrister Esther Earley, that there had been a very short turnaround at Lagos airport and he had not been hospitalised until his return to Madrid.
Initially, people had been concerned for him and he had to tell the story of the attack over and over and he had found this distressing but was better able to talk about it now.
He told the court he had been off work for about four months but had been keen to get back to his full duties.  Eight months after the incident while flying with a prisoner to Chicago he had experienced slight apprehension but had successfully dealt with it.
Judge Twomey awarded Detective Garda Moran €25,000 damages together with just over €3,000 special expenses.
Gun attack
Meanwhile, another garda, who told the High Court he feared he was going to die when a gun was pointed at his head, has been awarded €18,000 damages at a Garda Compensation hearing – 14 years after the terrifying incident.
Justice Michael Twomey heard that Garda Colm Gregan was 27 when a gunman at the public hatch in Shankill Garda Station, Co Dublin, threatened that he wanted to shoot a garda.
#Open journalism No news is bad news Support The Journal

Your contributions will help us continue to deliver the stories that are important to you

Support us now
Divisional Crime Task Force officer Garda Gregan, now aged 41, told the court that while walking through the station on 14 August 2004, he saw three garda colleagues "cowering" in a hallway. He had been told of the threat and could see the gunman through a door window.
He had entered the public office and requested armed assistance over the radio and when the suspect saw him he had pointed the weapon at him.  Garda Gregan had held his hands in the air in plain sight of the armed man who told him he was going to shoot a garda.
The High Court hearing was told Garda Gregan said to the gunman that he was not armed and was not a threat to him.  He had the gun pointed at his head. Garda Gregan said he believed he was going to die. Shortly afterwards the suspect started screaming and frothing at the mouth.
Garda Gregan, of Blackrock Garda Station and now resident in Wicklow, said the whole incident lasted about an hour and for half of this time he was alone with the suspect. The man had later surrendered the gun.
"Time seemed to slow down and I remember thinking about my family and how I was never going to see them again….that I would never grow old and have a full life…I was frozen on the spot," Garda Gregan said in an affidavit.
Garda Gregan outlined to the court how he had afterwards experienced persistent symptoms of post-traumatic stress and the treatment he had received.