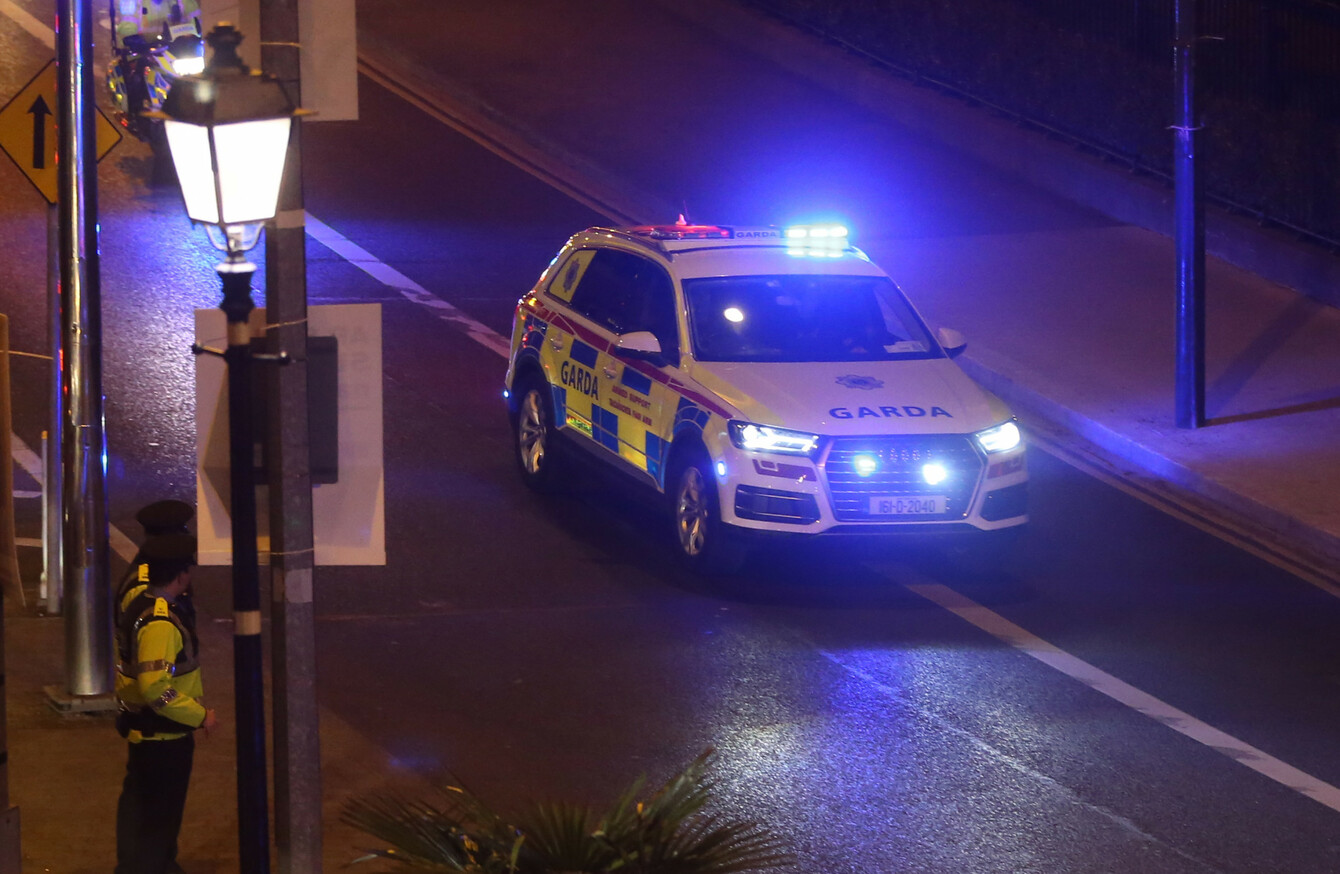 Image: Sam Boal
Image: Sam Boal
PETTY CRIME IN Dublin's North Inner City has spiralled since June after activities carried out by a drug unit targeting low-level suppliers stopped following attacks on officers. 
While the official figures have not yet been released, sources as well as local representatives have described the upsurge in low-level crime as "extremely worrying". 
A large number of drug users have also made their way back to areas such as Phibsborough and the North Circular Road. Officers believe this is because there is a lower police presence in the area. 
Both the NCR and Phibsborough were previously the target of a Divisional Drugs Unit which carried out undercover operations across the area. 
Dealers, users and other petty criminals were routinely searched and had drugs confiscated. Due to the high garda presence, many users and dealers who were frequenting the area moved back to locations closer to the city centre.
However, following a high-profile acid attack on a garda based in this drugs unit, patrols of the area by the drug unit have effectively stopped. 
A spokesman for the Garda Press Office said that the Divisional Drugs Unit is still fully operational and that a number of new officers have recently been added to it.
However, the garda who was the victim of the acid attack was leading various investigations into the Lithuanian gangs. This included a number of undercover operations targeting low level dealers.
There is still a garda presence by those attached to uniform divisions but the frequency of patrols as a whole has significantly reduced. There are still armed support patrols in the area but their main focus is to prevent serious attacks.  
This means that the dealers and users who used the NCR and Phibsborough to purchase drugs are slowly returning to the areas, resulting in an increase in crime. 
In the past three months, there has been an upsurge in reported criminal activity in the area. Phone thefts have risen, so too have muggings and threatening behaviour. Callouts to shopping centres and other public areas have increased in recent weeks and look to be following the trend which started to develop in the middle of June this year. 
Local reps have called for more of an overt garda presence in the area to combat the spike. 
Sinn Féin's Janice Boylan, who lives in the affected area, said that drug crime and anti-social behaviour are things she sees every single day. 
She told TheJournal.ie: "What we've seen now is an increase in crime in the area. The numbers have increased because there's no visibility out there. Not as many gardaí are being able to stop and search people they suspect of being involved in criminal activity. 
"We were told at a recent council meeting that there's an extra 40 gardaí coming in to the area but we're not feeling the benefit at all. These new gardaí need to gain confidence before they go out there. It's obviously a very intimidating job to start off in. 
I live here. I see people outside clinics or begging outside shops, drinking in public, causing trouble in parks. It's unworkable – families have been calling me saying there is nowhere to bring their young family because the parks are just too dangerous. 
"I haven't seen any improvements. My thoughts go out to that garda who was attacked as well. That's absolutely awful. But what I want to see is those 40 gardaí coming into our district being trained up and on the streets as soon as possible."
The Lithuanian drug dealers who are back dealing on the NCR and Phibsborough have been in operation in Ireland for the last decade or so. The gang is run by two men, who are originally from the Kaunas and Plunge areas of the Eastern European country.
As of now, gardaí believe this gang is also operational in other parts of Dublin, Cork, Waterford, Kerry, Galway and Belfast.
Several garda units, including those who specialise in human trafficking investigations, are aware of their activities. It is understood a high number of young Lithuanian men and women have been forced into criminality by the gang.
Its modus operandi for recruiting new members is to promise young and poor people from Eastern Europe that they will get legitimate jobs when they arrive into Ireland. But when they do get here, their passports are taken from them and they are forced into either the drug or sex trade, depending on their gender.
In fact, gardaí believe that a teenager who only arrived into the country in the last three months may have been the person to carry out an acid attack on a garda who is investigating the workings of this gang.
Gardaí said they are still investigating the acid attack on the garda.
A spokesman for the Garda Press Office previously told TheJournal.ie: "As the incident referred to is an ongoing investigation it would be inappropriate to comment further.
"In general terms, any incident of this nature is examined and depending on the circumstances Garda members are provided with support, including but not limited to, the appointment of Family Liaison Officers and personal and home security advice as appropriate."
Contact me in confidence by downloading the Threema app. My ID is 3UTJ6TTE. See more details here.