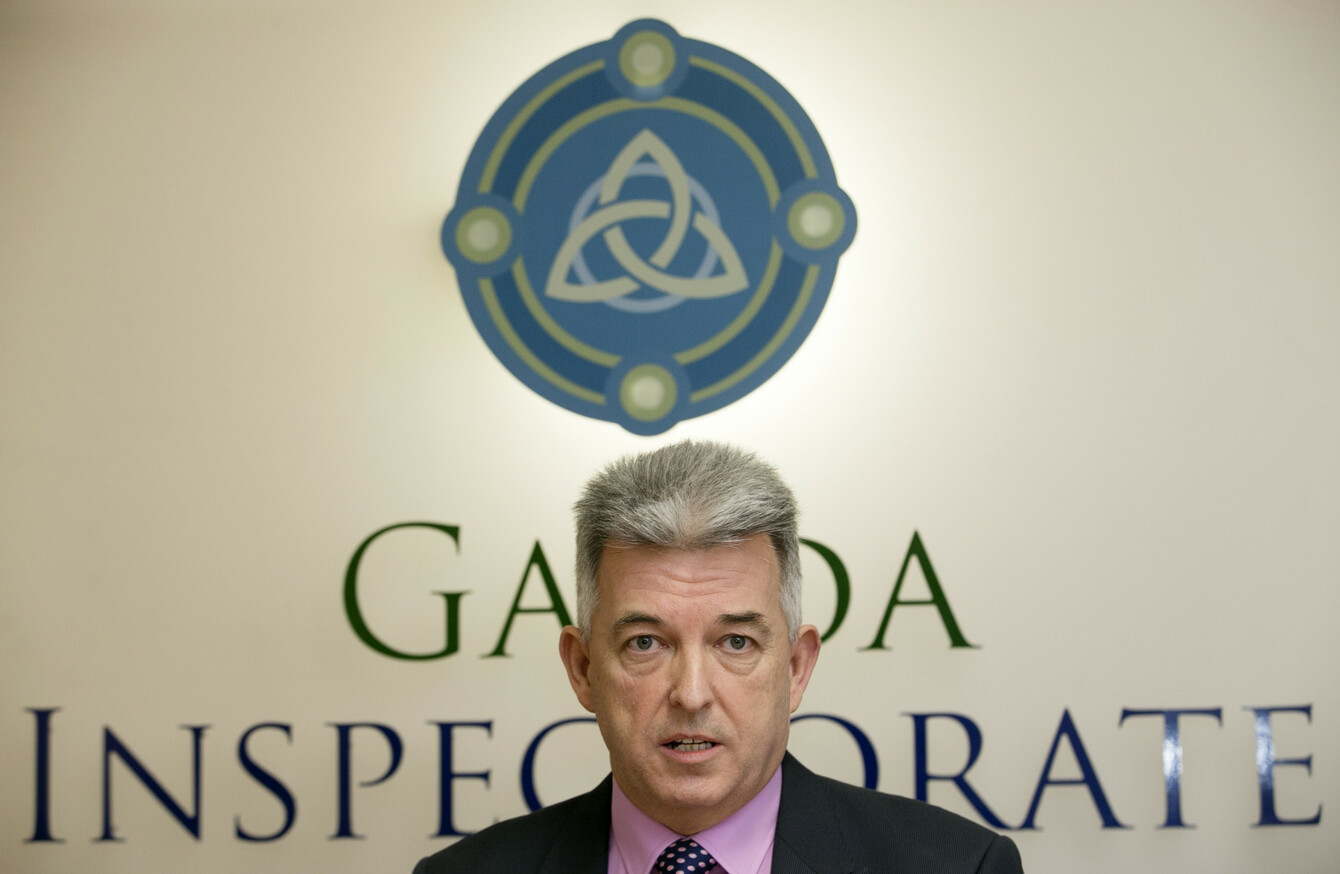 Image: Sam Boal via RollingNews.ie
Image: Sam Boal via RollingNews.ie
THE GARDA INSPECTORATE has criticised the manner in which gardaí handled some child sex abuse cases, through the involvement of inexperienced personnel.
The report, published this afternoon, reviewed the implementation of recommendations made in a 2012 report into An Garda Síochána's approach to child sexual abuse cases.
It found that only half of recommendations had been implemented; most of the recommendations in this report were aimed at improving integration between Gardaí and Tulsa in cases of child protection, which it criticised as "inefficient".
As a result, the Inspectorate now believes that a national approach to child sexual abuse is needed to "enhance child protection practices and make Ireland a safer place for children".
Findings
Among the findings by the Inspectorate's report was that "there is continued use of inexperienced gardaí to investigate child sexual abuse", and that the joint-interviewing of a child victim by gardaí and social workers is not in place.
The report said:
It was a continuing cause for concern to find that inexperienced and untrained gardaí are still involved in all stages of child sexual abuse investigations, in taking initial accounts from victims, obtaining victim and witness statements and dealing with suspects.
This approach is not used in any of the other police services visited
during this review and is not regarded as good practice.
The creation of specialist centres for victims of child sexual abuse, a key recommendation in the 2012 report, is still at discussion stage it said.
It also added that "long delays" remain in the forensic examination of computers despite an increase in resources.
Chief Inspector Mark Toland said that "child sexual abuse is one of the most serious types of crime for the Garda Síochána to deal with".
Responding to the report, An Garda Síochána issued a statement saying that it would use the report to "help us improve our service in preventing and detecting child sexual abuse".
It listed a number of initiatives that the force has implemented to strengthen their investigation of child abuse cases, including:
The Garda National Protective Services Bureau
The National Child Protection Unit
An Online Victim Identification Unit
An Online Child Exploitation Investigation unit.
Addressing the concerns about inexperienced staff, the Gardaí said:
The Garda National Protective Services Bureau is made-up of staff specially trained in the investigation of crimes against vulnerable people including victims of child sexual abuse.
The Bureau is responsible for ensuring that each and every complaint of child sexual abuse – along with other crimes against vulnerable people – is thoroughly investigated and handled correctly.
It added that it also "recognises the importance" of a collaborative approach between it and Tusla.
Minister for Justice Charlie Flanagan welcomed the report, and said that although it was focused on Gardaí, he said that it also concerned a number of other State agencies including Tusla.
"It is important to recognise the Inspectorate's positive comments regarding many of the actions already taken by An Garda Síochána," he added.
That said, it is obvious that much work remains to be done.  It is essential that we now build upon and sustain the momentum for a genuinely dynamic approach to tackling the scourge of child sexual abuse in all its forms.
Out of the 29 recommendations made, the Inspectorate assessed that 13 are implemented, six were not implemented and six are partially implemented.
The minister said that an implementation group would be set up to ensure the report's suggestions were put in place "as effectively as possible". Criminal law expert Caroline Biggs SC is to chair that group, the department said.
The report also said that internet service providers had an "important role to play" in preventing access to child abuse material, as the volume of online child abuse material "is growing exponentially".