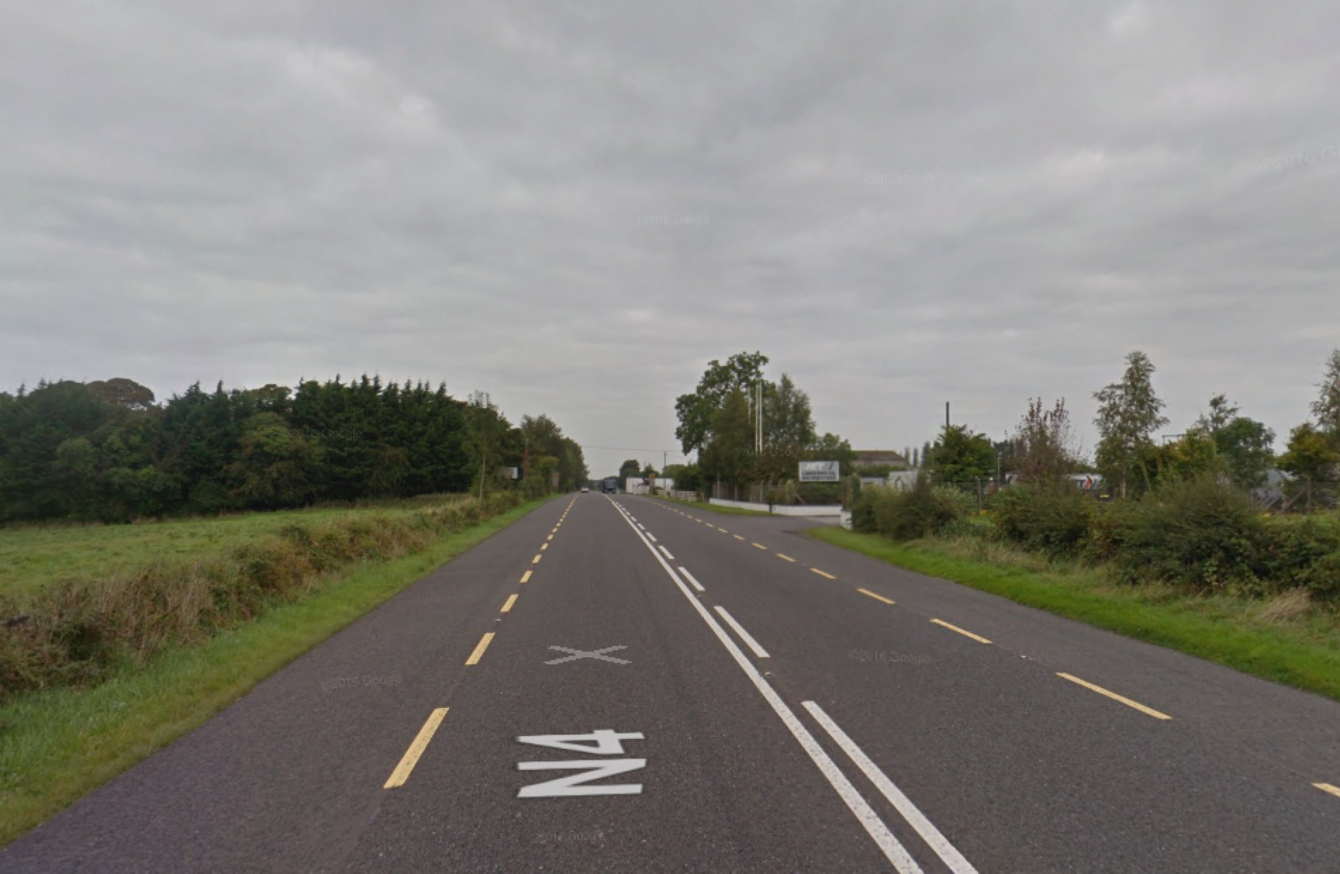 N4 near Minard, Co Longford
N4 near Minard, Co Longford
FOUR GARDAÍ WERE injured and required hospital treatment, after two patrol cars collided during a high speed chase on the N4 near Minard, Co Longford.
An investigation is currently underway surrounding the incident which occurred just before 10pm on Monday.
The gardaí were in pursuit of a car which had fled from a garda checkpoint earlier in the day.
All four officer suffered only minor injuries, and are expected to make a full recovery.
No arrests have yet been made.