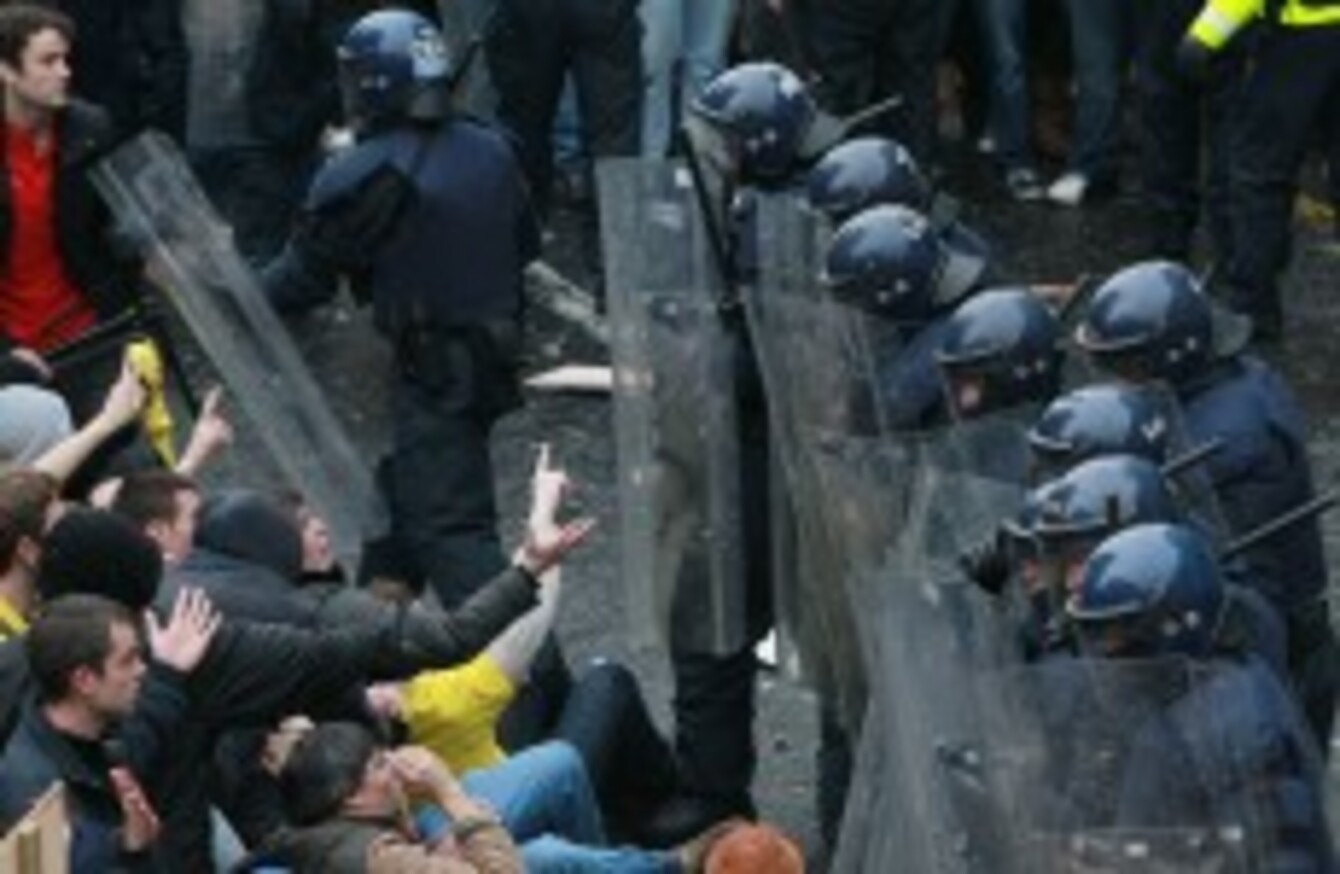 THE GARDA OMBUDSMAN has now received 28 complaints about the behaviour of officers on duty at the student march where riots broke out last Wednesday.
The number, The Irish Times reports, has more than doubled in the last two days, and is likely to have been fuelled by the circulation of more and more amateur footage of the riots, which appeared to show Gardaí using excessive force on otherwise peaceful protestors.
RTÉ adds that by comparison, 12 complaints had been received by the Garda Ombudsman by last Friday.
The Garda public order unit – better known as the riot squad – was deployed during the clashes, while the mounted unit and dog unit were also used to help bring the protest under control.
A Garda spokesman said investigators would examine each complaint, referring to footage where available, and decide whether the complaints were admissable before they were investigated in full.
The Union of Students in Ireland has distanced itself from the violence. Almost 3,000 people have joined a Facebook page calling for a full public hearing into the Garda "brutality".