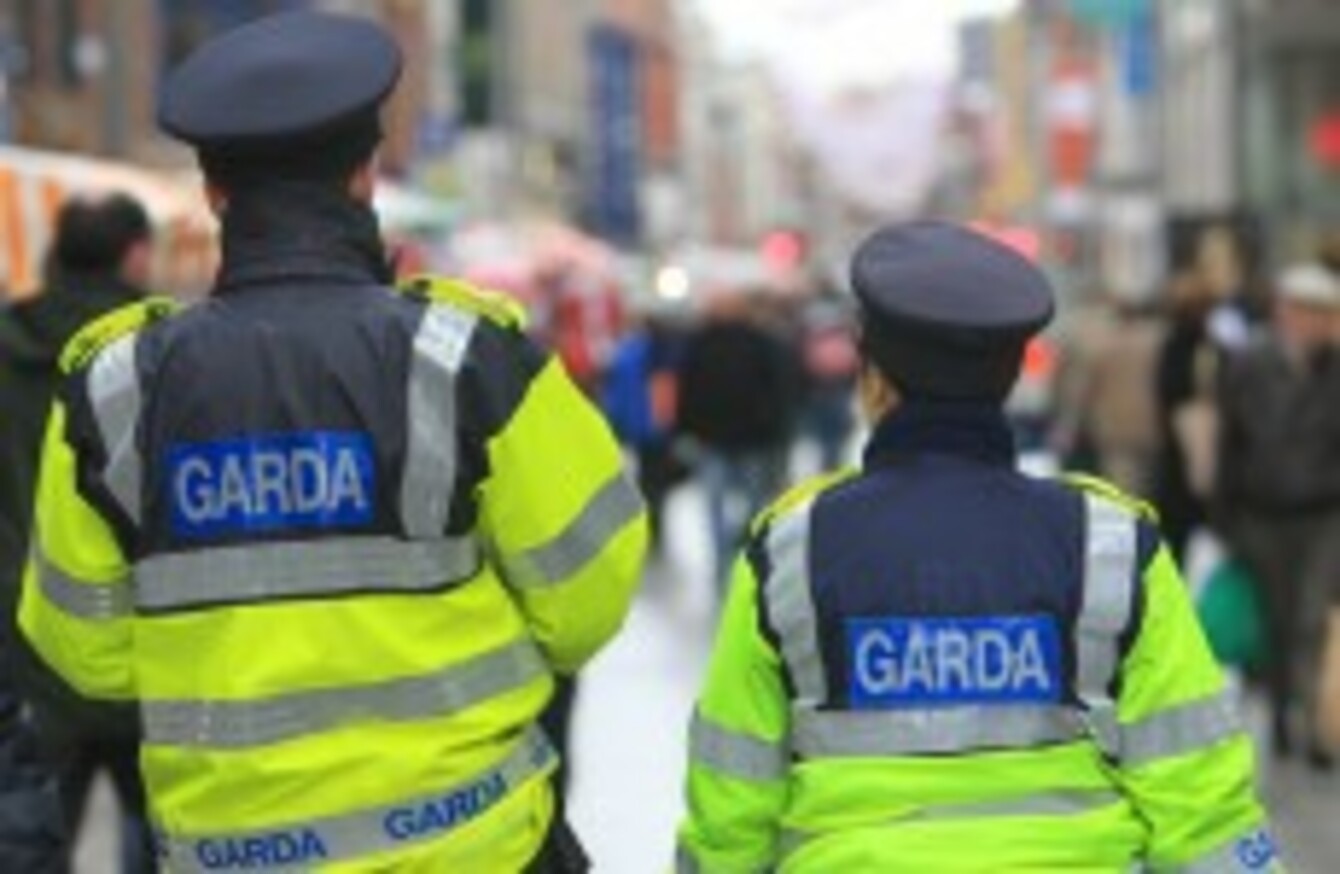 Image: Leon Farrell/Photocall Ireland
Image: Leon Farrell/Photocall Ireland
THE GARDA REPRESENTATIVE Association (GRA) has said that its members will not accept any further reductions in the terms of conditions of their contracts.
The GRA is due to hold a meeting on Monday over the menu of proposed cost cutting measures by the government presented at a meeting with the association this week.
A briefing document seen by TheJournal.ie shows that the Department of Justice is looking to make savings of €60 million in the garda pay bill over the next three years up to 2015. The department confirmed this week that the €18.2 million projected saving for 2013 is to be made over the second half of this year.
The government is requesting that all public servants work one hour extra per day including gardaí and has outlined three options to cut overtime to save either €16 million, €14.5 million or €8 million by reducing overtime rates.
It also proposes a standard working day from 8am to 8pm and a cut to allowances for working Saturdays which would yield €4.3 million in savings.
A reduction in the Sunday premium and payment for public holidays could save up to €31.5 million and making Good Friday a standard working day would create savings of €1.4 million.
Another €13 million in savings would be delivered if night duty payments were cut.
Today GRA President John Parker said that gardaí are facing "great financial hardship while continuing to provide great dedication and commitment to the community".
"Our members cannot pay their loans and mortgages," he said. "This is not about choice; pay cuts are not an option."
The Association of Garda Sergeants and Inspectors (AGSI) has already withdrawn from talks with the government over the extension of the Croke Park Agreement.
Speaking to TheJournal.ie today, General Secretary of AGSI said the "callous murder" of Detective Garda Adrian Donohoe last week has reminded the public of the dangers that the gardaí face every day. "People rely on the guards without thinking too much about what they really do," he said. "This has reminded them that they should think about it every day."
He said morale among members of AGSI was "on the floor at the moment".