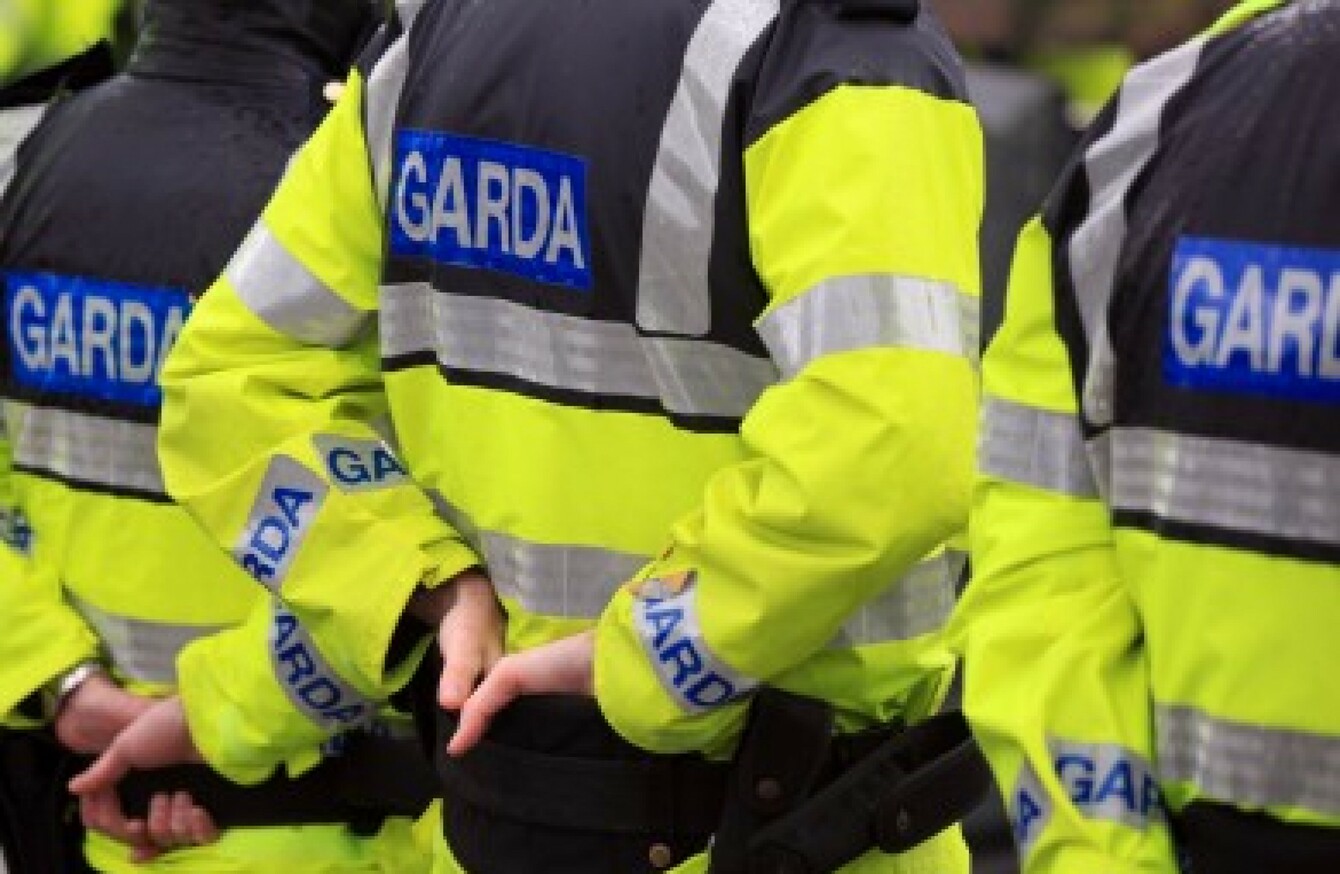 Image: RollingNews.ie
Image: RollingNews.ie
THE GARDA REPRESENTATIVE Association wants new gardaí to be paid the average industrial wage of €33,000 a year.
New recruits to the force currently receive an annual salary of €23,171.
It has emerged that three newly qualified gardai have resigned from the force due to low pay.
The GRA said it is unable to comment on individual cases, but "can understand why people might choose to leave An Garda Síochána, especially if they are having difficulties in paying bills and supporting themselves and their families".
In a statement the association said it is very difficult to survive on €23,000 a year.
"With rents now at an all-time high all over the country, it is extremely difficult to survive on this basic wage. Furthermore, new recruits are not in receipt of rent allowance worth €4017.55."
New recruits gave force magazine The Garda Review accounts of the financial hardships they are facing.
Here's what they had to say:
Garda 1:
I am 25 years old with a partner and two kids, aged five and two months. I had to take out an €8,000 loan to pay the rent on my house while I was in the garda college, so from the get go I was in debt. My partner works but is on maternity leave at the moment so she only gets €200 a week. Our rent is €1,200 monthly. My current wage just covers the cost of living. Some months I rely on my parents to give me money if something comes up as I have nothing left after bills and rent. I have applied for family income supplement from the social welfare as we earn so little.
Garda 2:
Prior to joining, myself and my wife had calculated my earnings to include the €4,000 rent allowance. We had not been advised that this had been removed at this stage, so added to our reduced basic salary of €23,000, would bring my wages to €27,000 annually. This was much lower than what I had been on in the private sector, however with overtime and allowances, we agreed that it might not be too hard to manage. How wrong we were. Upon entering Templemore we were advised that the rent allowance does not apply to new graduates. So my annual salary would be €23,000. I earned more when I worked in a newsagents when I was 18 years old. That is a fact.
Garda 3:
I'm a probationer living in the south east and stationed in Dublin. I travel 1 hour 26 minutes every day to work. I come away with about €340 net pay; €80 of which goes on diesel. I have to pay a small mortgage and the usual bills and if it wasn't for my partner earning a good wage I'd be in dire circumstances.
Dermot O'Brien, GRA president, has called on the next government to "immediately engage with us on the issue of overall garda pay, resources and also the restoration of rent allowance for new gardaí".
The association represents more than 10,500 rank and file members of An Garda Síochána.