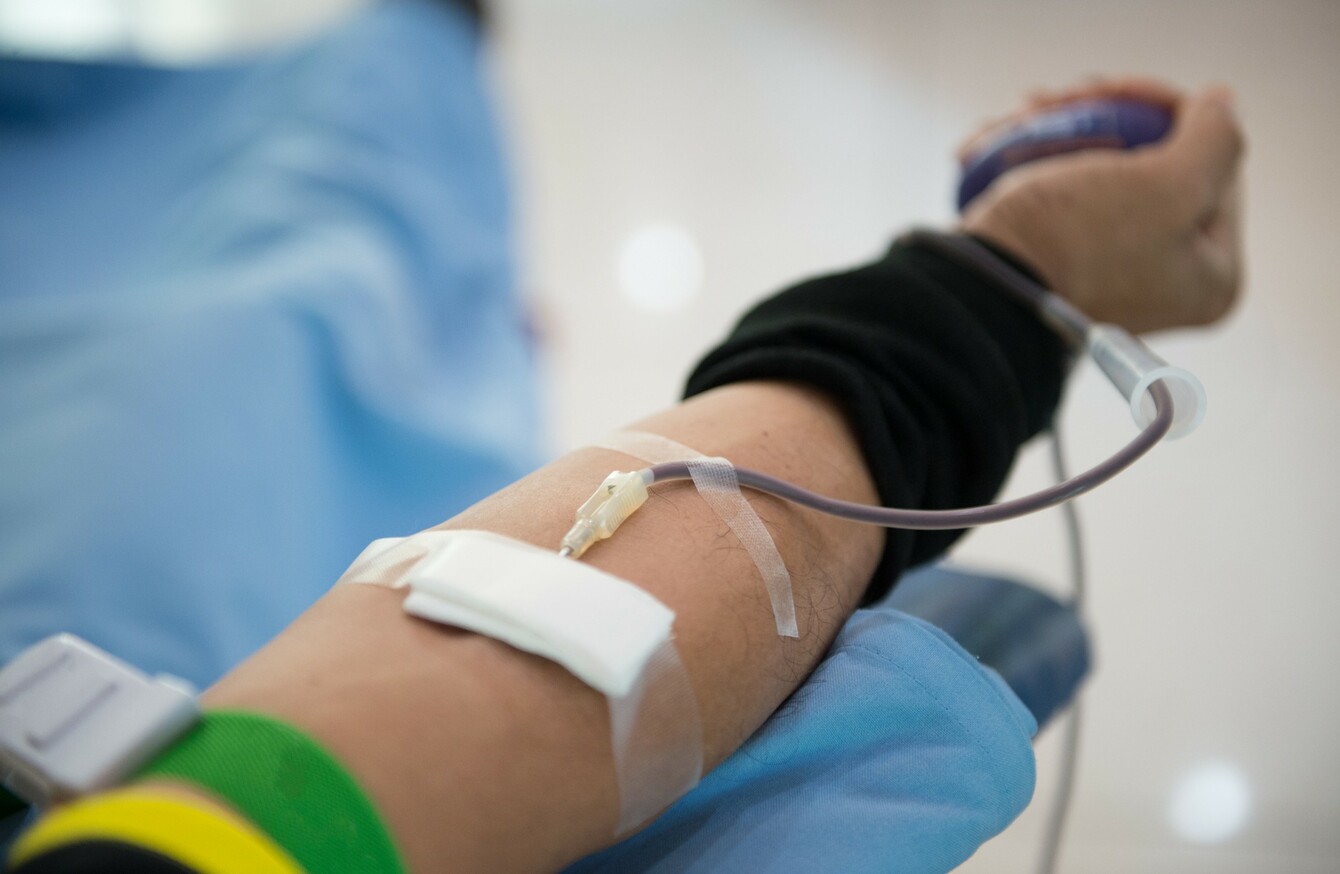 Image: Shutterstock/ANURAKE SINGTO-ON
Image: Shutterstock/ANURAKE SINGTO-ON
THE NEWS THAT the board of the Irish Blood Transfusion Service (IBTS) has voted to lift the lifetime ban on gay men donating blood has today been welcomed.
After meeting yesterday, the Irish Blood Transfusion Service is believed to have made a recommendation to Minister for Health Simon Harris that the lifetime ban on donating blood for men who've had sex with men (MSM) should be lifted.
It is understood that this will be changed so that a gay or bisexual man can give blood if he has not sex with another man in the 12 months before donating.
A ban on MSM blood donations has been in place in Ireland since the 1980s, when it was introduced to combat the AIDs epidemic.
It is expected that the Department for Health will act on the recommendation of the IBTS and implement it before the end of the year.
Following the move, Sinn Féin's Fintan Warfield has welcomed the end to what he called a "discriminatory ban".
It is now up to Fine Gael Health Minister Simon Harris to make the decision to remove the ban and Sinn Féin's Leinster House will be pushing at every opportunity to ensure this happens.
Also welcoming the move is LGBT-rights organisation GLEN, which has described it as "good progress".
The priority should be safety of the blood supply that any of us or our families may need at any time. Safety is assured by following the best available scientific knowledge and experience, and there was no longer any scientific basis for continuing the ban.
This follows the move earlier this month by Northern Ireland Health Minister Michelle O'Neill, who introduced a deferral period of one year with the new policy set to come into effect on 1 September.