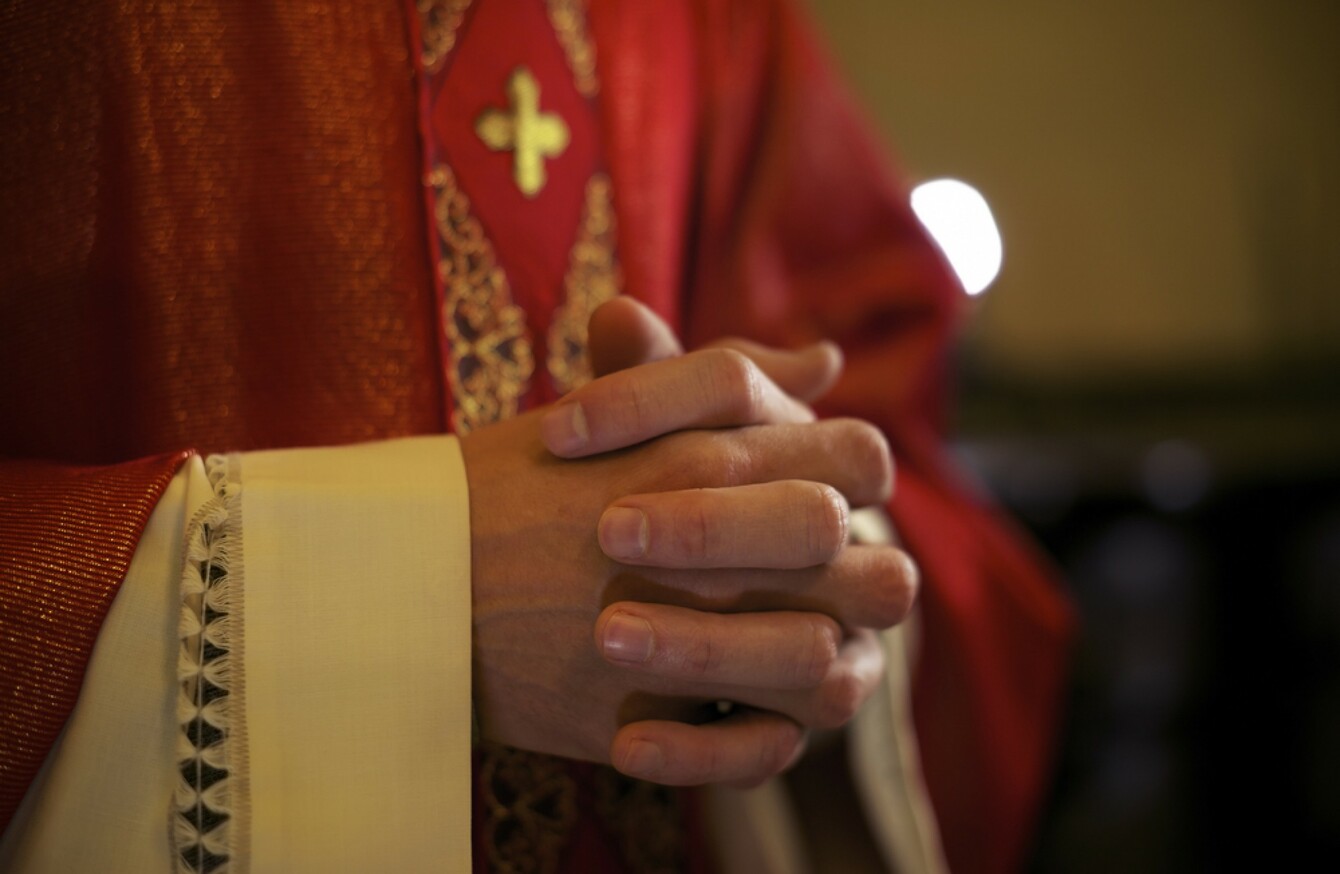 Image: Shutterstock/Diego Cervo
Image: Shutterstock/Diego Cervo
A GAY PRIEST in Northern Ireland has spoken out about his struggle to keep his sexuality a secret.
The man said he contacted the Nolan Show on BBC Radio Ulster because he had no one else to talk to about his situation.
An actor's voice was used in the interview.
The priest said he is actively thinking of killing himself because of his sexuality and the church and society's attitude towards it.
He said he has known he was gay since he was ten years old and growing up gay in Northern Ireland was "very, very difficult".
"I couldn't express it in any way. My parents are very conservative in their views and thinking, and being surrounded by people making homophobic remarks and viewpoints was really difficult."
I really struggled with my sexuality and I suppose I still do to some extent. So for someone to say it's a lifestyle choice is nothing short of a disgusting slur because there are times I wish I wasn't gay, so that dismisses the whole theory in my view … it certainly isn't on my part.
The priest said he and other gay people have been deeply affected by politicians and others repeatedly using this argument in the same-sex marriage debate.
They do not comprehend what that does to a person psychologically. Saying that it's a lifestyle choice, to refer to gay people as 'not natural', that they have chosen to be that way, basically sickens me.
Many gay men and women have taken their own lives, some priests have done so because they felt demonised by such terms.
A majority of Northern Ireland Assembly members voted in favour of same-sex marriage for the first time earlier this month, but the Democratic Unionist Party blocked the motion. It is the only part of the UK where same-sex marriage is not legal.
The first same-sex marriages in the Republic took place yesterday after the passing of the Marriage Equality Referendum in May.
'I'm not sub-human'
The man said his sexuality "partly" pushed him into the priesthood, adding that many other men have entered the priesthood as a "cover".
"It's a convenient way, perhaps, of dealing with it."
#Open journalism No news is bad news Support The Journal

Your contributions will help us continue to deliver the stories that are important to you

Support us now
"Of course people say to you 'You don't have a girlfriend, you should be married' – that puts undue pressure on people because if you don't marry then people assume that there's something wrong with you, or perhaps you are gay.
I'm not unnatural, I'm not sub-human, I'm not any different to anyone else in society and I am an equal, but that's not the reality.
The priest said he accepted the rules of his profession when he entered the priesthood but has struggled more with it as he has aged.
He said he has never had a relationship or sex with anyone, but knows some gay priests who have.
The more and more I resist having a relationship or engaging in sex the more and more it's eating and tearing away at me.
"You come back into an empty house no matter what time of the day, you want to share the high points and the low points of the day. You want to have conversation with someone, share intimacy with someone, which is not there, which I find very difficult and I'm sure many priests find difficult."
He said he wanted to speak out about his situation in a bid to urge the church to address its attitude towards celibacy and "take a more compassionate view" towards gay people, many of whom are religious.
Suicide helplines:
Samaritans 116 123 or email jo@samaritans.org
Console 1800 247 247 – (suicide prevention, self-harm, bereavement)
Aware 1890 303 302 (depression, anxiety)
Pieta House 01 601 0000 or email mary@pieta.ie – (suicide, self-harm)
Teen-Line Ireland 1800 833 634 (for ages 13 to 19)
Childline 1800 66 66 66 (for under 18s)