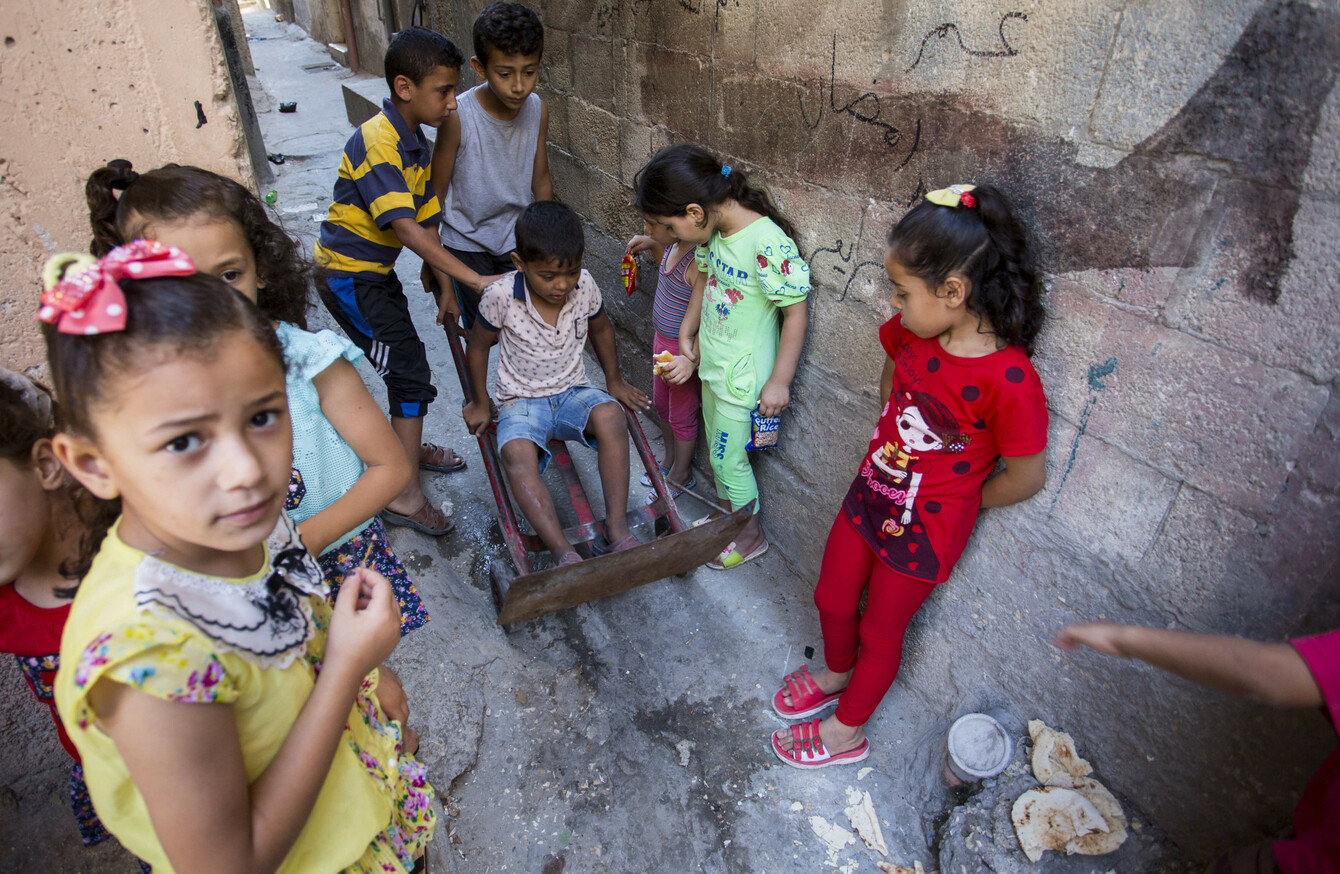 Image: Mahmoud Issa
Image: Mahmoud Issa
IRELAND HAS PLEDGED an additional half a million euro to help Palestinian refugees in Gaza.
The funding, which will provide urgently needed food, shelter and social services for 1.3 million Palestinians, was announced by Tánaiste and Minister for Foreign Affairs and Trade Simon Coveney and Minister of State for International Development and the Diaspora Ciarán Cannon.
The additional funding will be channelled through the United Nations Relief and Works Agency (UNRWA) and will help support UNRWA's its work in providing humanitarian assistance to Palestine refugees living in Gaza.
Ireland's total funding to the Palestinian people in 2017 will amount to some €11 million.
Announcing the additional Irish funding, the Tánaiste said:
Following ten years of economic blockade, the humanitarian situation in Gaza is increasingly fragile. The majority of its population are dependent on humanitarian aid to meet basic needs and almost half a million refugees live in extreme poverty.
"Ireland is a longstanding supporter of UNRWA and I commend the vital work being undertaken by the Agency to meet the basic and emergency needs of Palestine refugees, not only in Gaza, but in its other fields of operation across the Middle East." S
peaking after a meeting in Dublin yesterday afternoon with the Commissioner General of UNRWA Pierre Krähenbühl, Cannon said:
"As a steadfast supporter of the Palestinian people, Ireland has been generous in its response to the Gaza crisis.
"However, it is clear that humanitarian needs in Gaza remain enormous. In response to this continuing need, Ireland is providing additional funding of €500,000 to support UNRWA's ongoing response to the humanitarian needs of Palestine refugees in Gaza."