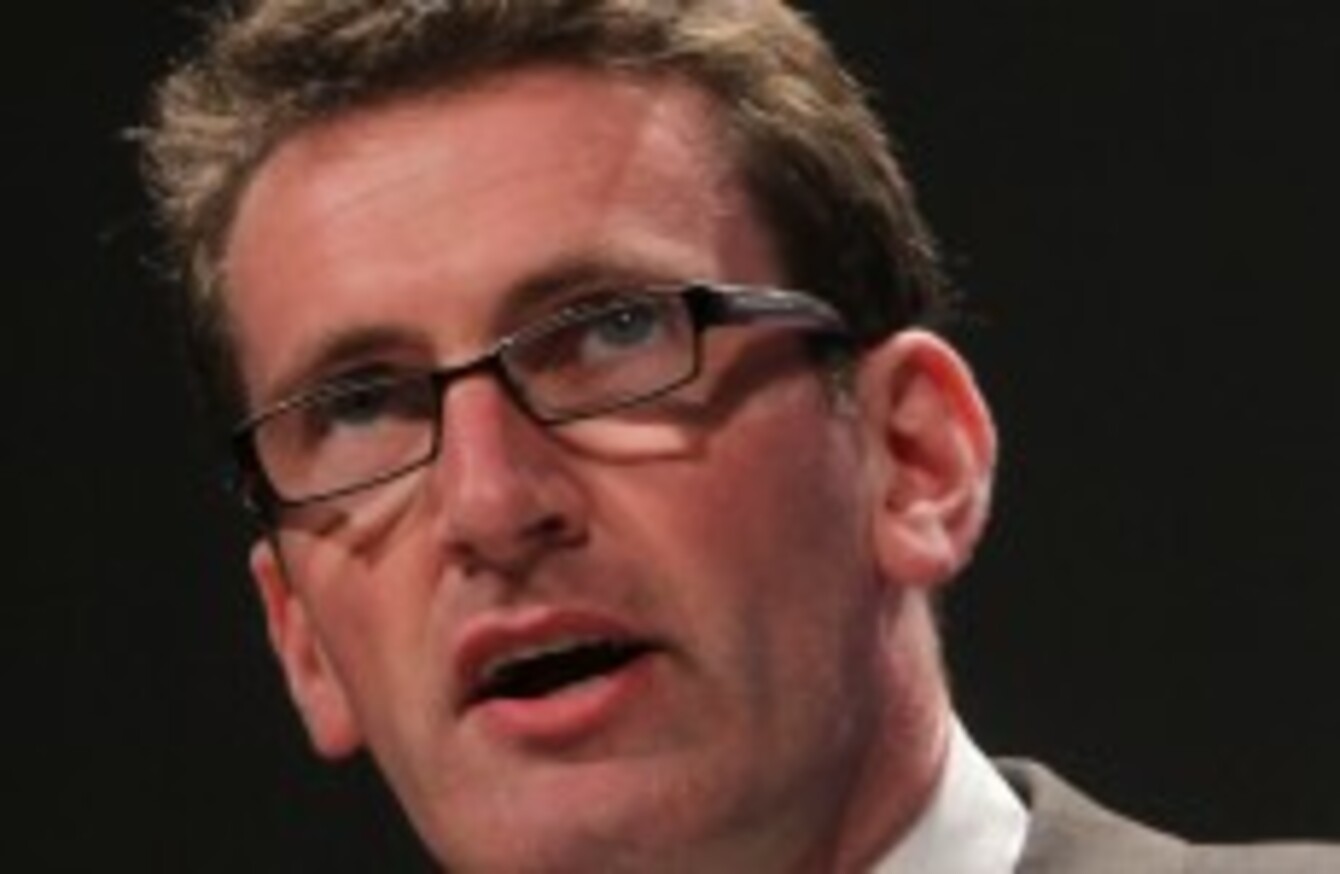 Aodhán Ó Ríordáin
Image: sam boal
Aodhán Ó Ríordáin
Image: sam boal
BEFORE ENTERING POLITICS, the Minister of State at the Department of Justice and Equality and Arts, Heritage and the Gaeltacht, Aodhán Ó Ríordáin, was a principal of a girls school in inner city Dublin.
It was here he saw firsthand the image girls can have of themselves, and where he realised that in terms of battling the gender imbalance in society, it would have to start there.
Speaking ahead of the 'Investing in Talent - Promoting Gender-Balanced Leadership' Conference, which is taking place in Dublin Castle today, he told TheJournal.ie:
When I was principal, I saw the image young girls have of themselves, where commercial pressure and the images bombarding them are not empowering, where they're told their sexual power comes before anything else.
Leaders 
"It surprised me," he said, adding that when he was in college in the mid-1990s he knew many strong, determined, impressive young women – but he said he could see how the mould was being set for these young women in his school.
"The new generation are being targeted by commercial forces, who treat them as economic units, sexualising them quickly, which warps a child's sense of themselves. These forces do not have their best interests at heart and I find it quite troubling".
I remember having conversations with the girls about make-up, and I couldn't get over how aware they were of their appearance and their body image. I really wanted them to see that they were more than just the way they look, that they had many gifts worth exploring.We need women, young women in particular, to realise how powerful they can be.
Ó Ríordáin said that we shouldn't be complacent about how far we have come, stating that only a few years ago, women had to leave their job when they got married and had a family.
Not just a women's issue 
He said that despite what people might think, this isn't just a women's issue. "How men perceive and address gender imbalances in the workplace is important," said Ó Ríordáin.
"Even though you may not be a woman, or you may not be gay, or you may not have a disability, we should all still comprehend the rights of others, because it is at society's core, and the economics of it is that diversity makes workplaces progress.
"I have three female bosses – and 51% of voters who are female are my boss too, but the way politics constructs itself is not conducive to family life and I think, inevitably, the legislation passes through a prism that is 87% male.
"The type of misogynistic language from the past is really unusual now, and now it is remarked upon if it does occur," he said.
"Gender diversity, be it in the boardroom or politics makes business sense."