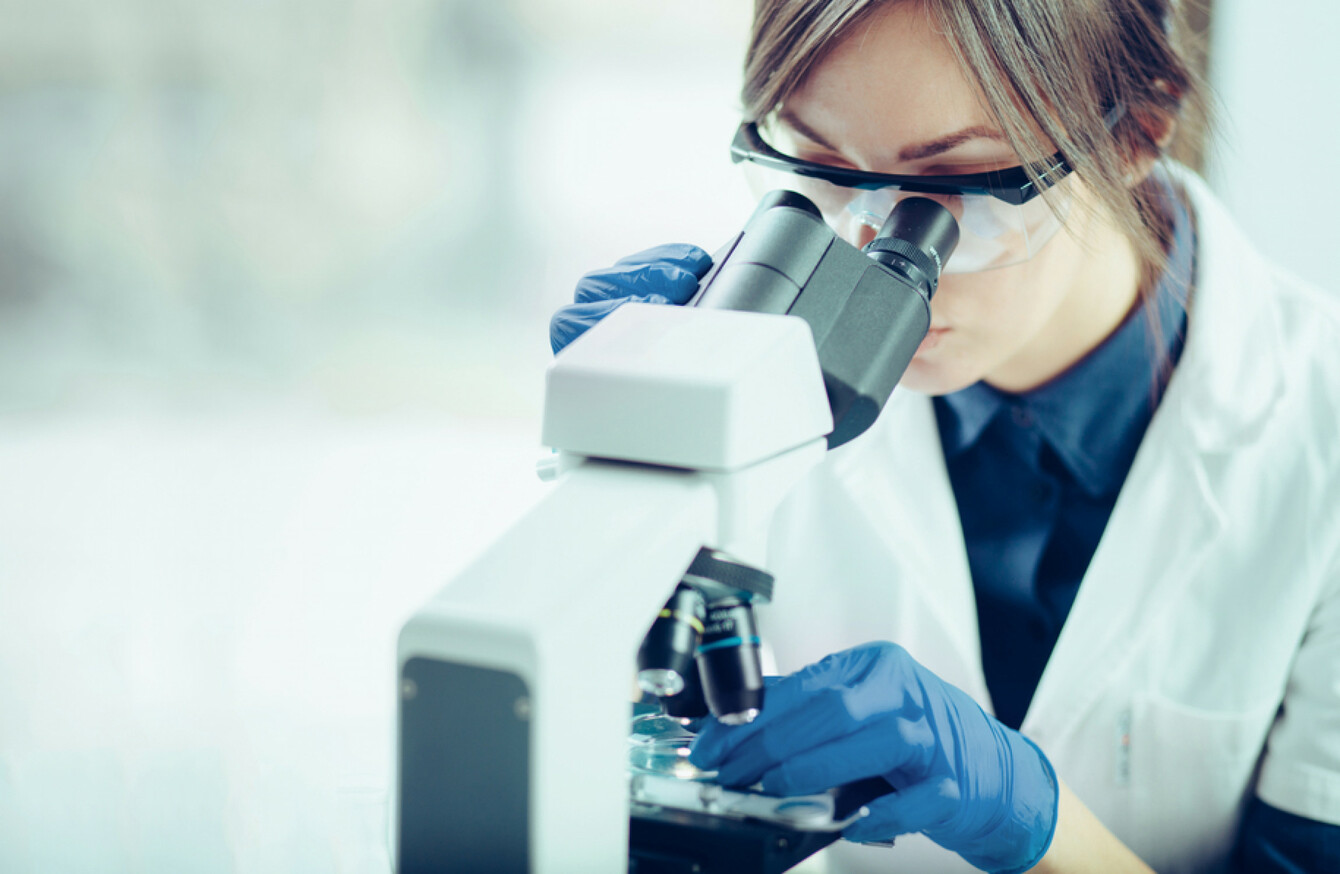 File photo
Image: Shutterstock/Likoper
File photo
Image: Shutterstock/Likoper
AN IRISH LIFE sciences company is to create 600 high-skilled jobs over the next five years in Dublin, as a result of a €350 million investment programme. 
The investment will focus on the expansion of Genomics Medicine Ireland (GMI) as it aims to undertake a major whole genome sequencing programme. 
It will target the participation of 400,000 people in Ireland, including patients with a range of common and rare diseases. It plans to use the programme to research and discover new precision medicines for the treatment of life-limiting conditions which currently have no cure. 
Under the initiative, GMI will become a subsidiary of US firm WuXi NextCode, a company that makes a technology for genetic sequencing. 
"We are very excited by the singular potential of the Irish whole-genome sequencing programme, which aims to enrol and read the genome of some 400,000 people, or 10% of the population," Rob Brainin, WuXi NextCode CEO said. 
"As a company that seeks to improve lives through genomics worldwide, I believe that this will be a unique platform for developing new medicine and better healthcare, to the benefit first of patients in Ireland but also people around the globe." 
A number of investors will fund the project, including the Ireland Strategic Investment Fund (ISIF). 
Under the terms of the investment, €197 million will be committed to GMI in the short-term, increasing to €350 million in the medium term. 
To kick off the investment programme, the company is proposing the establishment of a strategic advisory board comprised of experts and key stakeholders from academia, the health sector and industry to help foster the programme. 
Founded in 2015, GMI carries out genomic research into a range of diseases such as Multiple Sclerosis, Alzheimer's disease, brain tumours and inflammatory bowel disease.
Cork announcement
Meanwhile, Australian travel insurer World Nomads Group has announced that launch of its European operations and headquarters in Cork. 
The new Cork-based operation will directly manage the company's European travel insurance business. 
The company already employs more than 20 staff in Cork and it expects to increase this to more than 80 staff over the next 18 months. 
"The creation of additional jobs and establishment of its European operations in Cork is a welcome development for the southern region and Ireland,"  IDA Ireland CEO Martin Shanahan said. 
"This announcement also shows the market that financial services companies like WNG can establish here quickly in order to service their international and European customers."