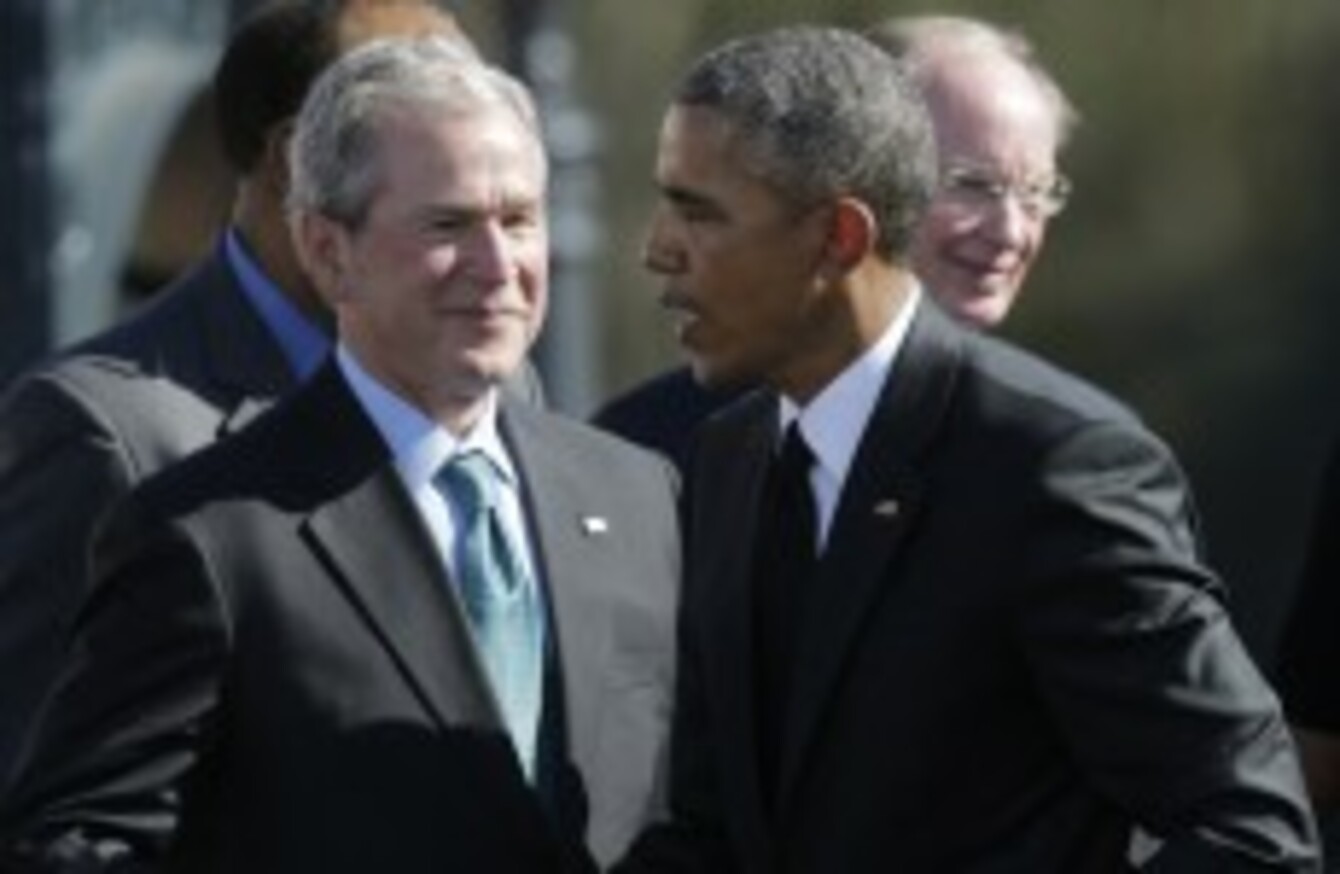 George W Bush and Barack Obama
Image: Gerald Herbert
George W Bush and Barack Obama
Image: Gerald Herbert
FORMER US PRESIDENT George W Bush is now more popular than his successor Barack Obama, according to a new CNN/ORC poll.
Some 52% of those surveyed had a positive opinion of Bush, compared to the 49% who approved of Obama.
Bush served as US President from 2001 to 2009, and launched two wars in the aftermath of the 9/11 attacks. When he left office, only about a third of Americans said they had a positive opinion of him.
Some 1,025 Americans were surveyed over the phone from 29-13 May, with an overall margin of error of three percentage points.
Bush remains broadly unpopular among groups that made up his main opponents during his time in office: Democrats (70% unfavorable), liberals (68% unfavorable) non-whites (54% unfavorable), and those under age 35 (53% unfavorable). However, he has gained some ground in this regard.
When asked whose policies were more at fault for the current problems the US faces in Iraq, 44% blamed Obama and 43% blamed Bush.
Among other former presidents, George HW Bush (George W's father) and Bill Clinton both rated 64%.
The views of past presidents will likely be increasingly important in America as two political families look to field a candidate in the 2016 presidential elections.
Hillary Clinton, wife of Bill, is the leading candidate for the Democrats, while presumed candidate Jeb Bush, brother and son of the two former presidents, is likely test the Republican field.
- with reporting from AFP