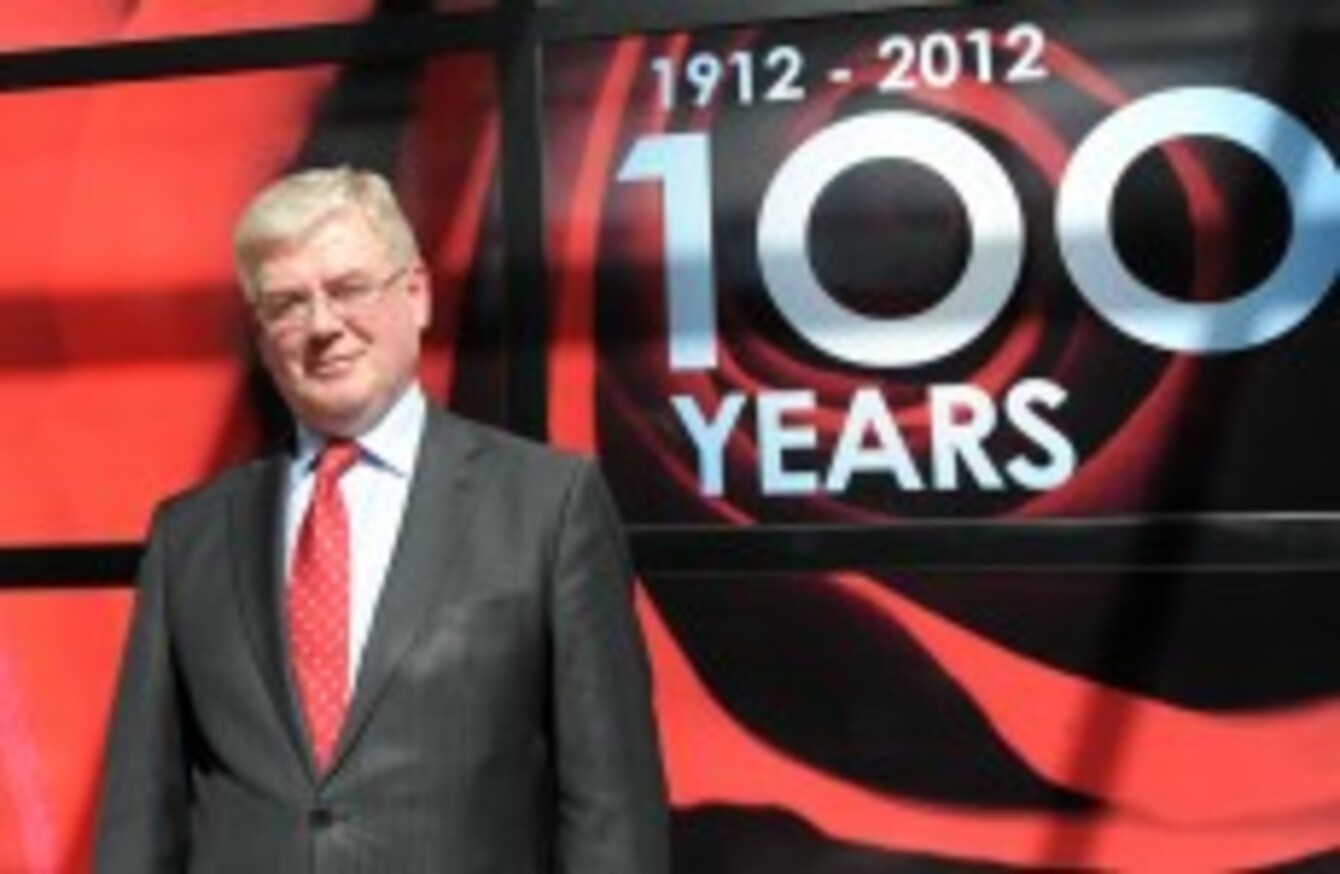 Gilmore at the Labour Party conference in Galway in April.
Image: Laura Hutton/Photocall Ireland
Gilmore at the Labour Party conference in Galway in April.
Image: Laura Hutton/Photocall Ireland
TÁNAISTE AND LABOUR Party leader Eamon Gilmore has acknowledged that his party's identity has faced difficulties in the wake of going into a coalition governemnt but has insisted that resolving the economic crisis must take precedence.
He was speaking in the aftermath of the Fiscal Compact referendum which showed three Dublin constituencies with two sitting Labour TDs voting No to the treaty and opinion polls showing Sinn Féin making considerable gains at the expense of Labour.
"When you are in coalition government, there is always a difficulty about distinct identity but what matters at this time, in the economic crisis that we're facing, is that we resolve the economic crisis," he told RTÉ Radio's This Week programme yesterday.
Labour gained a record 37 seats at the last election and gained another with the election of Patrick Nulty at the Dublin West by-election last October when the party's presidential candidate Michael D Higgins also secured the Áras.
But with three Labour TDs including Nulty, Willie Penrose and Tommy Broughan losing the whip having voted against the government and the opinion polls showing support for the junior coalition party falling, Gilmore acknowledged there was an issue.
But he said that the country's problems we're not going to be solved "overnight".
"When we came into office 15 months ago we inherited probably the biggest economic crisis that any incoming government inherited," he said. "It was never going to be resolved overnight. It was going to require patience and hard work."
The Tánaiste also acknowledged that Sinn Féin had been targeting working class areas in the country where Labour support has been traditionally strong but said his party would engage with that.
He continued: "It is clearly the case that Sinn Féin has chosen to target the Labour Party in particular but that is something that we will engage with and point out to people the degree to which Sinn Féin first of all pretend that they didn't vote for the bank bailout when they did."
Gilmore said that the opposition party had also misrepresented economists' views and changed its position on how the country would access funding during the course of the referendum campaign.
Responding on the same programme, Sinn Féin's finance spokesperson Pearse Doherty said that Gilmore must be "pretty embarrassed" by the 'Gilmore for Taoiseach' posters during the general election campaign last year when the party's support was at 31 per cent.
He said: "The reality is, it's not just what Sinn Féin has done, it's the fact that Eamon Gilmore has betrayed the people that voted for him. He's turned his back on the people  that gave him and his party their first preference.
"And as a result of that there people are looking to see which other party would best represent them and they are looking at the solutions and alternatives that Sinn Féin  are continuing to put forward."