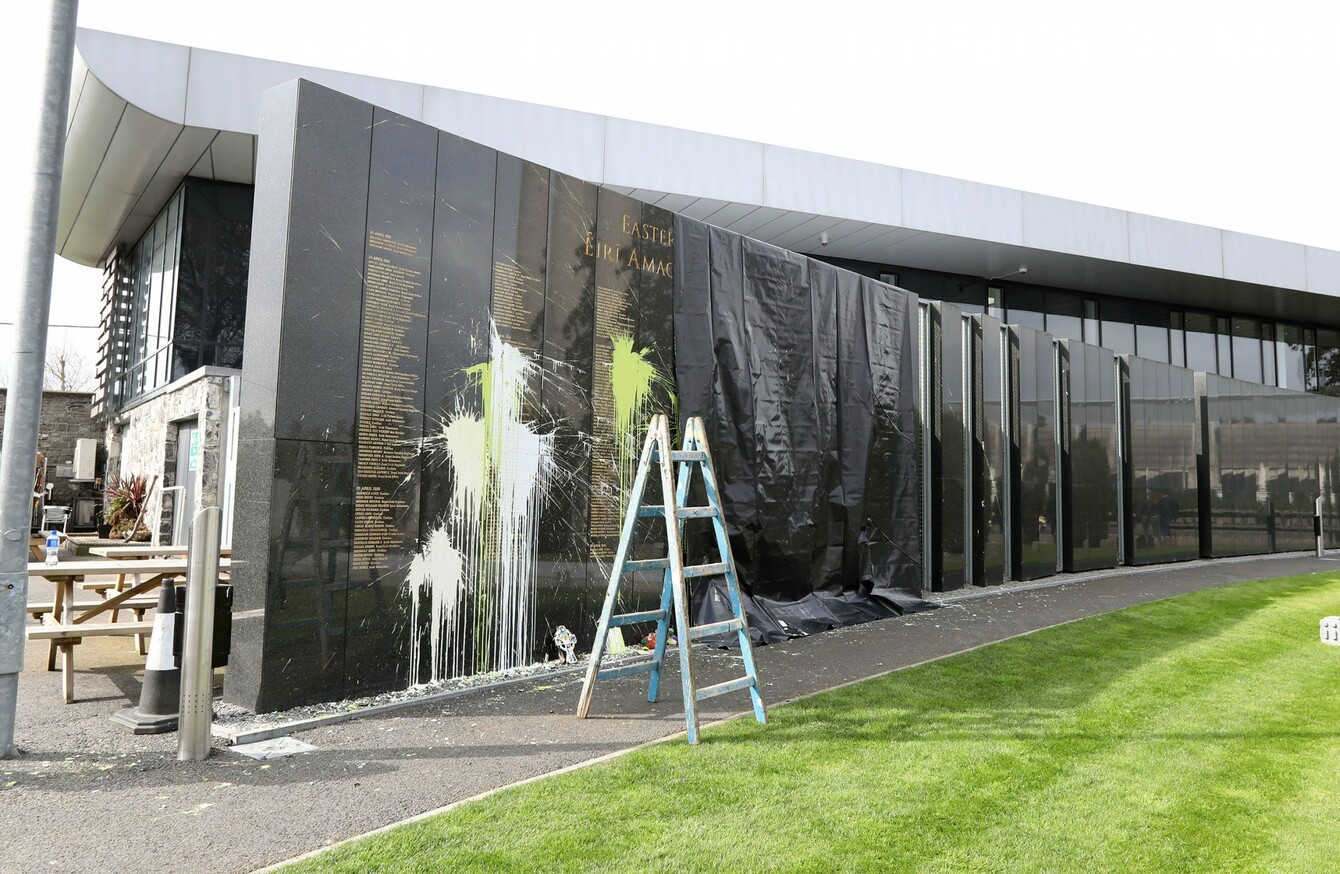 Image: Conor O'Mearain
Image: Conor O'Mearain
PAINT HAS BEEN thrown at a wall used to commemorate all those who died in the 1916 Rising.
The Necrology Wall in Glasnevin Cemetery, where the names of all those who died as a result of the 1916 conflict, in chronological and alphabetical order, are inscribed, was vandalised overnight.
The wall includes the names of British soldiers who died in the Rising.
A statement from the Glasnevin Trust, which runs the cemetery said:
"Glasnevin Trust can confirm that the Necrology Wall, unveiled as part of the 1916 centenary commemoration and listing the names of all who lost their lives in the Rising, was vandalised at Glasnevin Cemetery during the night.

This was an act of callous vandalism. Glasnevin Trust is currently engaging with the Gardaí on the matter and will not be commenting further at this time.
The wall had previously proved controversial. James Connolly Heron, whose grandfather was James Connolly, said last year that the wall is part of an agenda of sanitisation of the Rising.
"It's an aberration. It ignores the fact that all didn't die, some were executed. We're ending up with a wall dedicated to British army because there were more of them killed than Irish volunteers."