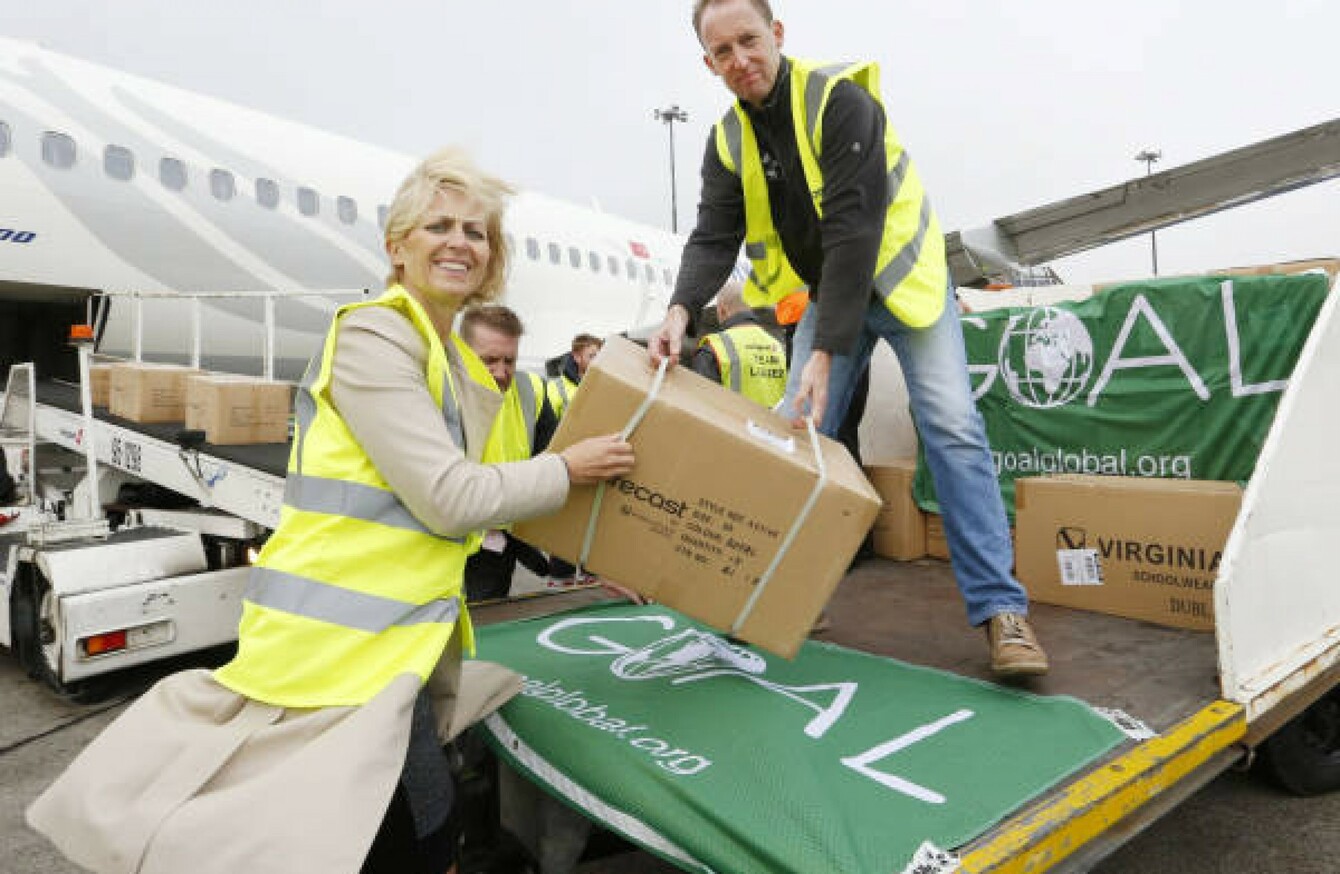 Outgoing Goal chief executive Barry Andrews (right).
Image: Rollingnews.ie
Outgoing Goal chief executive Barry Andrews (right).
Image: Rollingnews.ie
AID AGENCY GOAL is closing its American offices, as it reels from a continuing US investigation into its operation in Syria and Turkey.
Goal has confirmed to TheJournal.ie that it told staff this week that, with effect from today, it was terminating the contracts of 10 staff at Goal USA – including its head Mark Bartolini.
Two employees are staying in New York to manage the wind-down of the office.
The closure was announced to staff days prior to the resignation of chief executive Barry Andrews', who confirmed yesterday he was stepping down to give the aid agency "a fresh start in terms of leadership".
The Department of Foreign Affairs here has withheld €10.1 million in aid for Goal since it learned of the USAID investigation in April.
The closure of its US operation is its latest attempt to deal with the fallout of the investigation by USAID, the American government's foreign aid arm, into humanitarian organisations in Turkey and Syria.
Probe
USAID has told Goal and other agencies under scrutiny not to use US funds for certain activities while the inquiry, carried out by the US office of the Inspector General, is ongoing.
It continues to fund the agency's other programmes.
Outgoing chief executive Barry Andrews said it was "with regret" that Goal had ended the contracts of its US-based "resilience team", which focuses on the effects of climate change and building communities' economic strength.
The financial pressure caused by the lost aid funds meant the office, which had yet to break even, could no longer be funded.
"The continuing funding difficulties have led to this decision and the unit were notified yesterday," Andrews wrote in a statement to staff.
In addition, we have had to notify other staff members in Goal USA that their contracts have been terminated for the same reason. It is a great pity to be unwinding Goal's investment; however, it is unavoidable at this time.
USAID is the charity's biggest individual donor, and is partly responsible, along with UK and EU funding, to the huge growth in the aid agency's operations in ameliorating the fallout from several global crises
Comments have been disabled due to an ongoing investigation.