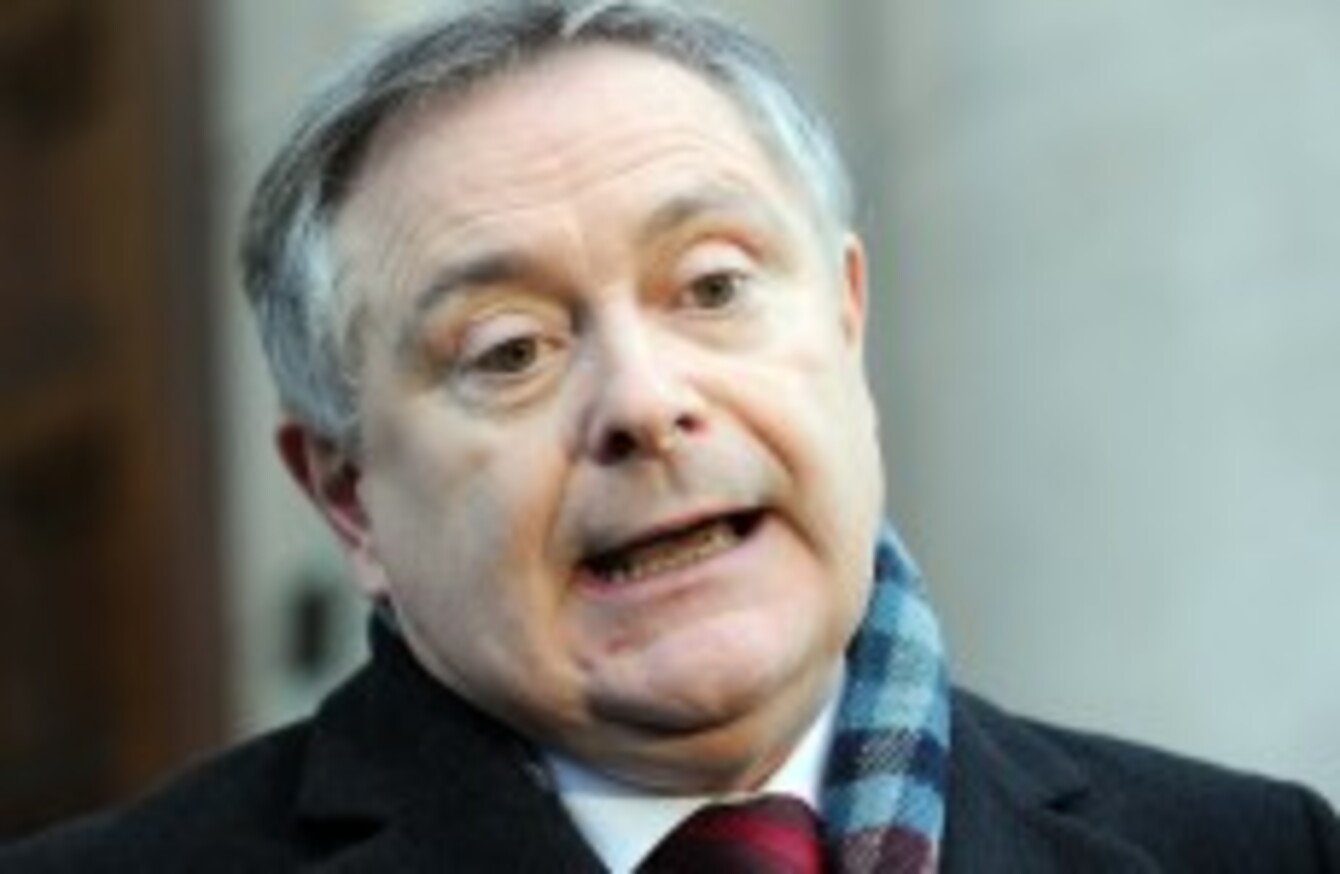 Image: Laura Hutton/Photocall Ireland
Image: Laura Hutton/Photocall Ireland
PUBLIC EXPENDITURE minister Brendan Howlin has affirmed government plans to cut 9,500 jobs from the public sector over the coming two years, despite European Commission fears about the viability of the plan.
Howlin today announced further details of the plan to cut public numbers to 282,500 – down from their current 292,000 – by the end of 2014, identifying three areas which would be the first to see jobs cut.
The voluntary redundancy plans will be first rolled out in specific parts of the health and education sectors, and in the Department of Agriculture, Food and the Marine.
"These Departments estimate that there will be scope to effect about 2,000 exits from these areas over time, mainly from back office and support areas and management and administrative grades," Howlin said in a statement.
The minister added that the "availability of voluntary redundancy for these areas will be useful in supporting the achievement of organisational reforms and restructuring".
Unlike the last major round of public redundancies, which ended in February 2012, employees taking redundancy now will have their pension and lump sum entitlements based on their final salaries instead of their peak wage.
The government proposes to cut 4,000 positions this year, bringing the total number of public staff to 287,000 by December, and then to 282,500 by the end of 2014.
Three years of cuts in two
It had originally been intended to achieve the reductions by the end of 2015, but the government decided to move that forward last October – just before a Troika inspection which led to the European Commission questioning the logic of the scheme.
A draft report obtained by TheJournal.ie two weeks ago, which has still yet to be officially published, saw the Commission raise concerns that the shortage of job openings in the private sector could make it difficult to encourage surplus public staff to leave.
Meanwhile, because laying off 4,000 staff this year will cost about €440 million in pension lump sums, the Troika feared that any immediate pay savings could be offset by the possibility of the departing staff going straight onto the Dole.
The government projects that payroll costs will fall by €200 million a year as a result of the job cuts.