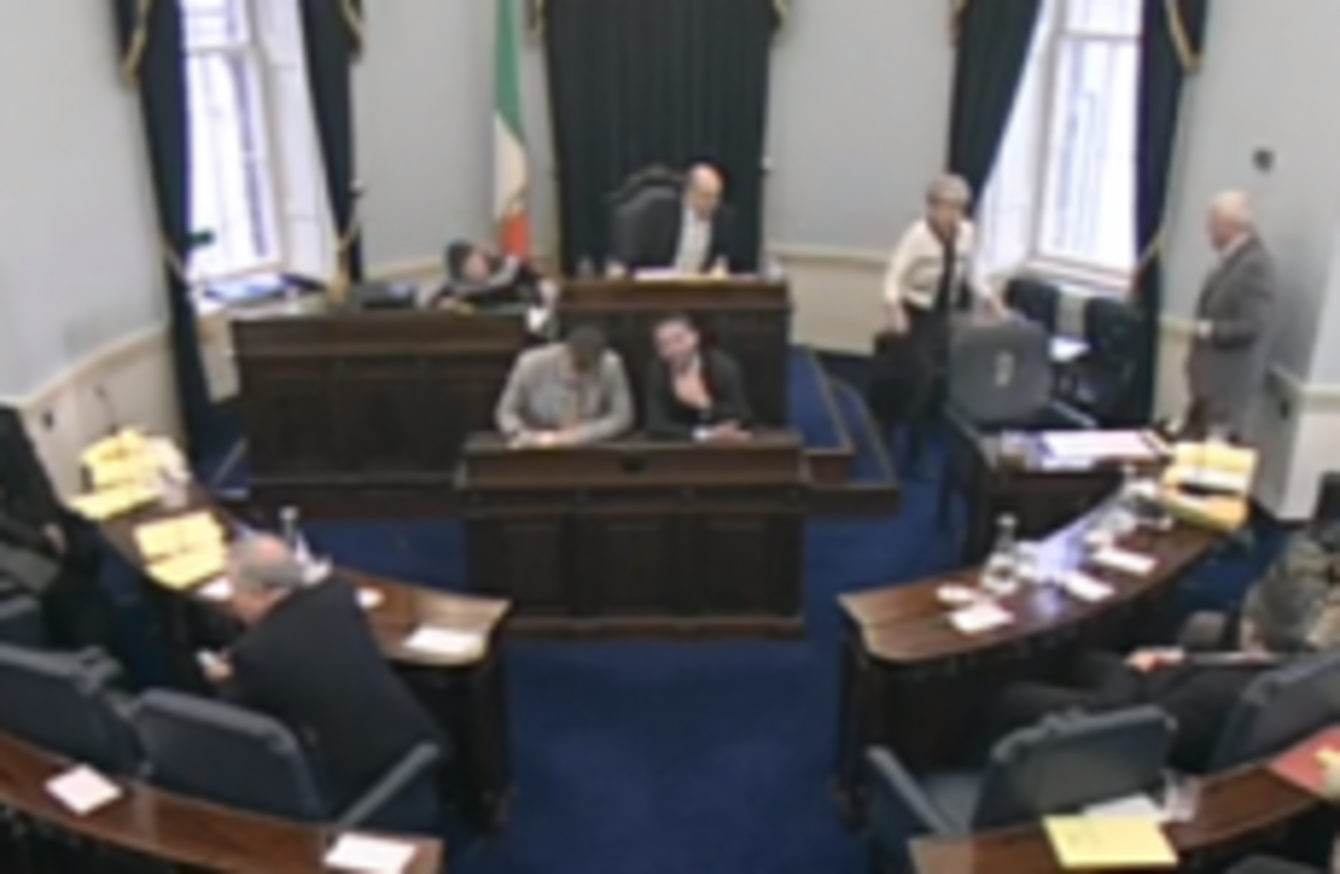 THE GOVERNMENT has blocked proposals from independent Senators to raise the proposed minimum requirement for gender quotas.
The government senators blocked the proposal, put forward by independent Taoiseach's nominees led by Fiach Mac Conghail, by 31 votes to 14.
They had proposed to amend the Electoral (Amendment) (Political Funding) Bill 2011, which will require at least 30 per cent of a party's candidates in the next general election to be female. This level would raise to 40 per cent within seven years.
The independent senators had wanted to bring forward this requirement, introducing the limit at 40 per cent from the off.
Mac Conghail said the seven-year wait for the 40 per cent requirement could mean as many as three more general elections before the limit was raised. Independent colleague Jillian van Turnhout said the delay was "stopping the inevitable".
A separate amendment, encouraging a 50-50 gender balance for local elections by 2019, was rejected by 30 votes to 13.
The independents also withdrew a motion requiring candidates in general elections to offer "immediate disclosure of all corporate and personal donations" during their campaign, after criticism from environment minister Phil Hogan.
Hogan said the move would require candidates who received any kind of donation – including the likes of putting a poster in the window of a house – "to send a form straight away reporting the receipt of such support".
"I don't think it's reasonable, and that would be the effect of this amendment," he said.
The Electoral (Amendment) (Political Funding) Bill 2011, as it is officially called, was then passed by the Seanad as a whole and will now be considered by the Dáil.
Earlier, the government had blocked attempts by the independent senators which would require non-party TDs and Senators to publish annual accounts disclosing how they spend all public payments.
That motion was voted down by 27 votes to 17, with David Norris joining the government side in blocking the move. The government had blocked a similar proposal last month.