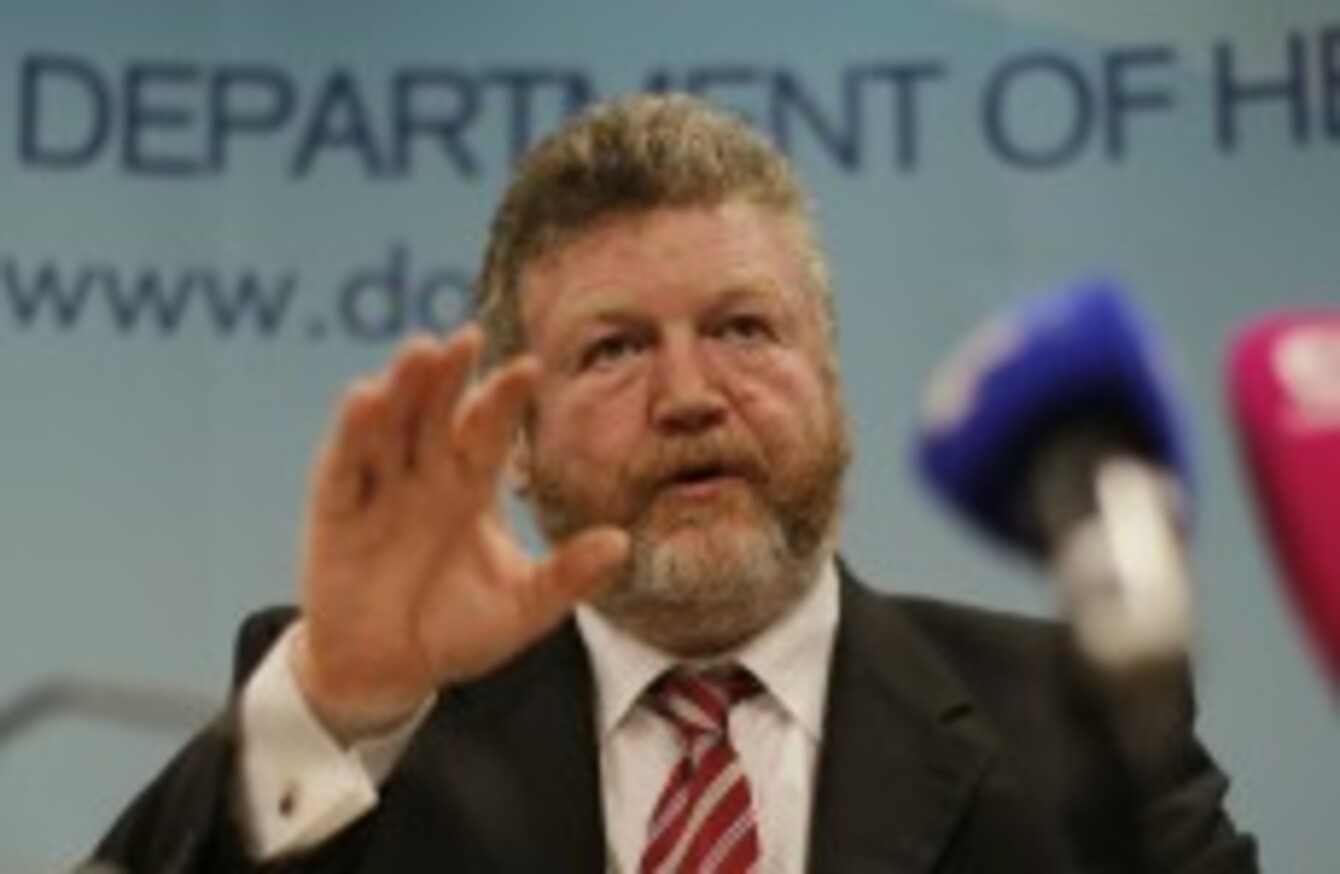 Image: Julien Behal/PA Wire
Image: Julien Behal/PA Wire
THE GOVERNMENT has agreed to publish the full report of its Expert Group into the European Court of Human Rights ruling in the A, B and C case.
The report was submitted to the Department of Health last week, but the Government had not committed to publishing it – preferring instead to digest its contents before deciding whether legislative changes were needed following the ruling.
The European Court had ruled in 2010 that the rights of an Irish woman who had previously suffered from cancer, and who wished to terminate a subsequent pregnancy over fears her cancer would return, were breached by Ireland's failure to offer clear legislation in the area of abortion.
The Government has now agreed to publish the document, however, after Sinn Féin's Dáil motion called on the government to publish the report without delay.
An amendment to Sinn Fein's motion, proposed by James Reilly – which will be voted upon before any other amendments, and before a vote is called on the motion itself – would see the Dáil acknowledge "the complexity and sensitivity of the issues involved".
The wording put forward by Reilly "supports the Minister for Health's decision to bring the Report to Government on Tuesday, 27th November and his recommendation that it be then published immediately".
The wording essentially confirms that the government has already agreed to Reilly's recommendation, and will publish the full contents of the report after ministers get to see it for the first time next Tuesday.
Reilly's amendment to the motion also, however, removes the clause calling on the Government to introduce immediate legislation for abortion under the X case – which Sinn Féin's original motion demanded – and so the Government's decision will not remove all of the intensity from the Dáil debates over the coming two nights.
The news comes after Enda Kenny told the Dáil during Leaders' Questions that the three representatives from University College Hospital, Galway, would be removed from the HSE's independent inquiry into the death of Savita Halappanavar.
Halappanavar's widower Praveen had said he would not work with the group as long as it contained representatives of the hospital where Savita was being treated when she died.