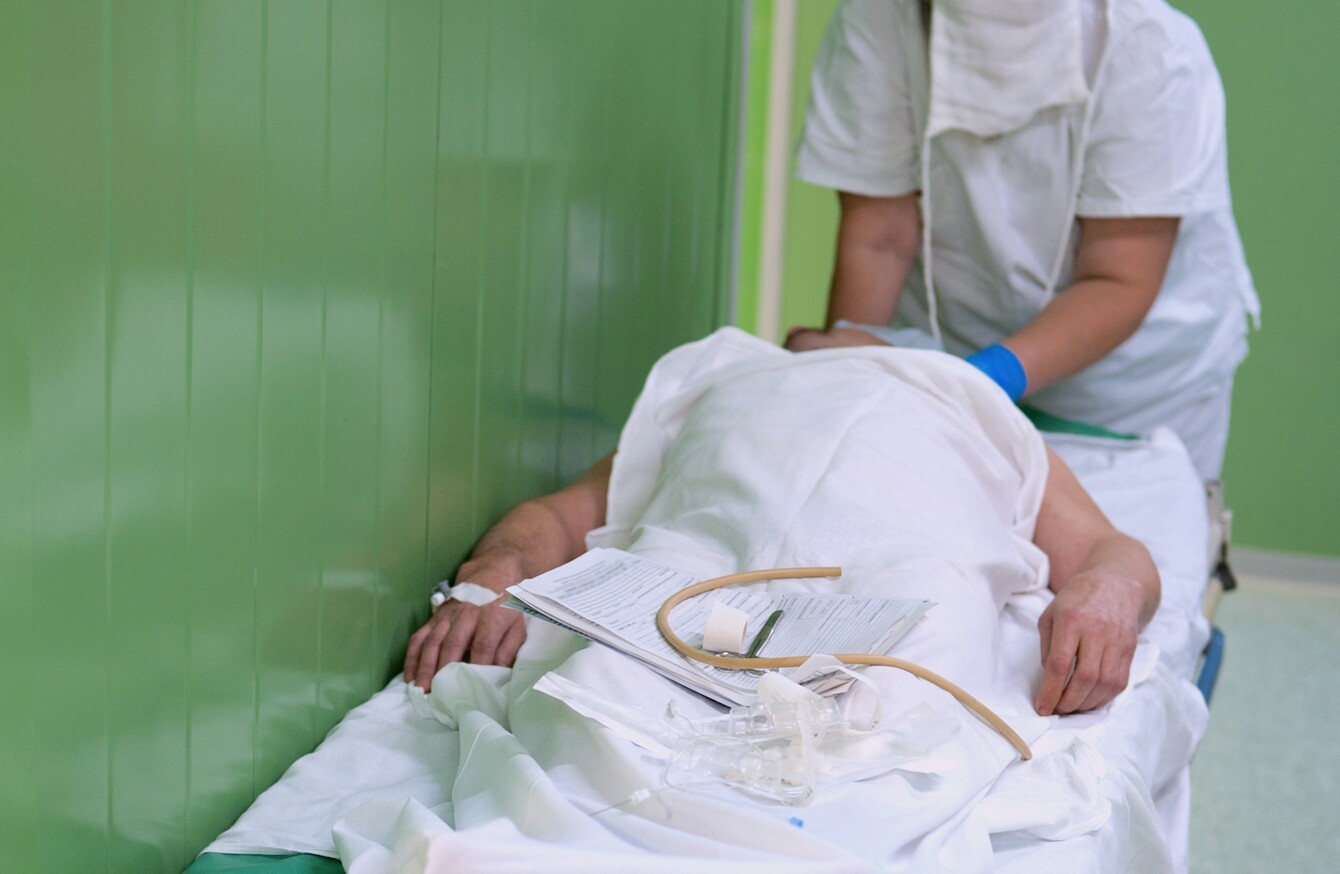 File photo
Image: Shutterstock/withGod
File photo
Image: Shutterstock/withGod
Updated 5.45pm
PEOPLE ARE PUTTING their health at risk by presenting to GPs instead of emergency departments, according to the Irish Medical Organisation.
Dr Ray Walley, chair of the IMO's GP committee, told Morning Ireland: "People who would normally ring an ambulance, predominantly elderly people, are presenting to GPs … They're delaying issues that need immediate attention, things like chest pains."
Walley noted that he is aware of one young person who had to be convinced by family members to go to an emergency department after being diagnosed with appendicitis.
We have sensible people not making sensible decisions, and putting their health at risk.
Walley said elderly people in particular are delaying attending hospitals while suffering from issues that can only be dealt with in emergency departments.
He noted that GPs may be unable to make a house call until several hours after they have been contacted.
Walley said the situation has been getting progressively worse in recent years, saying about 1,400 beds have been taken out of the system.
"Unfortunately that message we've been saying over the past number of years is not being heard."
Beds
Walley said a substantial amount of resources have been removed from system. He said the same amount of funding was put into the health system in 2015 as was in 2006 – despite the fact that 20,000 new cases involving people over the age 65 come on to the system annually.
He called for extra beds, and greater investment in GP and community care.
"We need 1,400 beds at least, and that's just for the moment.
The system cannot cope and the ED (problem) is a symptom of the whole system unfortunately coming to a time where it's in freefall.
Speaking on the same programme, Liam Doran, general secretary of the Irish Nurses and Midwives Organisation (INMO), said solving overcrowding has to be made a priority, even if it means extending waiting lists for certain procedures.
The HSE has advised GPs working in the Beaumont Hospital catchment area in Dublin to refer patients with minor injuries to the Smithfield Rapid Injury Clinic due to overcrowding at the hospital's emergency department.
Overcrowding is an issue in emergency departments throughout the country, with hundreds of patients on trolleys each day (427 yesterday, according to the INMO).
Industrial action
The IMO is balloting its members who are non-consultant doctors in University Hospital Limerick on industrial action.
In a statement released this afternoon, the IMO said the ballot marks an escalation in a dispute over non-payment for overtime. Subject to the outcome of the ballot, industrial action at the hospital may take place in the week commencing Monday, 18 January.
Dr John Duddy, IMO vice president, said:
It is outrageous that doctors who have worked long hours looking after patients should be treated so badly by their employer.
In a statement, the UL Hospitals Group said it is actively engaged in resolving the matter and expects all outstanding overtime payments will be made this month.
"It is important to note that this matter relates to claims for unrostered overtime only and all rostered overtime is being paid to NCHDs."
 UL Hospitals Group is pleased to confirm that with the exception of a small number of individuals, all of the claims for unrostered overtime have been processed and staff will be paid next week. Once the remainder of claim forms have been correctly completed, these will also be processed and all staff paid by the end of the month.
"UL Hospitals Group greatly values the hard work done by all of our highly skilled NCHDs and looks forward to resolving this matter," the group said.
Duddy said many young qualified doctors emigrate due to HSE "failures" such as this. TheJournal.ie has contacted the HSE for comment.
Leo Varadkar
Yesterday Health Minister Leo Varadkar appeared on RTÉ's Nine O'Clock News to discuss the overcrowding crisis.
He said: "Even if I got a cheque for €100 million tomorrow, I won't be able to build a block overnight. I won't be able to hire staff overnight."
When discussing the same issue on Drivetime, Varadkar said there were 15% fewer people on trolleys compared to this time last year, while the number of people waiting on trolleys more than nine hours is down 25%.
"But I totally appreciate that if you're on the trolley or if it's your family member on the trolley that's no good for you," the minister said.