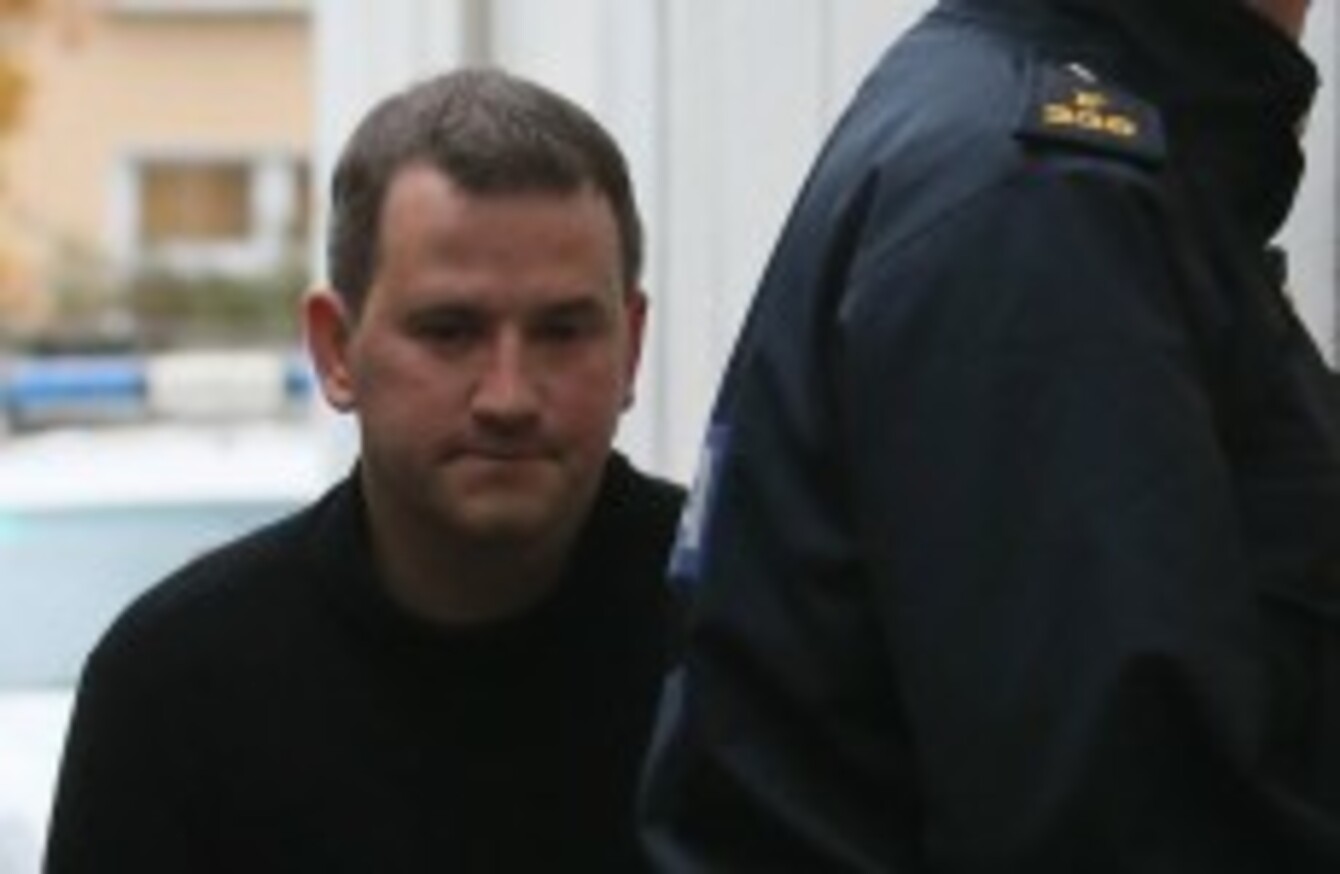 Image: Niall Carson
Image: Niall Carson
GRAHAM DWYER'S DEFENCE concluded in just under 30 minutes this afternoon, with three witnesses called.
Mary Crosbie, the first witness called by defending senior counsel Remy Farrell, told the court about her visit to her mother's grave on 22 August 2012, the day Elaine O'Hara was discharged from a mental health hospital.
She said the day was relevant to her as it was the date of her mother's anniversary, which is why she was visiting the grave. She first took her dog for a walk in the nearby park, before making her way to the cemetery.
Ms Crosbie said she saw a woman crying in Shanganagh Cemetery at around 5pm that day. The woman was crying loudly with her face down towards the grass.
Crosbie said she did not see the woman's face, as her face was in her arms, but said it "never left her mind".
She added she thought it was "all very strange".
Mr Dwyer (42) is charged with murdering Dubliner Elaine O'Hara at Killakee, Rathfarnham, Dublin on 22 August 2012.
The Cork-born father of three of Kerrymount Close, Foxrock in Dublin has pleaded not guilty to murdering the 36-year-old childcare worker on that date.
The jury was told that Crosbie did not tell gardaí about what she had seen until over a year later.
She said she remembered the incident after reading about the discovery of Ms O'Hara's remains in the Sunday newspapers a year later.
Previously, the jury was told that Ms O'Hara was last seen by a jogger in Shanganagh Park at around 5.45pm that day.
Crosbie described the woman she had seen in the cemetary as a "biggish girl" with mousy brown hair. She said she was wearing very casual clothes, but the runners she was wearing caught her eye. She said the runners had white soles and that the woman was wearing dark pants.
She told the court that as the grave was not a new one, she assumed that the woman had not recently been bereaved. She said this "struck me".
The defence also called two sheep farmers to give evidence. Richard O'Connor said that he had two holdings in Shankhill where Shankill Flying Club had permission to land and take off.
In October 2013, he said two gardaí called to his door inquiring about whether any of his sheep had died. He said their enquiries were "vague" and that they did not say what it was about.
 They went away without informing me.
He outlined the reasons why a sheep might die, stating that there were a lot of reasons, mainly natural causes, while some might die after getting caught in fencing and in the rushes.
"It is possible a sheep could die and you wouldn't see it for a few days," he said. He said that if one is discovered, it is usually just the skeletal remains, as predators, like foxes, would have got to the body.
He said the wool of the sheep would remain but would be spread out over the land.
O'Connor said he could not verify if one had died in 2011.
John Donohue, another sheep farmer, also gave evidence. He told the court he had a farm in Roundwood. The Roundwood Flying Club is adjacent to his land.
He told the court that in May 2014, gardaí came to see him to enquire about sheep being killed in April 2011. He said he couldn't remember, but didn't think any had been killed.
Previously the jury were read out text messages about a dead sheep. The sender sent a message to Ms O'Hara, stating:
Might go back after dark and see how it feels to sink a knife into it.
The defence concluded its case this afternoon by stating: "That is the defence's evidence."
Today marks day 39 of the trial. The prosecution's case ended last Friday after 37 days, 194 witnesses and more than 320 exhibits. 
It is the State's case that Mr Dwyer stabbed Elaine O'Hara for his own sexual gratification.
Closing arguments are to begin tomorrow afternoon. The judge said that the jury were now entering a very important part of the trial, stating that he understood the trial had been very "intense".
He urged them to listen carefully to the closing arguments by both sides. Justice Hunt said the jury was not bound to accept their points, but urged them to keep an "open mind". He said their role was changing from a passive one to an active role.
The trial continues before Mr Justice Tony Hunt and the jury of five women and seven men.