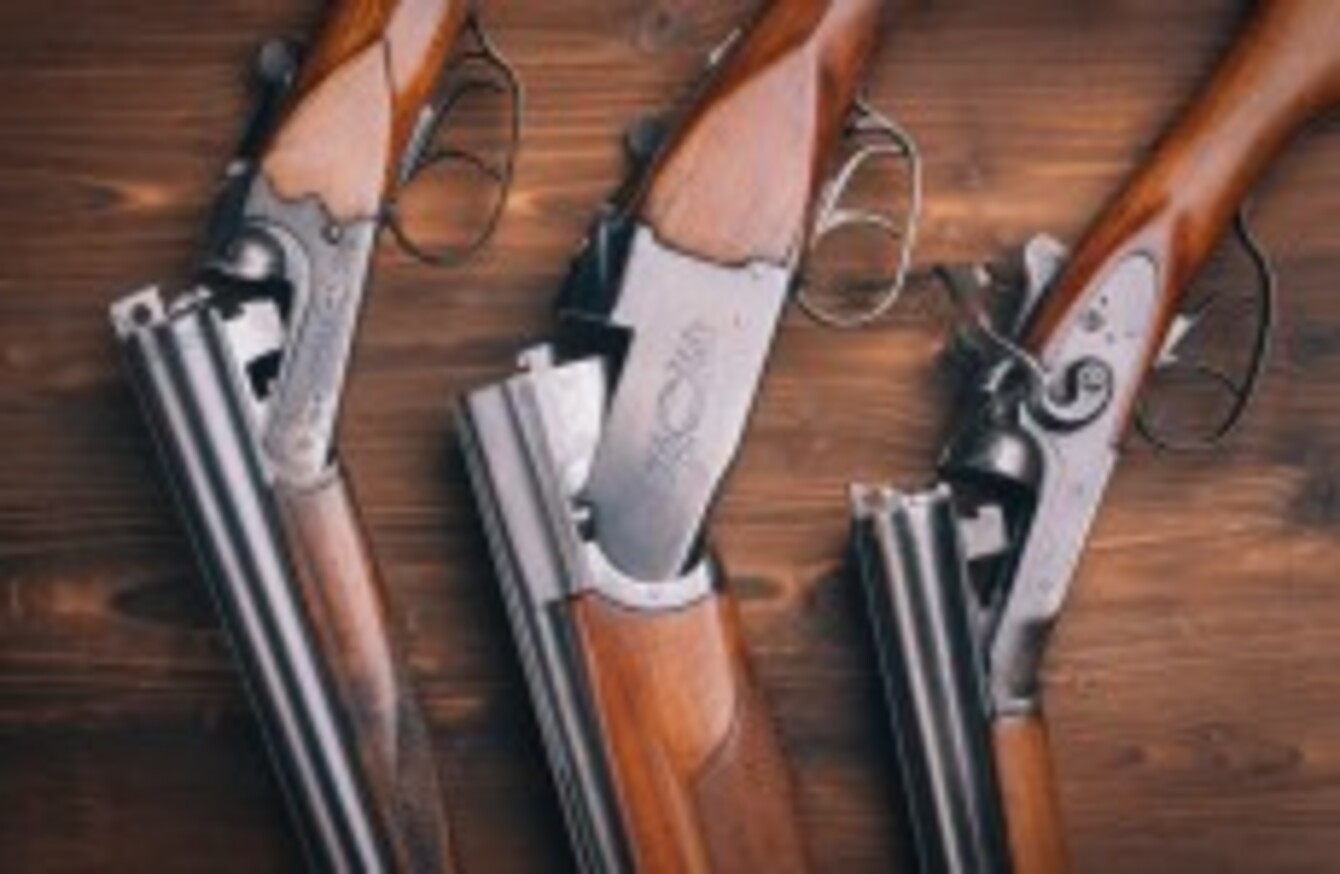 Image: Shutterstock
Image: Shutterstock
A TOTAL OF 168,597 firearms certificates were issued last year, according to the latest annual review of gun licencing in Ireland.
Published today by the Justice Minister but compiled by Acting Garda Commissioner Nóirín O'Sullivan, the report says that an additional 3,121 certs were granted and issued to persons not ordinarily resident in the state in 2013.
These certs are only approved for the duration of one year, whereas firearms certs to Irish residents have to be renewed every three years.
The Commissioner's report says:
168,597 firearms certs were issued in 2013.
4 new shooting ranges were authorised last year. This authorisation lasts for five years, unless revoked.
20 rifle and pistol clubs were authorised as of the 31 December 2013 – the same amount authorised at the end of 2012. This authorisation also lasts five years unless revoked.
1,134 guns were reported stolen in the four years of 2010 to 2013
355 of those were stolen last year
159 guns were reported lost between 2010 and 2013, 5s of which were last year
The report notes that it is the gun owner's responsibility to ensure that their firearm remains secure and does not "fall into the hands of criminals".
The Commissioner's report also says that while every effort is made to process each application within a three-month window, further enquiries are occasionally required which may delay the process.
Under the Criminal Justice (Miscellaneous Provisions) Act 2009, the Garda Commissioner must carry out an annual review of the operation of the Firearms Acts 1925 to 2009 and "shall submit a report to the Minister [for Justice] specifying the number and classes of certificates and authorisations" issued.