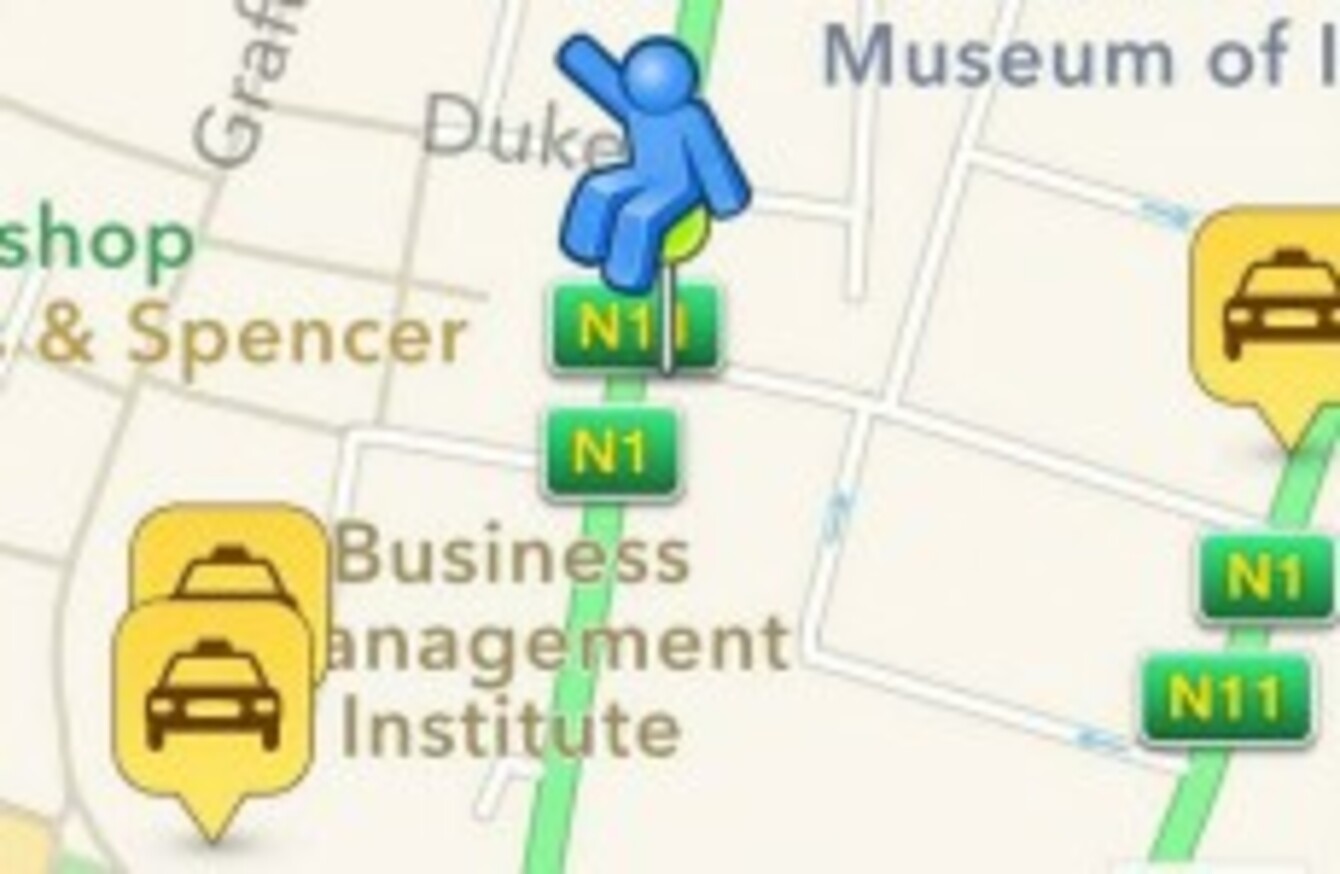 IRELAND WILL BE the first country to see almost nationwide availability for the Hailo taxi network.
Taxis using the service are now available in Ashbourne, Bray, Greystones, Balbriggan, Celbridge, Navan, Trim, Athlone, Leixlip, Mullingar, Maynooth, Drogheda, Dundalk, Sligo, and Ennis.
The company intends to roll the service out to Arklow, Letterkenny, Longford, Roscommon, Carrick-on-Shannon, Clonmel, Thurles, Ballina, Castlebar, and Westport in the coming weeks
Hailo is a smartphone app that allows users to hail a taxi using just their phone, and without calling a taxi service.
The user places a pin on an on-screen map to guide the driver, or allows the phone to use their GPS co-ordinates.
Extra charges
There are no extra charges with the app, compared with other taxi services which can include a call-out charge, and journeys can be paid for using card.
All drivers are already licensed drivers.
The company says over 4 million trips have been made using Hailo in Ireland since the app first launched here in 2012, and was rolled out to Dublin, Cork, Galway and Limerick.
It is also available in cities like New York, Toronto, and Barcelona.
The app has been downloaded more than 400,000 times in Ireland.
Some of the towns where Hailo is now available. (Image Credit: Twitter/HailoIreland)