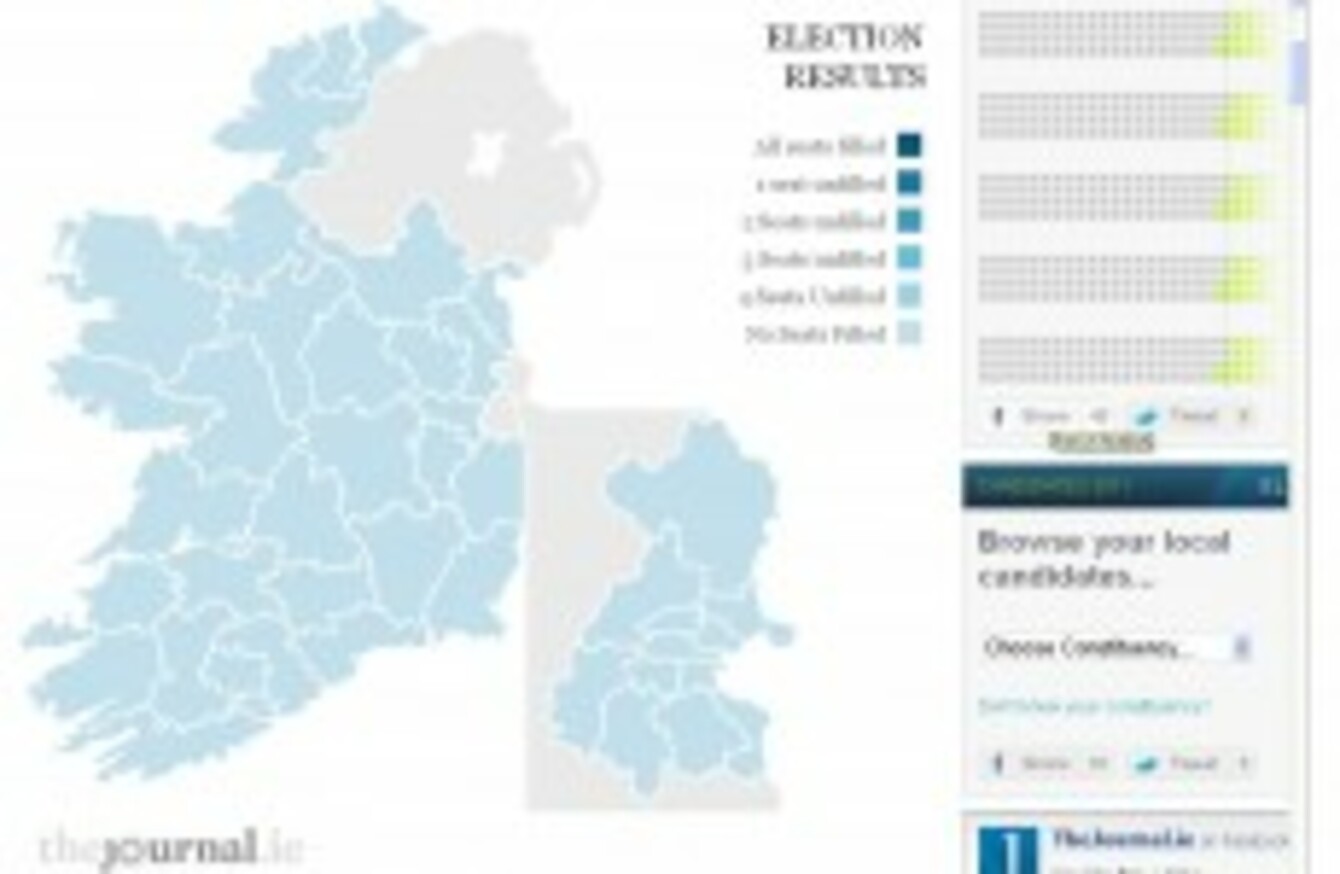 EVERY HOUR – on the half hour – TheJournal.ie brings you all you need to know as the election results are announced.
No official results have yet been announced, however some candidates have conceded their seats: the Green Party's Paul Gogarty was the first to announce that he conceded at about 10am this morning, while independent candidate John McGuirk made a similar announcement later in the day.
The Tánaiste Mary Coughlan looks to be in trouble in Donegal South West, with independent Martin Pringle topping the poll so far.
According to our lunchtime round-up of the tallies so far:
Jonathan O'Brien looks set to win Sinn Féin's first seat in Cork North Central
Thomas Pringle is doing well in Donegal South West
Labour is leading in Dublin South-East
Labour's Joan Burton and Fine Gael's Leo Varadkar look set to be re-elected in Dublin West
Labour leader Eamon Gilmore look set to top the poll in Dún Laoghaire
Independent Tom Fleming is enjoying a notable lead in Kerry South
Fine Gael are in the lead in Enda Kenny's constituency of Mayo
Mick Wallace looks likely to exceed the quota in Wexford
Fianna Fáil are performing poorly in Laois-Offaly
Finally, Irish election junkies are none-too-pleased at the moment as Twitter is down for the second time today… we feel your pain.
Check back at 2.30pm for your next update >