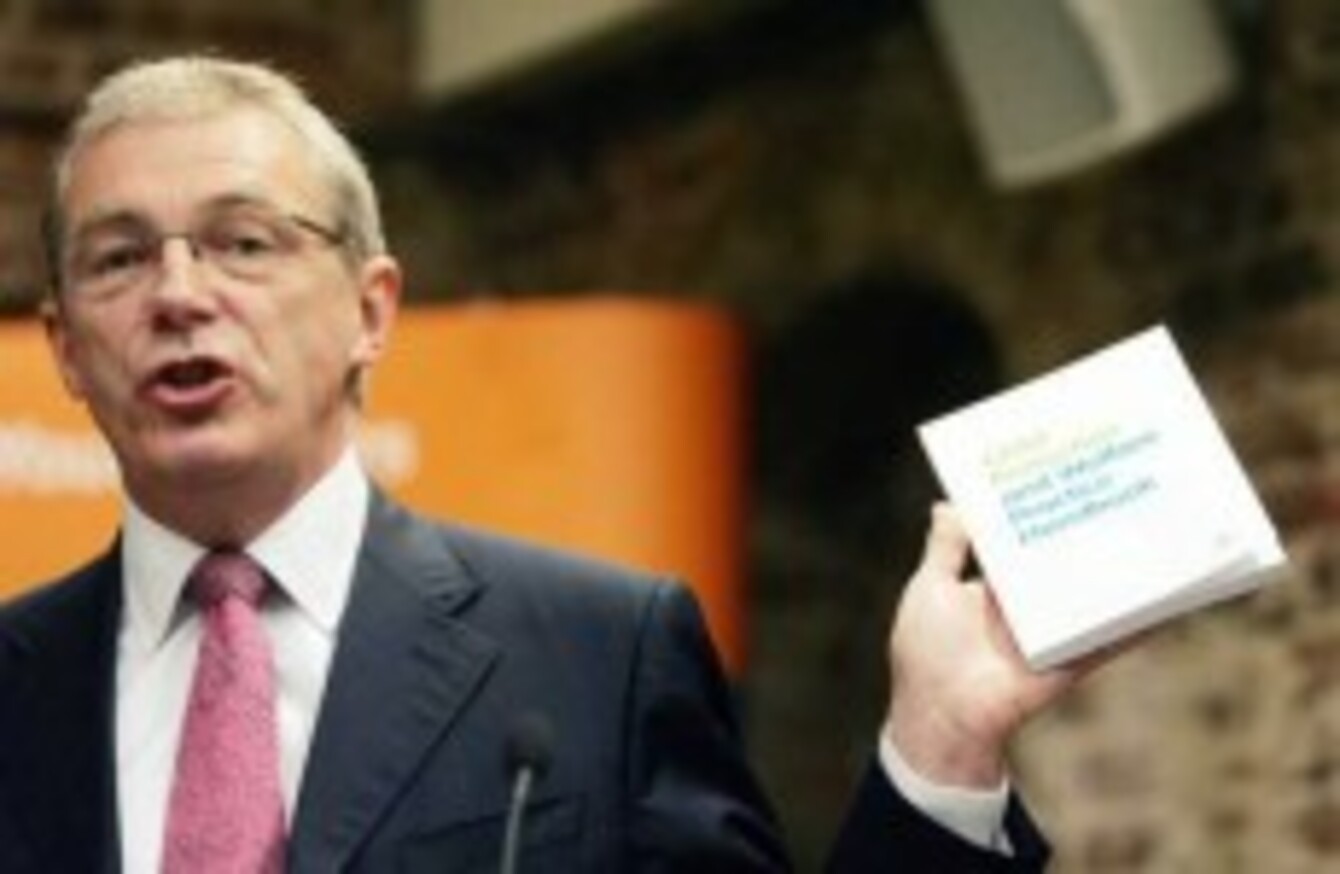 Gordon Jeyes at the launch of the Children First Strategy a month after he made his frank comments at a lecture in UCD.
Image: Sam Boal/Photocall Ireland
Gordon Jeyes at the launch of the Children First Strategy a month after he made his frank comments at a lecture in UCD.
Image: Sam Boal/Photocall Ireland
THE HSE's CHIEF of its Office of Child and Family Services has had to explain comments he made in a university lecture about his employer.
Gordon Jeyes said that he found it hard to find practices in the HSE which were "on the side of the public" and "on the side of children". He added:
You could write a textbook about the HSE: if it was possible to get it wrong, they got it wrong.
In the lecture, made on 14 June to social workers and academics in UCD, Jeyes also criticised the moratorium on recruitment in the HSE and also said that "the last thing Ireland needs is mandatory reporting" in the area of child protection.
RTE Radio 1′s This Week programme ran audio excerpts from the lecture past Jeyes and his responses were carried on the programme today.
Jeyes said that he was not against mandatory reporting – but felt that legislation on its own would not be enough to protect children without the proper supports in place. He also said that he wanted the HSE to be better and to take on board and work with outside child advocacy groups including One in Four.
On resources, during the lecture he listed a number of positions that he needed for his section to work properly. On This Week, he said that he has since secured permission to fill some of these positions but that there was still much to be "sorted out" and that there were "issues of capacity".
On the Government, during the lecture, he said it didn't have a detailed plan for children despite having a new Department for Children. On This Week, he said the plan was still emerging.
The HSE has today said they can't comment extensively on Jeyes's remarks until they have had a chance to examine the whole transcript of his lecture, which he gave a month before the Government launched its Children First strategy.
Health Minister James Reilly told This Week that he agreed that a cultural change might be needed to make mandatory reporting work, but that the legislation was absolutely necessary. He also said that while the Government had said the moratorium will remain for now on recruitment, flexibility has been shown, giving the example that 1,000 nurses have been hired since the employment ban came in. Social workers are exempt from the moratorium, according to Kathleen Lynch, junior minister at the Department of Health and Children.
Reilly also said that Jeyes is a "straight-talking guy" for whom child protection is a priority and who is "impatient for change".
Fianna Fáil's spokesperson on Children and Youth Affairs, Charlie McConalogue, told TheJournal.ie that Jeyes's comments "cast serious doubts over the Government's ability to manage mandatory reporting of suspected child abuse". McConalogue said his party was concerned that mandatory reporting would lead to a backlog of reports in an already "overburdened" social system. He said the Government would have to plough much more resources into the area to make sure mandatory reporting did not, in fact, lead to vulnerable children falling through the cracks.