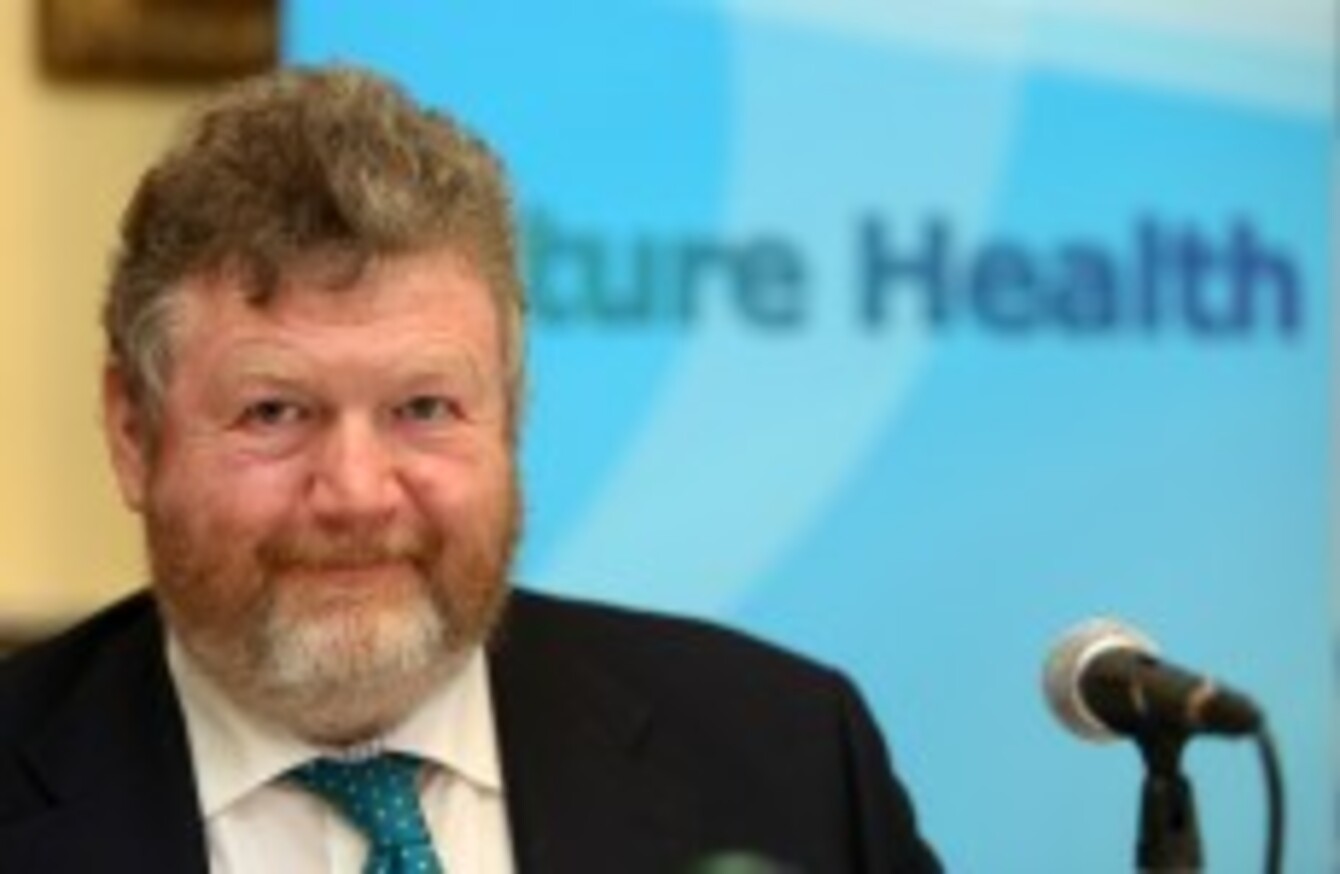 Image: Sam Boal/Photocall Ireland
Image: Sam Boal/Photocall Ireland
OVER TWO YEARS after the Government announced it was going to shake up the governance of the HSE, those changes finally come into effect today.
The HSE confirmed that the Health Service Directorate has now officially replaced the Board of the HSE.
Health Minister James Reilly first mooted that changes were on the way in April 2011 – shortly after coming to power himself in the 2011 general election. Members of that HSE Board tendered their resignations to Reilly and he put an interim board in place as he consulted on a new structure which would made the HSE more directly accountable to the Department of Health.
Tony O'Brien, who has been Director General designate of the HSE since July 2012, has been formally appointed as Director General of the HSE and Chairman of the Directorate. Laverne McGuinness – who had been serving on the interim board since 2011 – becomes Chief Operating Officer and Deputy Director General.
Other national directors on the Directorate are Tom Byrne (Chief Financial Officer); John Hennessy (Director Primary Care); Ian Carter (Director Acute Hospitals); Pat Healy (Director Social Care); Stephen Mulvaney (Director Mental Health): Stephanie O'Keeffe (Director Health and Wellbeing). The titles of these divisions are worth noting as they replace the old categories of hospital, primary, community and continuing care services.
There are also now four 'Regional Directors for Performance and Integration' (RDPIs). What are they for? They implement improvements in integration and performance in the new service sectors on a regional basis. They report directly to the national directors.
Those RDPIs are David Walsh (HSE Dublin Mid-Leinster), Angela Fitzgerald (HSE Dublin North East), Gerry O'Dwyer (HSE South), and Gerry O'Neill (HSE West).
O'Brien, the HSE's director general, said the changes were vital for a "reform programme for the Irish health services" and follow on from the announcement of the six hospital groups. It's all geared towards "a more accountable architecture" for the delivery of health services to the public, he said.