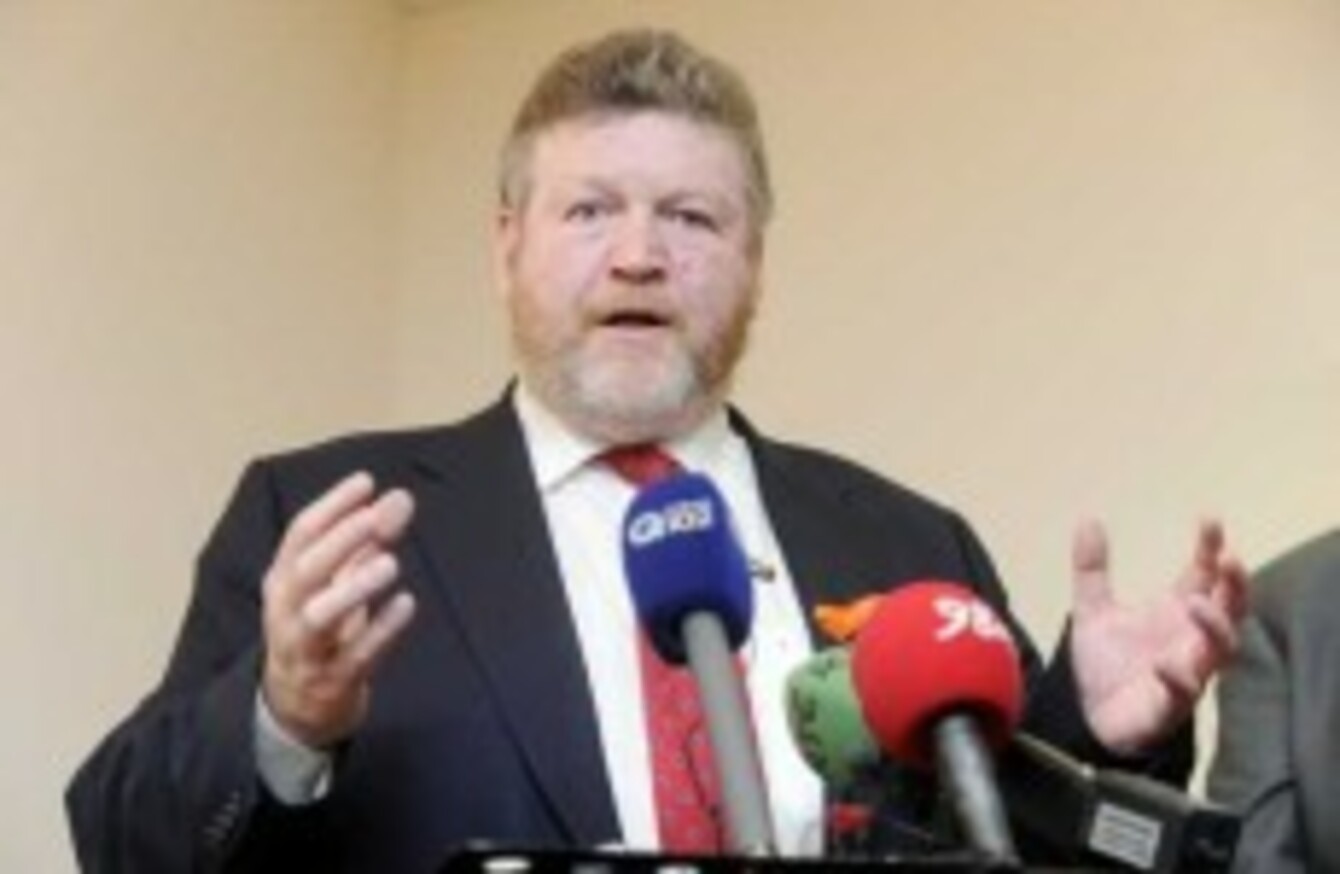 Image: Laura Hutton/Photocall Ireland
Image: Laura Hutton/Photocall Ireland
MINISTER FOR HEALTH James Reilly has hailed what he says is a new phase for health services in Ireland after announcing the new interim executive board of the Health Service Executive (HSE).
The new board, which takes up the roles vacated by the previous board when it resigned en masse at Reilly's request two weeks ago, sees senior figures from the Department of Health appointed to the board in a bid to streamline the HSE's overall management.
The interim board, which will be chaired by outgoing chairman Dr Frank Dolphin until a full replacement is appointed, will also meet more frequently than the previous board.
A Department of Health statement further added that the 'direct relationships' appointed by senior officers from the Department of Health and the HSE to the same board would form "the bedrock of the present and future connection" between the minister and those who run the national health services.
Though Reilly has previously indicated his desire to abolish the HSE, the Department said that the people being appointed to it would be a "pivotal" resources in future.
In tandem with announcing the new board, Reilly said he had asked the Secretary General of his department, Michael Scanlan, and the HSE's chief executive Cathal Magee to review the senior management roles within both bodies, in a bid to reduce duplication.
"I want to develop strong and coherent governance arrangements for the entire healthcare system which will continue to operate after the abolition of the existing legal governance structure," Reilly said.
The new interim board is as follows, with two vacancies to be filled in the coming weeks:
Dr Frank Dolphin, Chairman
Mr Cathal Magee, Chief Executive Officer, HSE
Mr Michael Scanlan, Secretary General, Department of Health
Dr Tony Holohan, Chief Medical Officer, Department of Health
Mr Paul Barron, Assistant Secretary, Primary Care & Eligibility, Department of Health
Ms Bairbre Nic Aongusa, Director, Office for Disability & Mental Health & Citizen Participation, Department of Health
Dr Barry White, HSE National Director, Clinical Strategy & Programmes
Dr Philip Crowley, HSE National Director, Quality, Risk & Clinical Care
Ms Laverne McGuinness, HSE National Director, Integrated Services – Performance & Financial Management
Mr Brian Gilroy, HSE National Director, Integrated Services – Reconfiguration