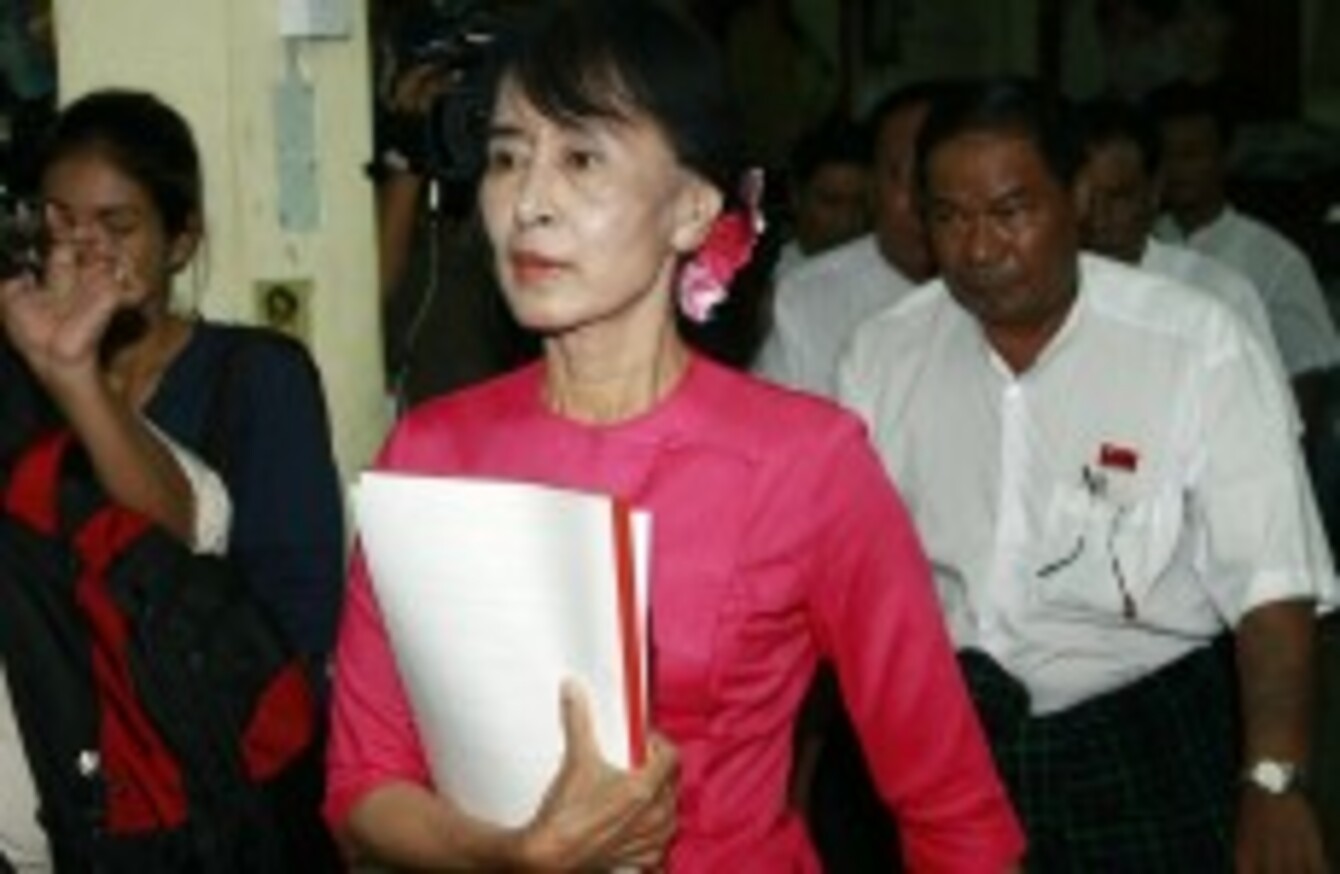 Suu Kyi at her party headquarters in Myanmar earlier this month
Image: Khin Maung Win/AP/Press Association Images
Suu Kyi at her party headquarters in Myanmar earlier this month
Image: Khin Maung Win/AP/Press Association Images
AUNG SAN SUU Kyi's doctor has expressed worries over her health after she vomited in front of reporters ahead of her landmark visit to Dublin on Monday.
Her personal physician Pyone Moe Ei said she feared the 66-year-old Nobel Peace laureate's whirlwind tour of Europe could weaken her health.
Suu Kyi's hectic schedule included a visit to Bern in Switzerland on Thursday, where she looked pale and told reporters she felt exhausted.
At one point she pressed a finger to her lips and motioned to an aide who rushed to her side with a bag. She then bent over and threw up before being escorted out of the room.
"I am very concerned for her health," Pyone told The Associated Press in Yangon. "Considering her age, the amount of travel she's doing, the time difference, lack of rest and her extremely tight schedule — it is very worrisome."
She added that Suu Kyi – who will formally accept her Nobel Peace Prize in Norway tonight, 21 years after it was awarded – has no serious health problems but weighs a mere 106lb, has low blood pressure and can be easily weakened by vomiting.
Suu Kyi is due to arrive in Ireland on June 18, where she will attend a concert at the Bord Gáis Energy Theatre and receive an Amnesty award from Bono.
A giant banner has been erected on Dublin's Liberty Hall welcoming her to Ireland.
- Additional reporting by Michael Freeman