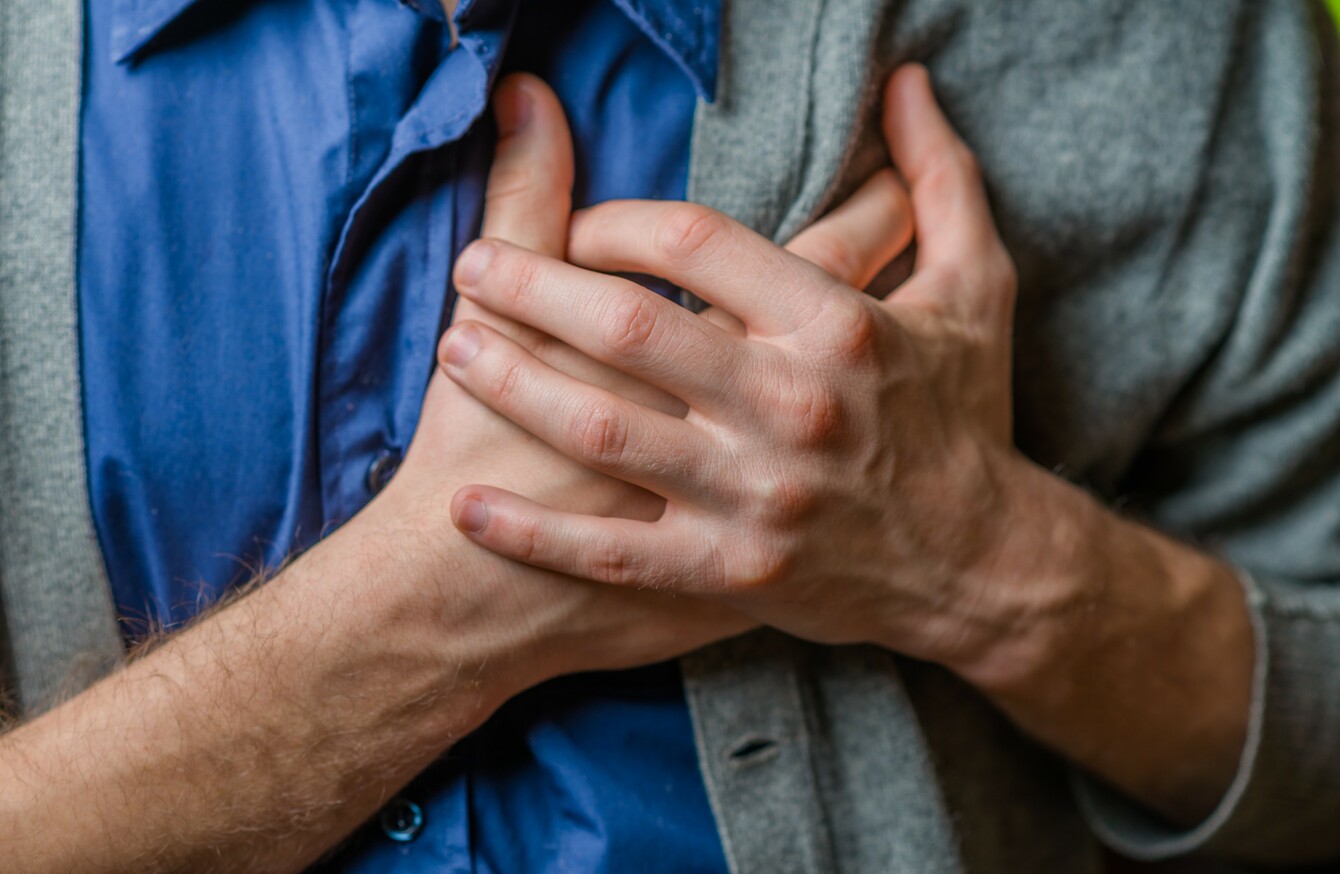 Image: Shutterstock
Image: Shutterstock
ENGAGING IN STRENUOUS exercise when you're very stressed makes you three times more likely to have a heart attack, according to new research.
The study, which was led by scientists at NUI Galway, laid bare the extent to which stress can bring about a heart problems.
It found that the risk of a heart attack is more than doubled in the hour after becoming angry or emotionally upset.
The same was true for heavy physical exertion during the hour before their first heart attack.
The association was even stronger, at more than triple the risk, in patients who recalled being angry or emotionally upset while also engaging in heavy physical activity.
The study of 12,461 patients across 52 countries demonstrated the crucial link between mind and body.
Dr. Andrew Smyth of NUI Galway's HRB Clinical Research Facility said that both emotional and physical triggers have similar effects on the body.
"Both can raise blood pressure and heart rate, changing the flow of blood through blood vessels and reducing blood supply to the heart" he said.
Regular physical activity has many health benefits, including the prevention of heart disease, so we want that to continue. However, we would recommend that a person who is angry or upset who wants to exercise to relieve some of this stress, not go well beyond their normal routine to extremes of activity.
The authors of the study point out a number of limitations to the research, including that different participants may have different descriptions of what constitutes  'emotional upset'.
Also, participants who experienced a heart attack may be more likely to say they were stressed before it happened.