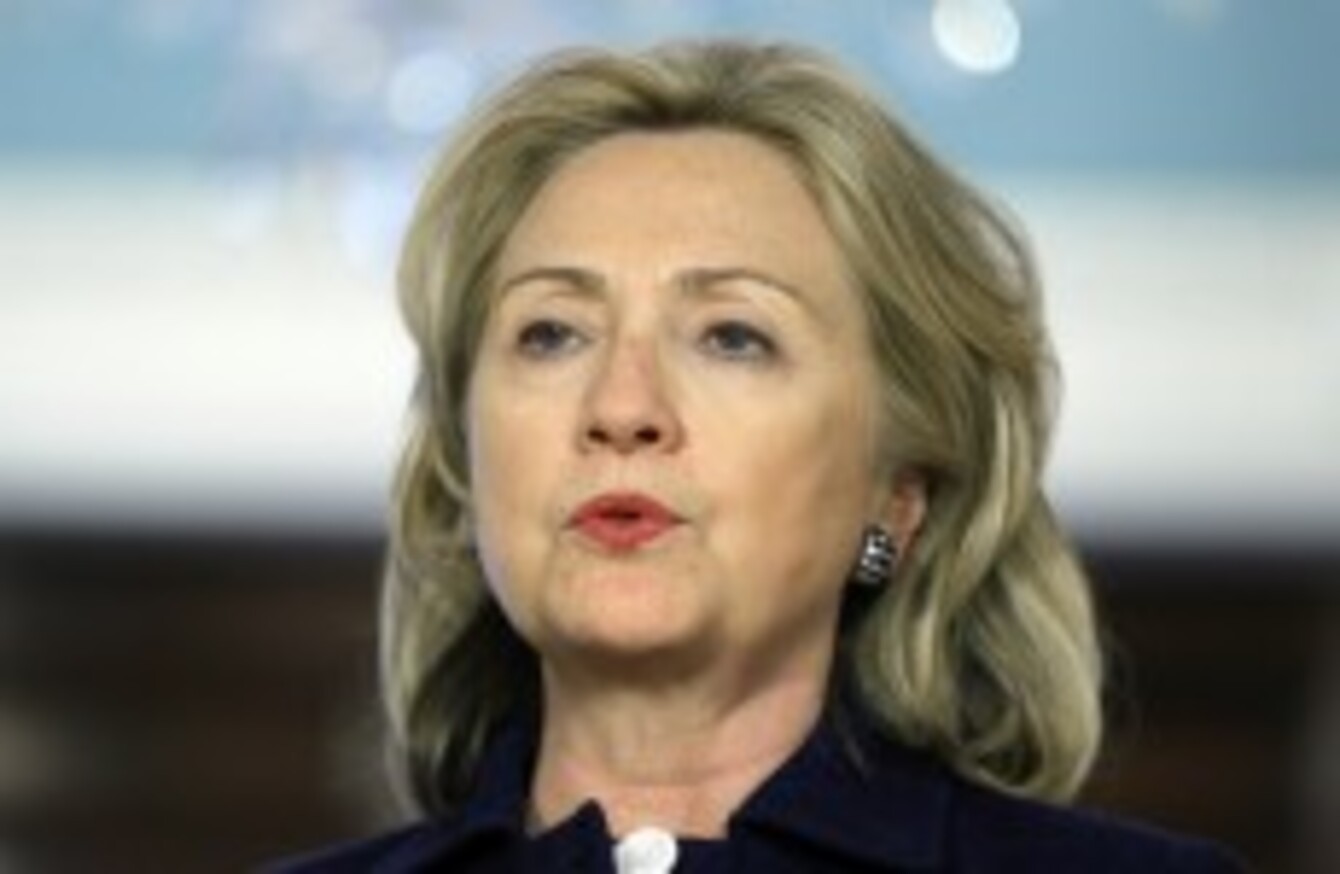 Image: Luis Alvarez/AP
Image: Luis Alvarez/AP
US SECRETARY OF STATE Hillary Clinton is in discussions with the White House about leaving her position in the middle of next year to become the next President of the World Bank.
The former senator and former First Lady is reported by Reuters to be preparing to seek the presidency of the bank, which lends to developing countries in attempts to alleviate poverty, from mid-2012 onwards.
The report is based on the assumption that the current president of the bank, Robert Zoellick, will not seek another term when his current tenure expires at that time.
"Hillary Clinton wants the job," one source explicitly said.
The reports have been denied by the White House itself, but Reuters said other sources had later reaffirmed the accuracy of its report.
While it is rare for discussions about speculation on potential presidents of the World Bank to begin so far in advance, the rumours coincide with the climax of campaigning to become the next Managing Director of the International Monetary Fund.
The leadership of the two organisations is largely arranged by an unwritten agreement between the United States and European countries, where the US is given the top job at the World Bank and the second spot at the IMF in exchange for a European leader at the latter.
That tradition has now been questioned by emerging economies who believe Europe should not have an automatic right to appoint a leader to the IMF, given its expanding focus on funding the operations of European states.
Today marks the close of nominations for the current vacancy at the helm of the IMF, created by the resignation of Dominique Strauss-Kahn last month.
Clinton, who has been Secretary of State since early 2009, previously served as a Senator for New York. She was defeated by president Barack Obama for the Democratic Party's presidential nomination in 2008.